This year, I bought a few different products that I kept seeing ads for. I'll be honest, most of them I was pleasantly surprised with. All of these products I bought with my own money (they are not comped products). I figured if I kept seeing the ad on Facebook and Instagram then maybe other people have been curious too.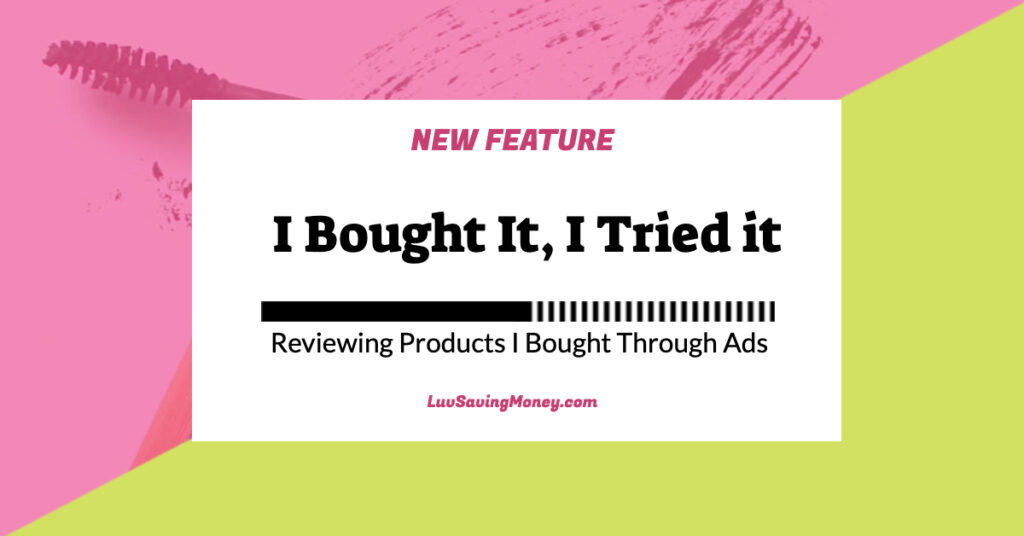 The first product I wanted to feature, was one of the first products I bought this year via a facebook ad. I kept seeing the ad, I liked the idea, when I saw the price I thought, what the heck I'll give it a try. It also came at a time where we had just gotten through having a hard time finding hand soap during the pandemic. Not knowing if it would happen again and always needing a supply of hand soap on hand, I thought this might be a good way to stock up.
Gelo is hand soap with a unique approach. Biodegradable pods you can use to refill your hand soap bottles (or one of theirs) using just water. The scent choices were choices I liked. I also released I was spending anywhere between $1-$3 on bottles of soap at the store and throwing them away when they were done. Yo! I keep hand soap in the kitchen, downstairs bathroom, upstairs bathroom, and the laundry room!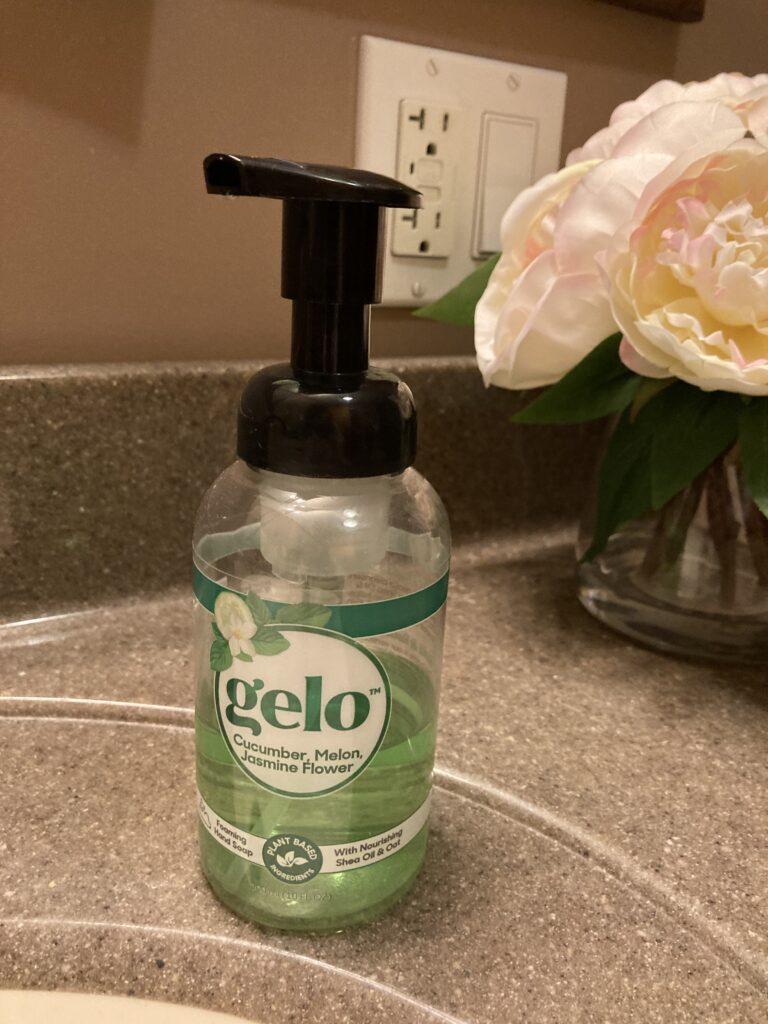 Gelo products reduce the amount of waste of regular disposable hand soaps. If you have a reusable soap pump at home, you can even use the one year already have.
I did an instagram reel so you can get an idea of how it works:
The Gelo refill pods are made with plant based materials: shea, oat, and essential oils. Their pods are completely made up of biodegradable materials including the pod film. There are no sulfates, parabens, or fillers. When you order the refill bag it has enough for 4 refills. So I can literally refill all the soap dispensers I used in my house with one bag. Instead of throwing out 4 soap dispensers I'm only throwing out one bag.
They offer foaming hand soap or gel hand soap options for your preference or for the type of soap dispenser you already have at home. So one of my fave parts? It's super affordable. I ordered two starter kits for our bathrooms a couple months ago and I'm just now getting to where I needed to order refills. So I ordered a starter kit for our kitchen and 2 more refill bags. $21 shipped and I have enough to refill 12 times. Even with shipping that breaks down to only $1.75/bottle!
Now I'm not an affiliate, ambassador, or anything else with them but I do have a referral link (that anyone can get when you order). It will save you $2 off your first order and give me 10% off my next order. Just go through my Gelo referral link here.
If you like this post let me know if you'd like to see more of them in the comments.