Shoes are great. Most of us have at least a couple pair. But did you know most shoes can't be recycled? Most of our worn out shoes end up being burned in landfills because the materials can't be easily separated for proper recycling. So they either hang out in landfills or are burned which aren't ideal for the environment either.
So what can we do? Most of us needs shoes right?
Zebra Oasis
Zebra Oasis seems to have it figured out. Every step considered to make their shoes better for the environment. Here are some ways Zebra Oasis is keeping the environmental impact in the forefront of their shoes:
100% Truly recyclable with their patented "R-ring" design to easily separate materials when it's time to retire your shoes
Recycled CO-2 injected soles – TPU foam makes their foam fully recyclable without using extra chemicals typically used in the foaming process
Hemp upper part – the upper part of the shoes is made from hemp. Making these shoes: breathable, comfortable, sustainable, and comforable
NO DYES! – Zebra Oasis is committed to using natural materials. No dyes are used. Which also means when you wash your shoes they maintain their color
You can watch how the R-ring works to recycle your shoes here:
But Are They Going To Wear?
Zebra Oasis shoes perform well in temps ranging from -10 to 60 degrees Celsius. The shoes are very flexible . Zebra Oasis shoes also come with a 1 year warranty. Comfortable enough to wear all day but durable enough to keep up with you.
My Thoughts After A Month of Wear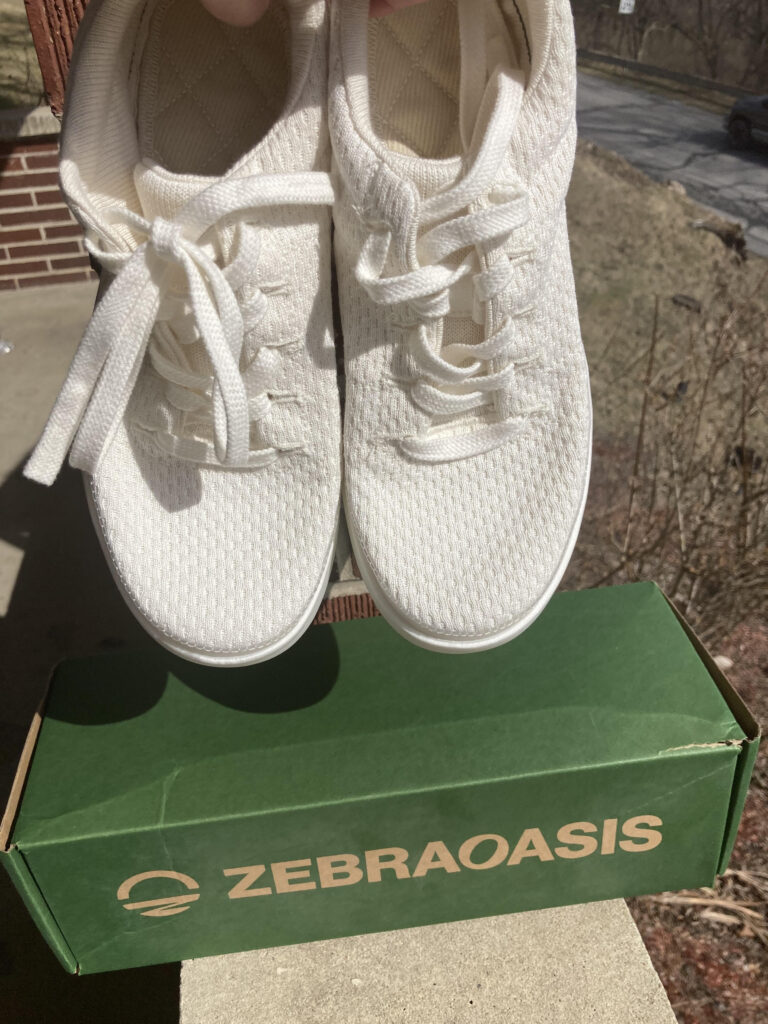 When I read about them before I received them I was wondering about the whole "R-ring" thing. Would I feel it in the soul of the shoe? If I do too much walking, dancing around, etc in my shoes could I accidently start pulling it? The answer to those questions is NO. I wore these while out running errands, to the grocery store, to the warehouse store while hubby and I were dishwasher shopping, and more. I didn't even think about the R-Ring. It's more of a strong thread so you can't feel it at all.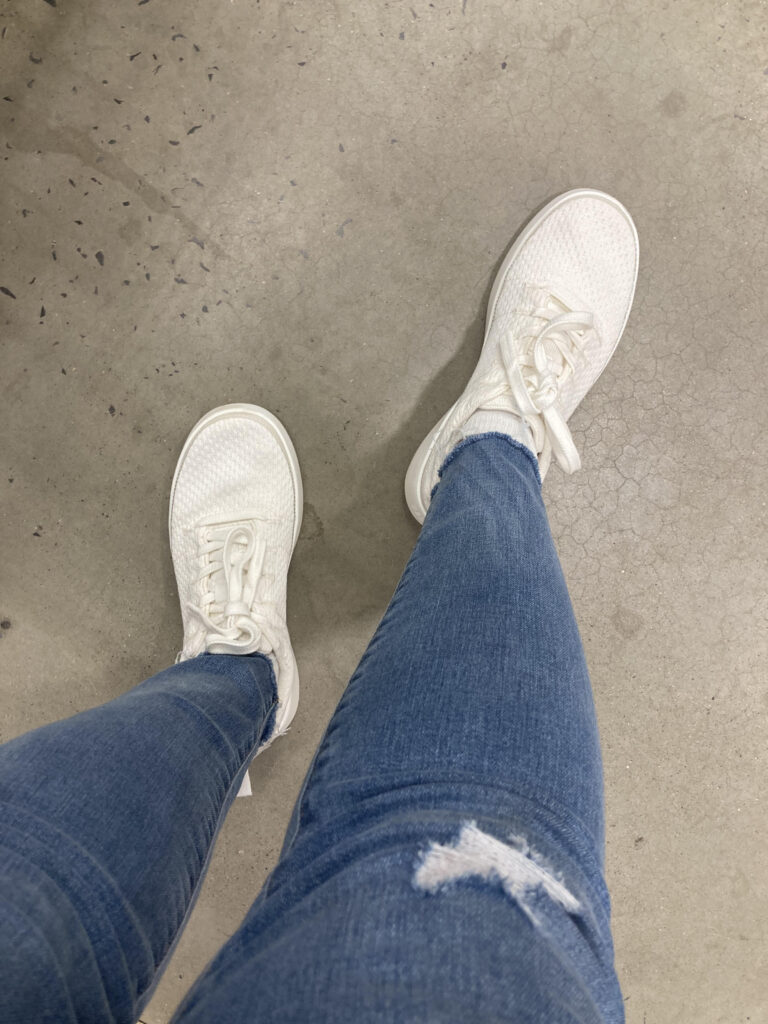 These shoes are so comfortable. Honestly, these might be one of the most comfortable shoes I have for casual wear. And I'm a tennis shoe girl. The casual design make them great to wear with just about anything: jeans, shorts, capris, skorts, whatever. The soft hemp uppers made these shoes instantly wearable. There's no break-in period or "getting used to them". You can take them right out of the box and head out the door.
I have a feeling these will be my daily pair for the spring and summer. The light, breathability of the shoe will be nice. Though I was wearing them February and March in Pennsylvania too so…
I love that these shoes are machine washable. I rarely can keep white shoes white. (They actually refer to this color as beige but I can't keep beige shoes beige either) It will be so much easier for me to just be able to throw them in the washer when they start looking dingy.
A Little More About Zebra Oasis
Zebra Oasis is a premium lifestyle brand dedicated to sustainability. I think they hit the mark with these shoes. They have a goal to provide high quality foot wear with low environmental impact. I love that!
These shoes will be available in whole sizes. I typically wear a US 7.5 so to be safe I requested a US 8 to review. After wearing them for a few days I probably could have gone either way. There was definitely some wiggle room in the 8s for me but I typically like to wear socks of some type with my tennis shoes that that was good for me.
These shoes are expected to be available to purchase in April. I think it's no coincidence that April happens to be Earth Month. So when you're considering making your earth friendly changes, think about your shoes and consider these super comfortable Zebra Oasis shoes.
These shoe will also be available in gray.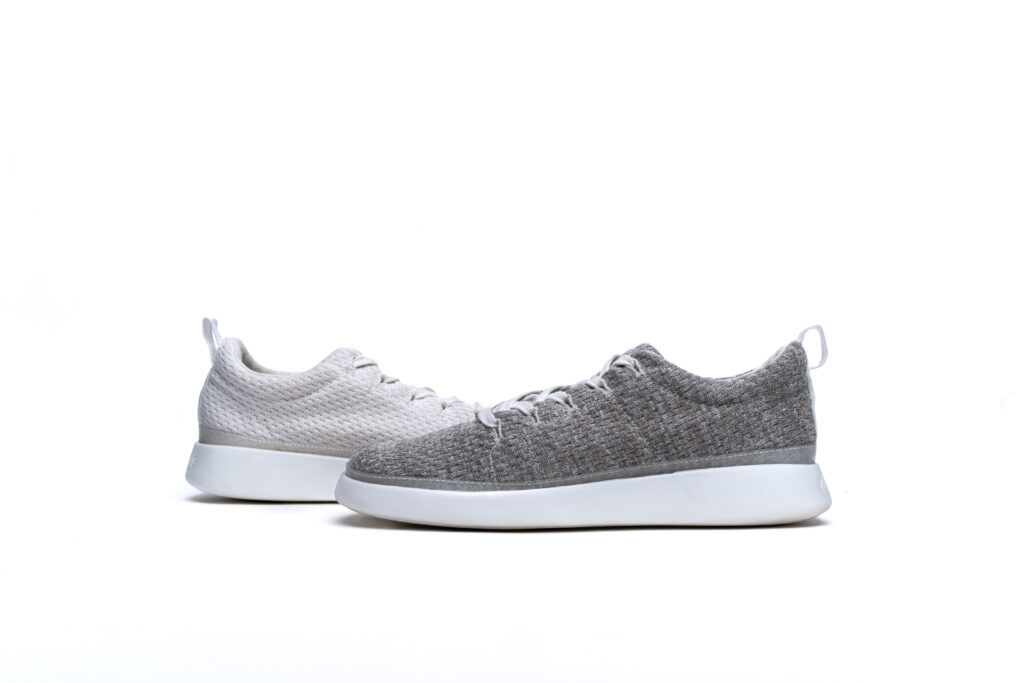 You can find and purchase Zebra Oasis shoes on Outdoor Masters website.
I received a product sample in exchange for this post. Any opinions expressed are my own. No other compensation was received.