Evive Nutrition offers blender-free smoothies and easy vegan frozen meal options. When you subscribe to Evive Nutrition you get to choose from an array of flavors for quick and nutrition meals or snacks on the go.
Simply choose your flavors and how many. Evive is shipped to you frozen. Stick the wheels in your fridge and pull them out for a quick, delicious, and healthy blender-free smoothie.
Use half a wheel for snack use a whole wheel for a meal. Drop it in your liquid of choice: coconut milk, almond milk, or oj are some good options depending on the flavor. They also give suggestions for liquids.
Evive is sweetening the deal all through February. Use code: DUO30 to save 30% and receive 2 free shaker bottles.
Healthy food made easy >> Evive Blender-free Smoothies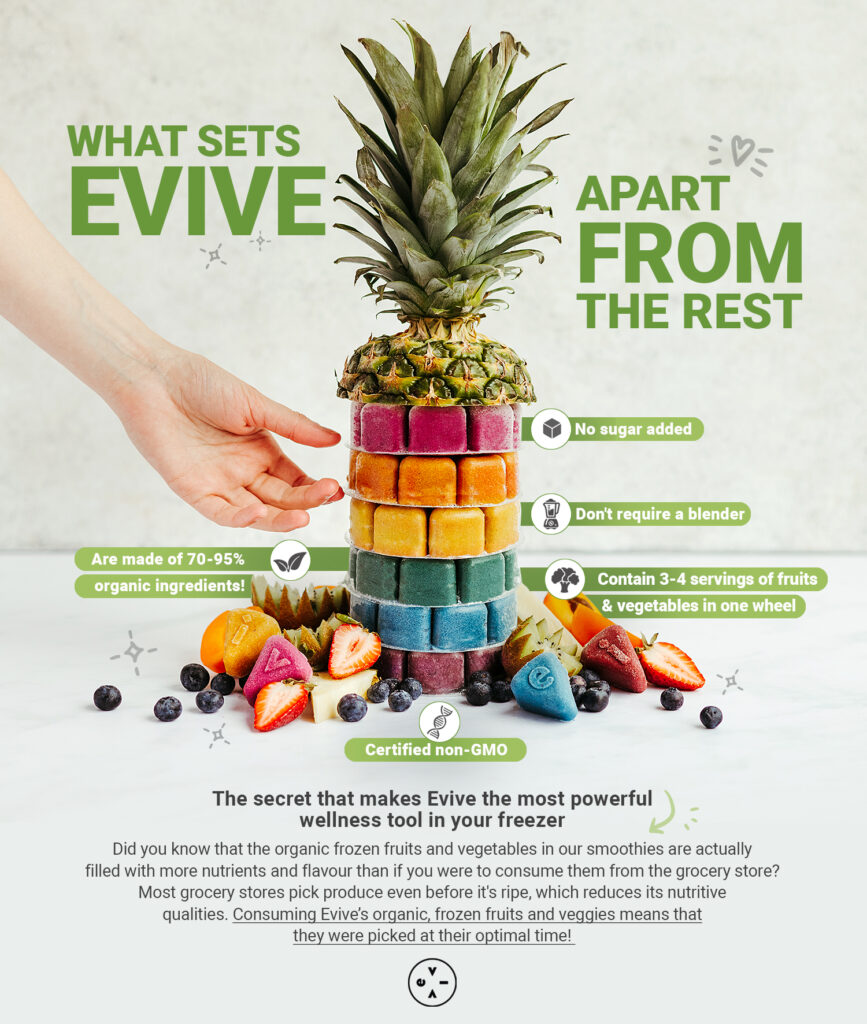 For me, working out was rarely the hard part. Once I got started, I almost couldn't wait to workout again. The hardest part of trying to maintain a healthy lifestyle is lack of time and meal prep. This solves all those issues. I don't even have to wash my blender!
EVIVE BENEFITS:
– Plant-based, gluten-free
– Consume more fruits & veggies (3-4 portions of fruits & veggies per wheel)
– Integrates more superfoods and adaptogens into your diet
– Minimal cooking efforts with maximum plant-based nutrition
– Stop skipping breakfast, and enjoy a smoothie packed full of superfoods and protein to get you through your morning
Ready to give it a try? Choose your Evive blender free smoothies HERE and don't forget to use code: DUO30 for the 30% off and 2 free shakers! Kids love Evive too!
This post does contain affiliate links. I will earn a commission from sales made through my links