You might have seen my review of the cariPRO Ultrasonic Toothbrush from Smile Brilliant in the past. I'm still using that same toothbrush today. I do keep a supply of new brush heads on hand. My dentist was impressed with how well it keeps my teeth clean. She actually asked for the name of the toothbrush. But a newer issued came along at one of my dentist appointments a few years ago.
About 2 years ago, while at my dentist appointment, my dentists commented about my gums receding. She says there's a few reasons it could happen but one reasons is from teeth clenching or grinding my teeth. I had a coworker that had a similar problem. She ended up having to have cadaver gums to fix her receding gum line. The idea of that just doesn't appeal to me. They did give me some hope that there has been advances with injecting collagen into the gums and seeing results with that treatment. Unfortunately it was just starting on the west coast and hadn't made it's way to the east coast yet. It's obviously something that dentists will need to be trained to do as well.
I started to pay more attention. I noticed I did clench my teeth when working out. I sometimes grind my teeth when I'm bored. It's possible I clench or grind my teeth at night. I don't personally know that I do and my husband has never said anything to that effect.
So, what do I do? I ask my dentist. She suggested a night guard. Unfortunately she says it's not covered by my insurance. They could do a custom one but it would cost around $500 or I could buy a pre-fab one somewhere like Walmart. So I went with that option. The pre-fab one I bought only cost about $20. Unfortunately you get what you pay for. It didn't fit my mouth right. I had to cut the ends so it fit in my mouth without feeling like it was gagging me. In the end it didn't work out.
I was starting to seriously consider shelling out the $500 to avoid cadaver gums. But then Smile Brilliant entered my life. It was exactly the solution I needed.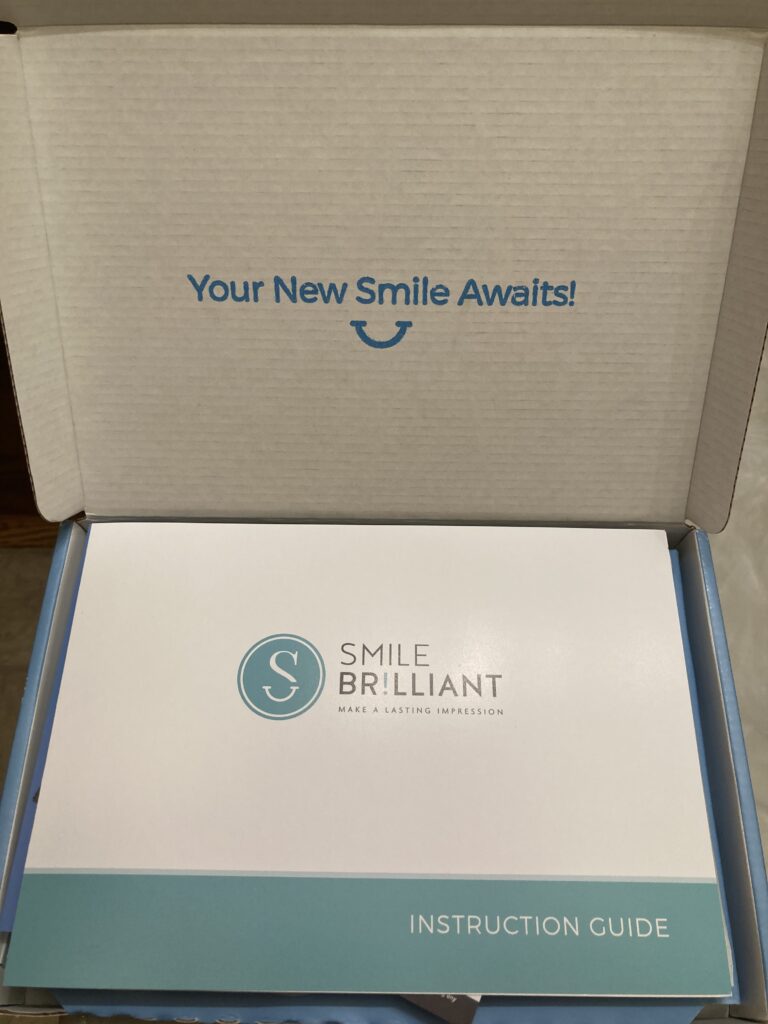 Smile Brilliant offers custom night guards you can get in the convenience of your own home. Smile Brilliant Custom Night Guard costs a fraction of what i would have paid my dentist but still getting the custom fit I need. They send you a kit in the mail to create your own custom dental guard at your convenience. They have an easy to follow step by step guide.
You kit comes with a mold and stuff that reminds me of silly putty that you have to mix together. They give you enough for two tries just in case you mess up on the first one. I've used the same method for their teeth whitening trays. I usually get it on the first try but did end up having to use the 2nd set this time. No worries if you still need more, you just have to contact them.
The whole process really only take about 10 min start to finish. The instructions have high resolution, color pics. They are are truly step by step. I personally suggest reading through the entire directions so you can anticipate what you need to do next. It's not a hard process but you do only have so much time to work with the molding solution before it starts to harden.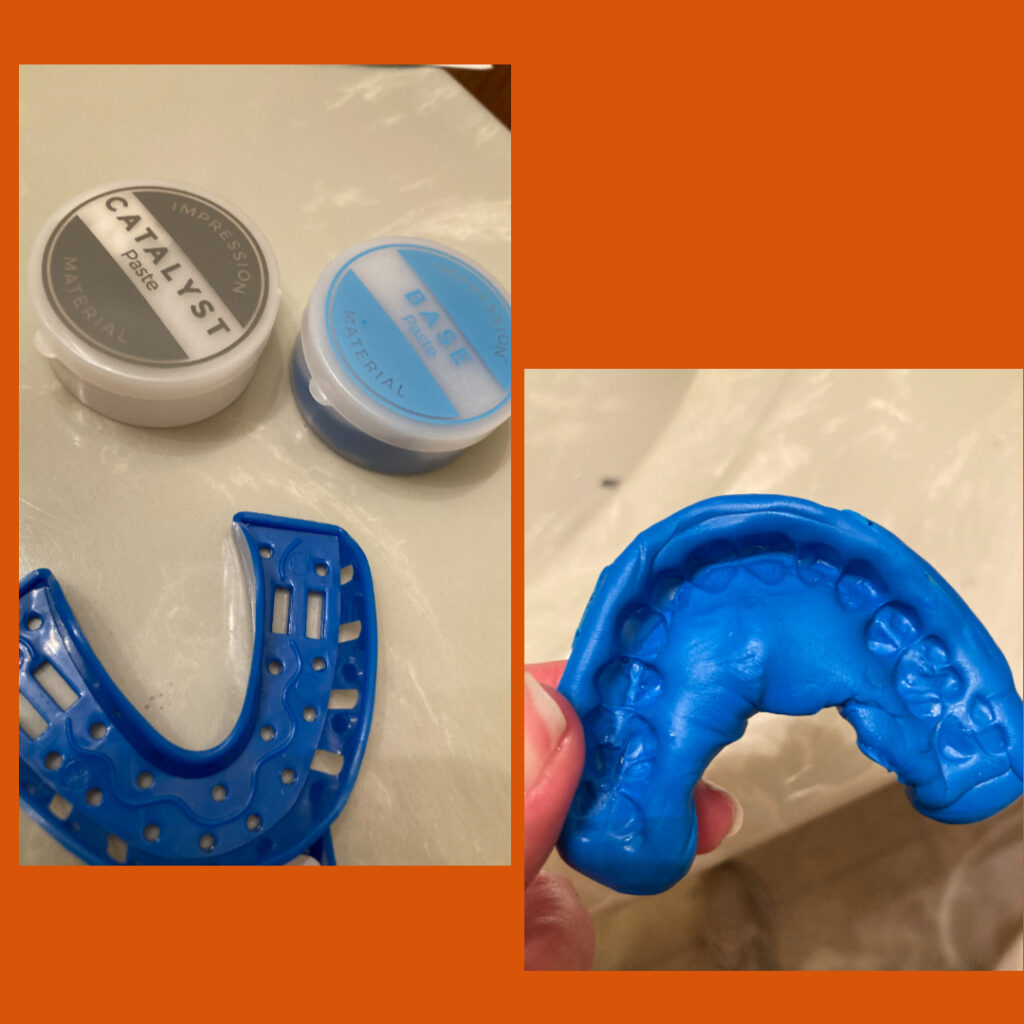 Smile Brilliant also provides an envelope, postage paid, to send your impression back for your bite guard to be created.
It took close to three weeks for me to get my bite guard in the mail but when I received it, it was a perfect fit. It's a nice flexible material. It's comfortable in my mouth.
When your finished bite guard is sent to you, you also receive a convenient, vented storage container to keep your bite guard in.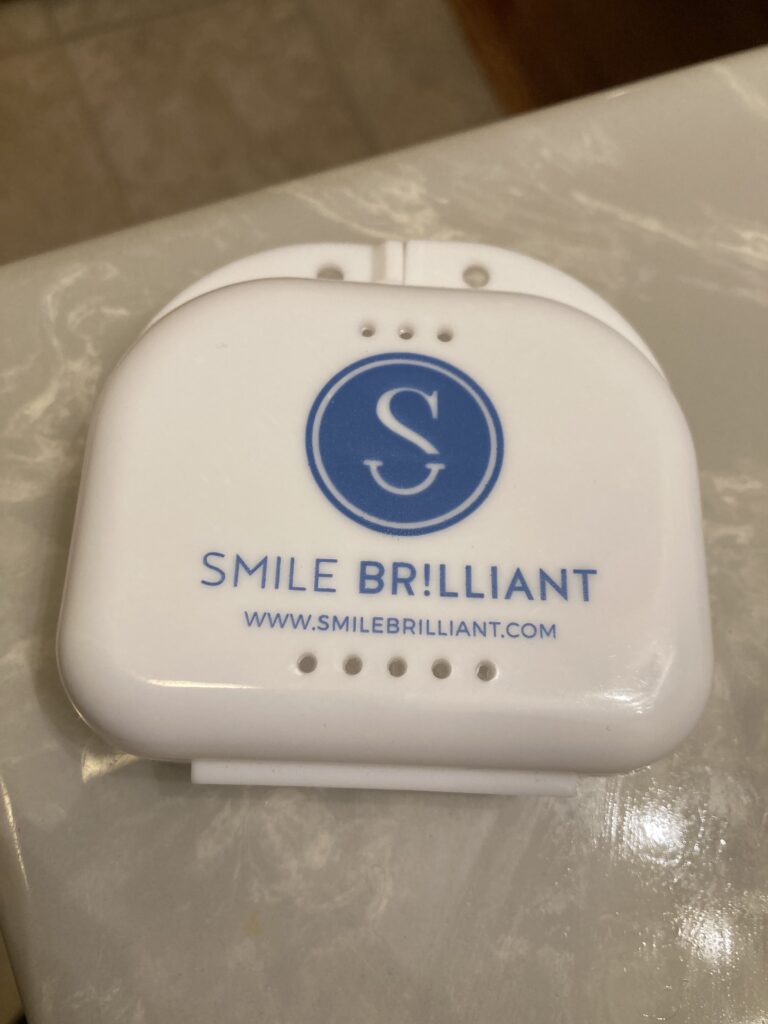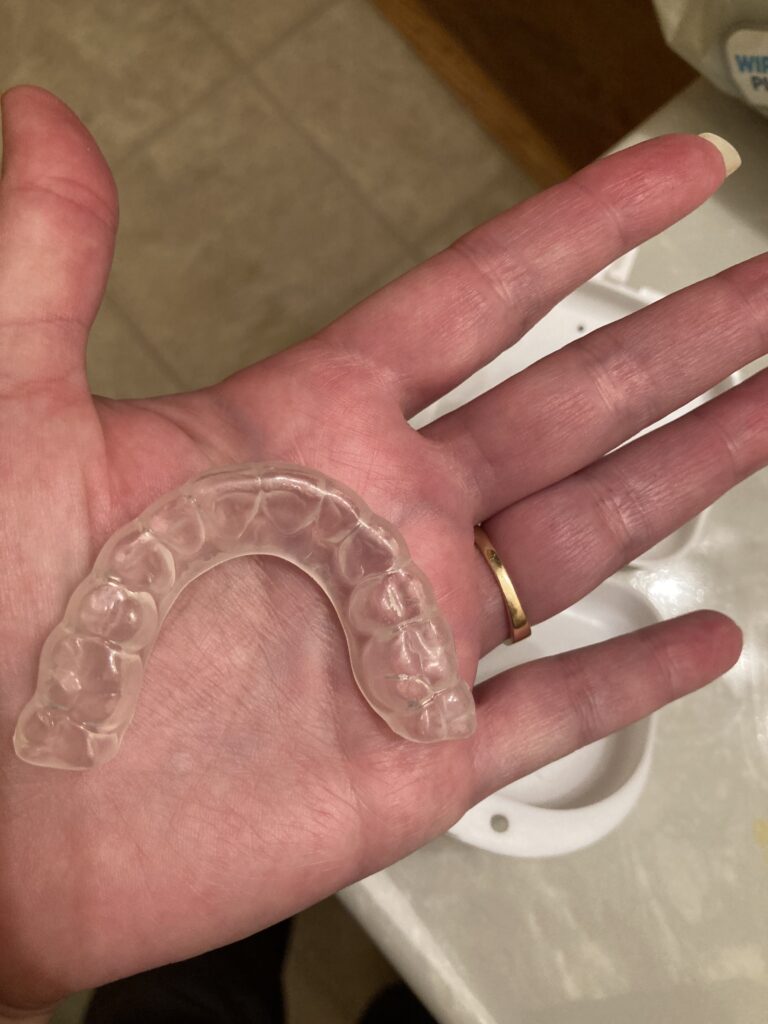 How Much Is Teeth Whitening
Smile Brilliant offers several high quality and custom oral care products including the cariPro Ultrasonic toothbrush, Water flosser, custom teeth whitening kits, and more.
Save 20% off your order when you use my code: 20angiewith2
GIVEAWAY
Choice of T3 Sensitive or Light Custom Night Guard Giveaway link:
https://www.smilebrilliant.com/g/angiewith2
Just for entering you get an additional discount at Smile Brilliant!
*Eligible countries: US, UK, Australia, & Canada
**This post is in collaboration with Smile Brilliant. I was compensated with free product for this post. This post does contain affiliate links and I can earn from sales made through my links. Any opinions expressed are my own***