I get so many affiliate invites anymore. Most of the time I glance through them and decline them. Many have nothing to do with my blog or things I write about. Then I got the invite for Starlette Galleria.
Starlette Galleria offers beautiful alternatives to real diamond jewelry. For the frugal couple looking for beautiful yet affordable wedding rings. For the couple getting engaged that don't want to throw a year's worth of salary on a ring. For the traveler who wants to have a ring on their finger but worries about taking their real wedding or engagement ring on vacation. Need a placeholder ring until your real one is sized or fixed? Maybe you're single but don't want to be bothered when you're out on girls night with your gal pals. Whatever the reason Starlette Galleria has some gorgeous options.
There are so many styles to choose from. There are eye-catching rings with more intricate styling. There are small dainty rings that can be used alone or as stacker rings. If you're not looking for a ring they also have studs, hoops, necklaces, and even tennis bracelets.
Do you like their styles and wish they had them in real diamonds. Well guess what, they actually have a few real diamond rings options too and they're stunning!
To add to the value, you get free shipping on orders over $100 and even more savings when you sign up for their newsletter.
Unlock up to $50 after joining Newsletter
If that's not enough, they even have payment options. A great way to get the piece you really want on your budget.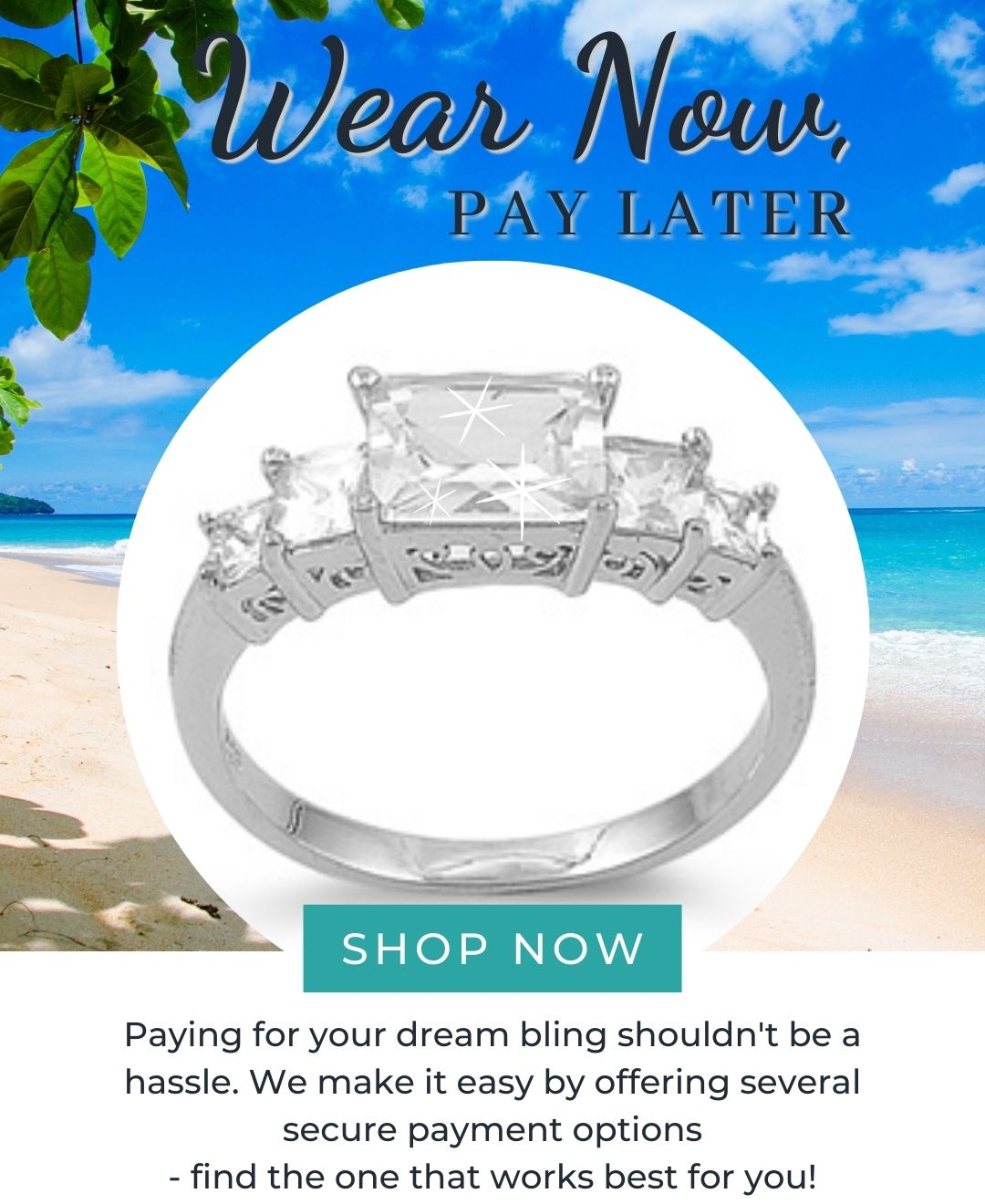 I'm just saying, Mother's day is coming up in early May. Use the newsletter discount, take advantage of the free shipping and you have a nice Mother's day gift. (If any of my family is reading this I like the huggie hoops or the bezel tennis bracelet ::hint hint::)
Don't forget to check out the sale section for even more money saving ideas!
The owner Olivia started this company in her own house with no connections and grew from there. Her saying is "If they can't tell, why should you?" I love it and it's so true. Plus so many younger couples are choosing not to put themselves in massive debt right off that bat. Forgoing traditional diamonds for more unique stones or budget friendly pieces. And I'm here for it. When my husband and I were getting engaged I told him "Don't you dare spend more than $1000 on my ring. I told him I don't want anything bigger than a 1/2 carat. And I meant it. I couldn't see going into massive debt at the beginning of our lives together. Plus I'm more of a minimalist when it comes to jewelry designs.
This post does contain affiliate link. I will earn a small commission from sales made through my links