I had been wanting a Cricut cutting machine for years. It was always something I put off to the side a not a need but a want. I'm not super crafty but I loved the things some of my friends and family would make with theirs.
Honestly I was a little intimidated. Would I be able to use it? I didn't want to pay for the machine then not be able to use it, get frustrated, and let it gather dust. Then there was the idea of space I knew I'd need a desk or table to work at. I have a desk for my laptop but could it be a work desk/craft desk? And it's in the living room, I didn't want it getting cluttered or messy all the time.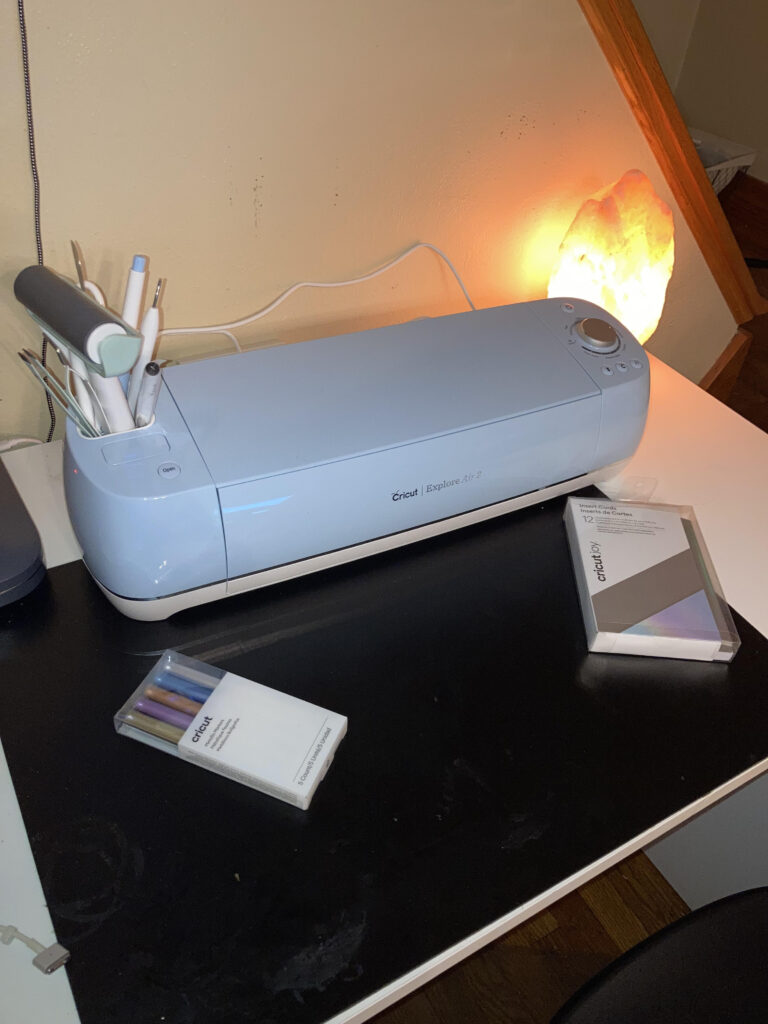 Well my dad asked me what I wanted for Christmas. I would have never asked him for a Cricut. I would have felt guilty asking him for something that cost so much money. So I found a hoodie I liked and a smaller make up set for ideas and told him either of those would be fine. Well Christmas Day at my dads house there was an unusually large gift that definitely did not look like a hoodie or small make up set. When I opened it, I couldn't believe it. He must have saw my facebook conversations with friends enough times to know I wanted one. He got me a Cricut Explore Air 2 bundle so it had some basic tools, vinyls, cutting mats, and transfer tape with it.
The first chance I had I started looking at Youtube videos, tiktok, etc for beginner advice, tips and tricks, etc. I finally felt confident to start it up. The guide that came with it was helpful too. I did my first practice project with the cardstock sample paper they had in the box. I messed up the first time, but got it the 2nd time.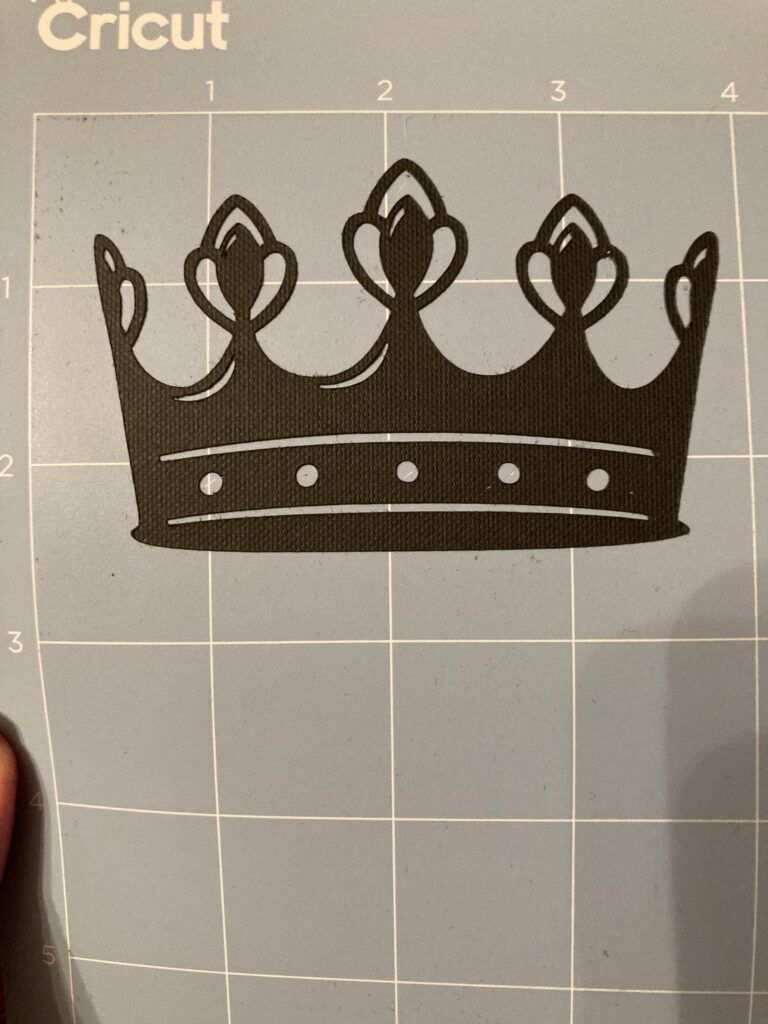 My middle son was shouting out ideas of things he'd like me to make him. While I was excited, I was also a little bit "whoa slow down there" I mean I'm brand new to Cricut. I had bought his girlfriend a custom boba glass as part of her gift (she loves boba). My son says "Maybe you can make me my own boba glass" So I got a glass to practice on from the dollar tree. I bought a few permanent vinyls on sale at Michaels. And found some SVG files on Etsy I wanted to use and purchased them. He's a big Miami Dolphins fan so I was excited to find Miami Dolphins SVG files. Not only that but I was able to upload them to my design space with ease. After watching some helpful videos on youtube again for layering and transfering I went to work. I made mistakes but learned with each one. In the end I created my son's custom boba glass and he loved it.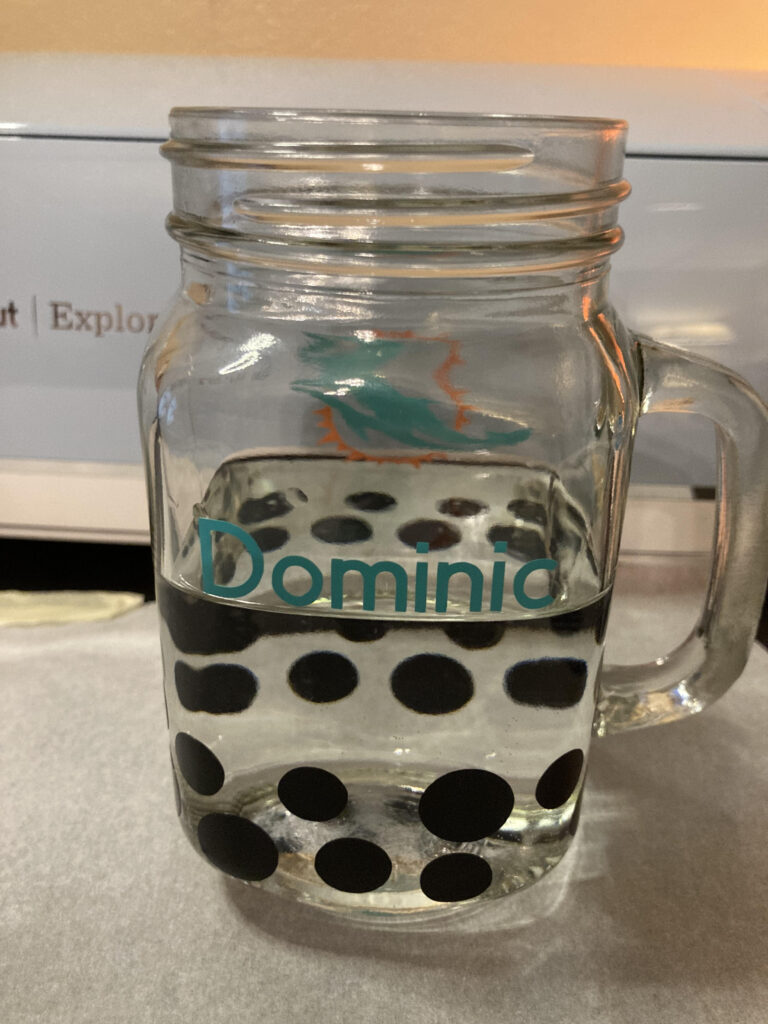 That project boosted my confidence a bit. While at Michaels I had bought some insert cards to try because I had seen them in some of the videos and though they looked great. But again I thought I messed up because the ones I bought said "Cricut Joy" on them. Again after watching several videos with several ideas of how to use them on a Cricut Explore Air 2, I went to work. Believe it or not this project was much harder for me as a newbie. I wasted several cards until I figure out how to do it. Why? because most of the insert card videos showed to use the Cricut 2×2 card mat or showed an alternative way with a piece of cardstock. All great ideas but I spent the money on the insert cards so I was determined to use them. I did not want to have to purchase yet another accessory (the card mat) to be able to do another project. After wasting those several cards I finally figured it out. I was excited to have figured out an alternative without a helpful video this time.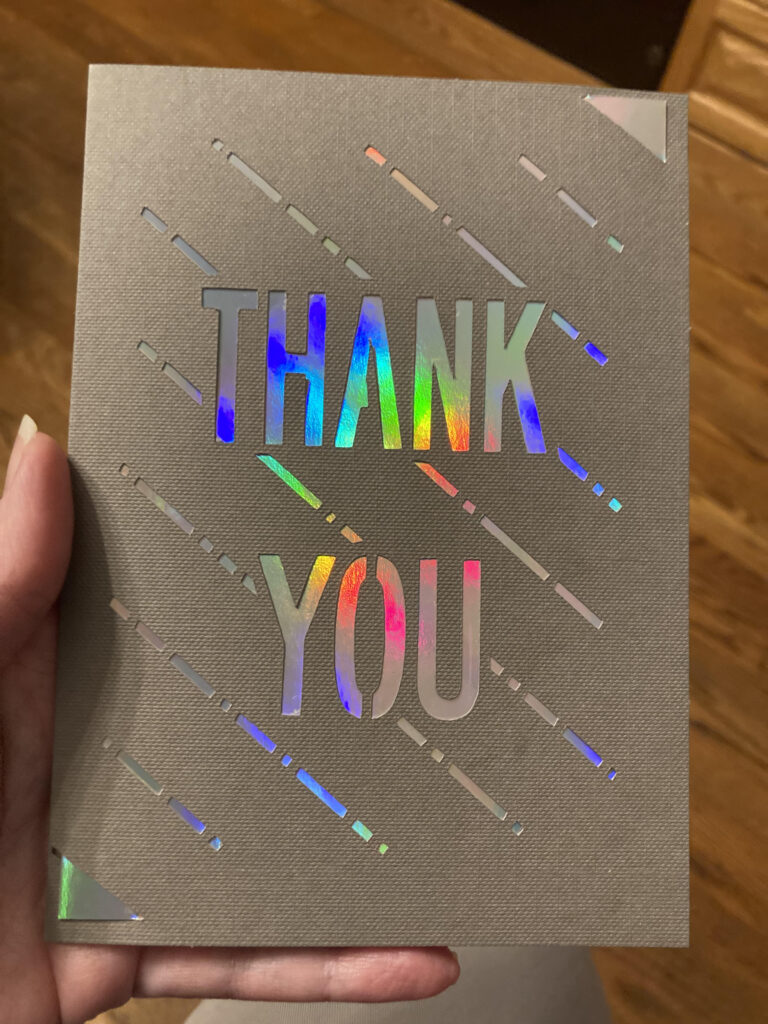 So my question for other, more seasoned, Cricut users….What are some beginner friendly Cricut Explore Air 2 projects you think I should try? I did get some iron on vinyls with my Cricut so I'm thinking maybe a t-shirt. Or maybe a decal for my car with removable vinyl. But I'm open to suggestions.
I'd also love to know what your first project was and did you have trouble like I did or were you a pro right out of the gate? In your opinion, what are your must have tools? Do you have any tips on where or when to find the best deals on Cricut accessories?
This post does contain affiliate links. I will earn a small commission from sales made through my links