It's hard to believe it's time to start thinking about holiday guides again. If truth be told, I already bought my first gift. Mostly because I was given a really good idea and they don't make the item new anymore. I gotta grab it when I can find it you know?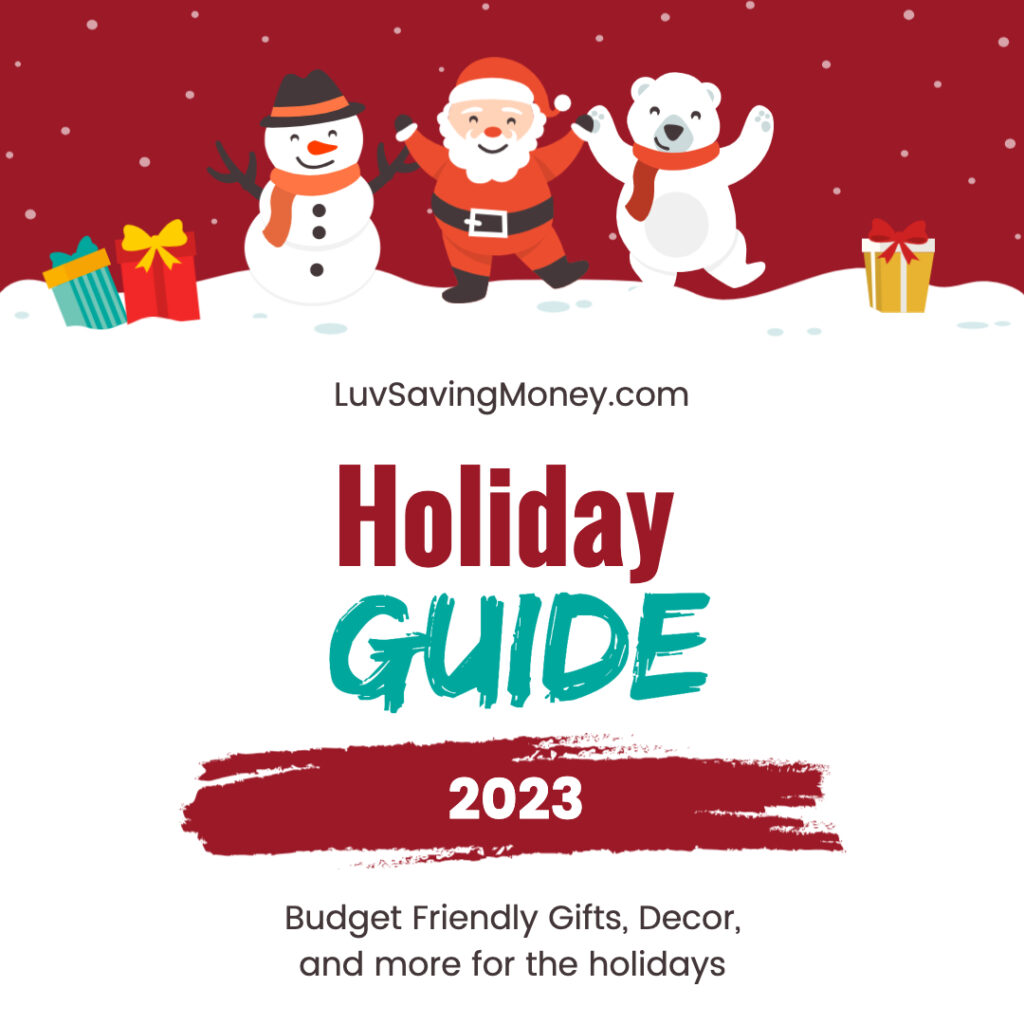 As with other years. The Luv Saving Money holiday guide will be filled with budget friendly gifts, recipes, budget friendly crafts, and local holiday sites to see.
I would love to know what you're looking for for the holidays. I'd be happy to post deals when I see on this blog and/or my social media. If you don't already, follow my sweepstakes page on facebook for lots of holiday sweepstakes I find too!
I'll also be posting deals with gift suggestions. Such as: reusable ice block deals would be great to grab to gift with an insulated lunch bag for a coworker gift. Or a pen and journal deal for a teacher gift.
If you are a business/brand that wants to be featured in the Luv Saving Money holiday guide please contact Angie via email: angwith4 @ gmail . com