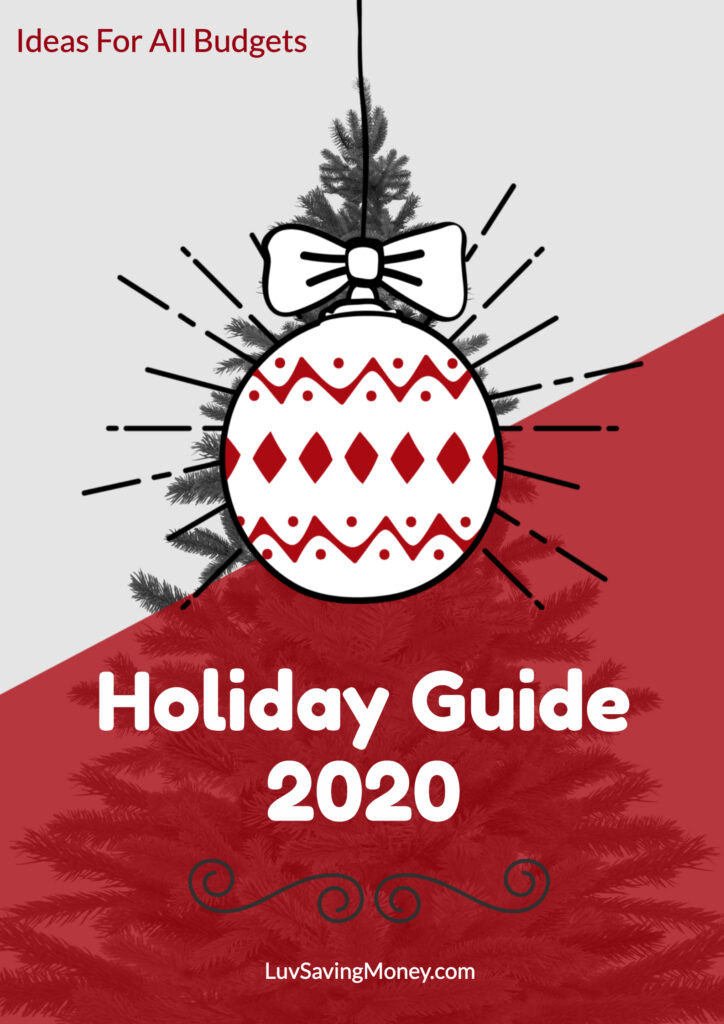 I love advent calendars. They're so fun to countdown the days until Christmas. You can find an advent calendar for just about any interest. I you or someone you know is a tea lover, the Adagio Tea Advent Calendar 2020 is perfect for you! OR gift someone a 12 days of Christmas tea gift set.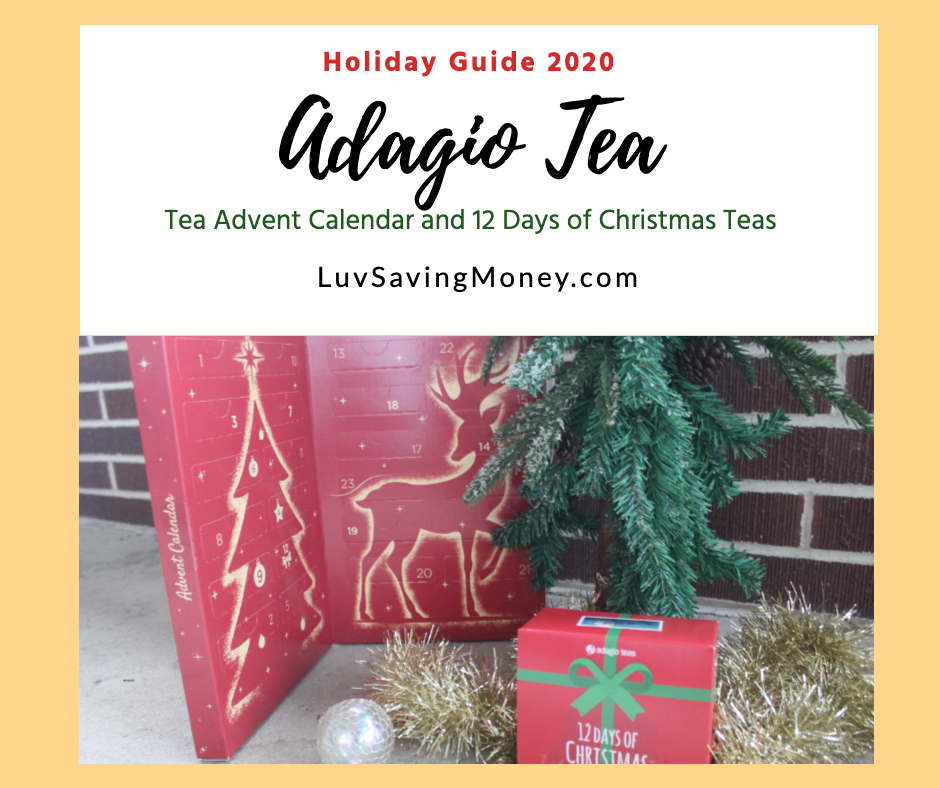 First let me say that I LOVE Adagio tea. They have TONS of teas to choose from loose leaf teas, to tea bags, to iced tea you can find what you like. I used their teas when I tried my hand at making boba. This particular one was a strawberry boba that used real strawberry bits and the Adagio Libra blend which has bits of strawberry and chocolate notes in it. But they have several strawberry teas on their site. So you can make it to your taste.
Back to the Adagio Tea Advent Calendar though. 24 days of a tea taste adventure. I'm always leary about revealing too much when it comes to things like advent calendars. I figure people want to know what they might expect in it but want the excitement of wondering what flavor will be next.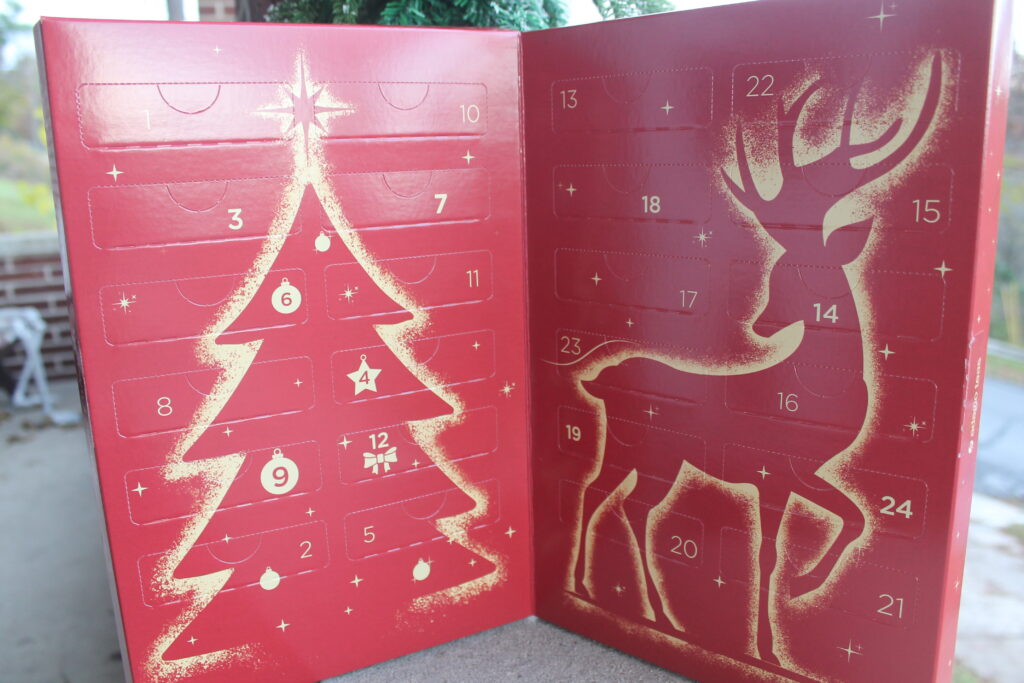 So what I did was I just popped open day 1 so you can see about what size the packets are. These are loose leaf teas. I personally popped open two other days too just to get a feel of what to expect. I can tell you, based on my snooping, that there are different flavors of loose leaf tea for each day. Some holiday flavors, some "enjoy anytime" flavors.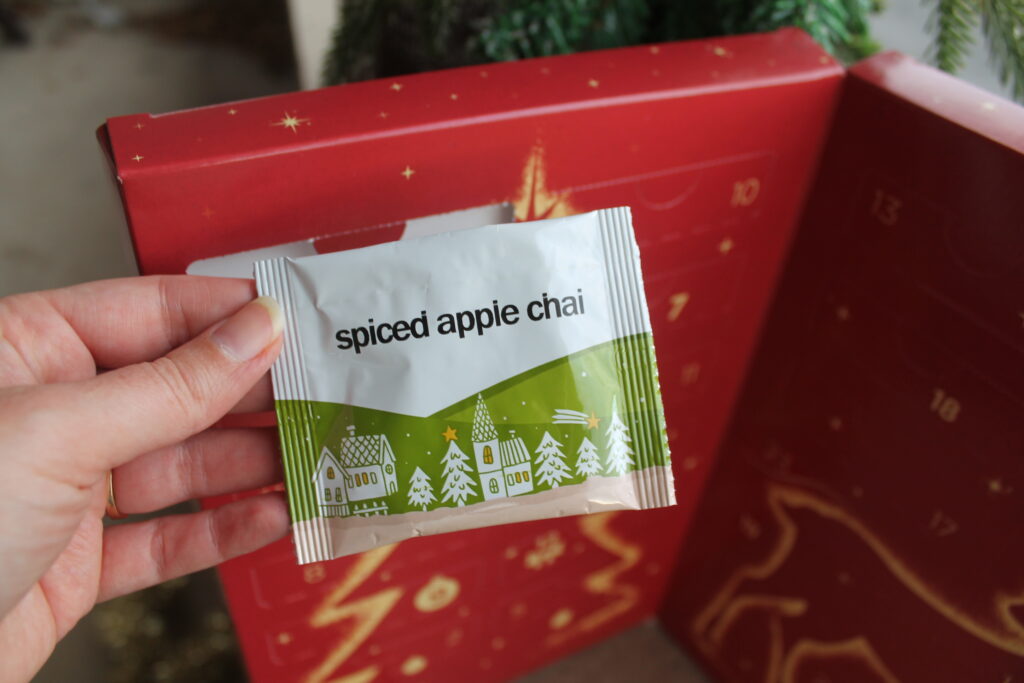 My mouth is watering thinking of the couple flavors I unveiled. But, I'm gonna make myself wait to try them until the proper day. I mean, i gotta have something to look forward to on those days that I sneaked a peak on right?
At a price point of only $29, you don't have to feel guilty about getting yourself a little something for the holidays. Hey it's practical too!
The Adagio Tea Advent Calendar would make a great gift but so does the Adagio 12 Days of Christmas gift tea set.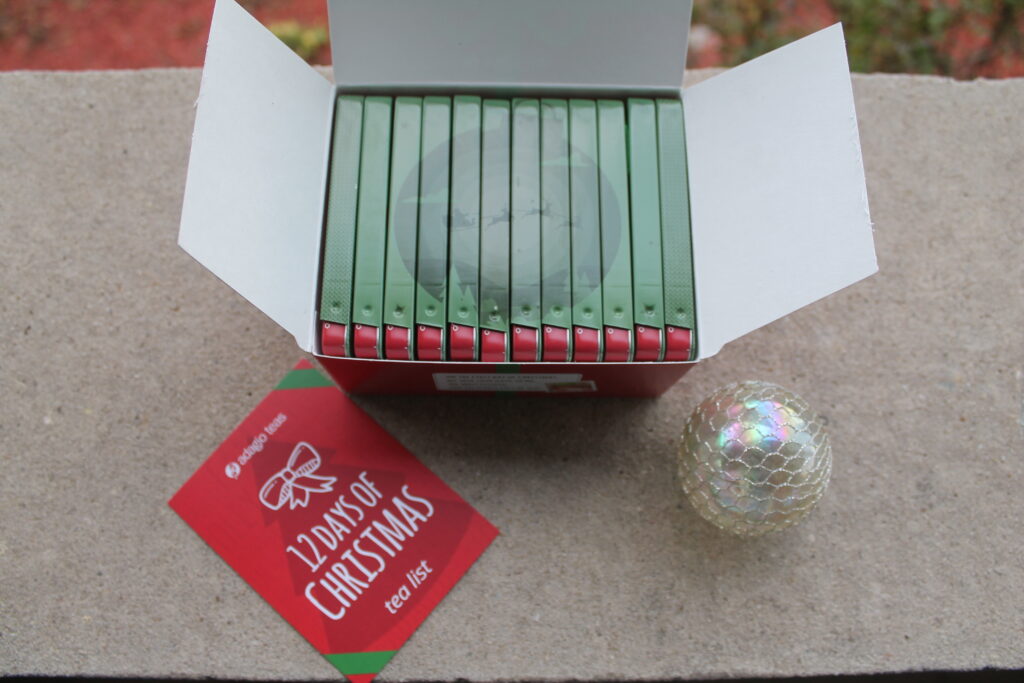 So this little set include 12 tins of different holiday flavored teas such as Candy Cane. But that's not all. Each tin is decorated festively and can double as an ornament!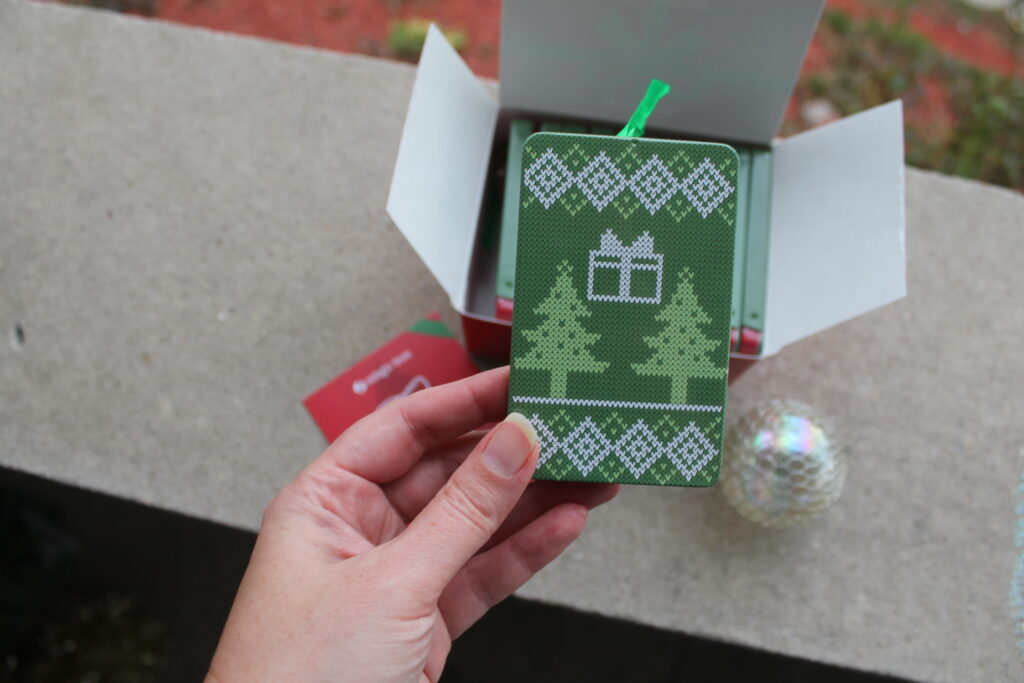 So many amazing teas in this little gift set. Perfect for the tea lover. Or keep this around when you need a festive cup of cheer while decorating or baking cookies.
At a price of only $19, this is a great "under $20 gift" and they get some fun ornaments out of of it too.
I highly encourage you to check out the other items on Adagio's site too. I have their travel loose leaf tea glass and I use it all the time. They also have tea pots, infuser, a tea of the month club, rock sugar crystals for tea, and more. You're sure to find the perfect gift for the tea lover. Or treat yourself. Their prices are amazing but the tea is so good.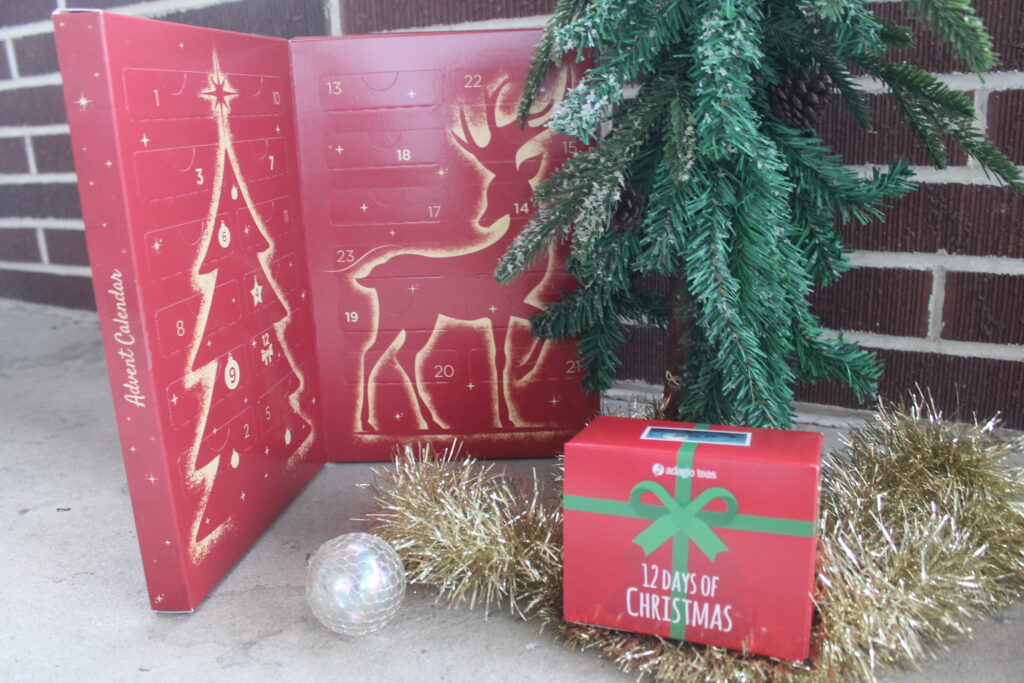 Check out my twitter and facebook blog feeds too. I'll be sharing Adagio coupons for new Adagio shoppers!
I received the above mentioned samples to complete this post. any opinions expressed are my own.