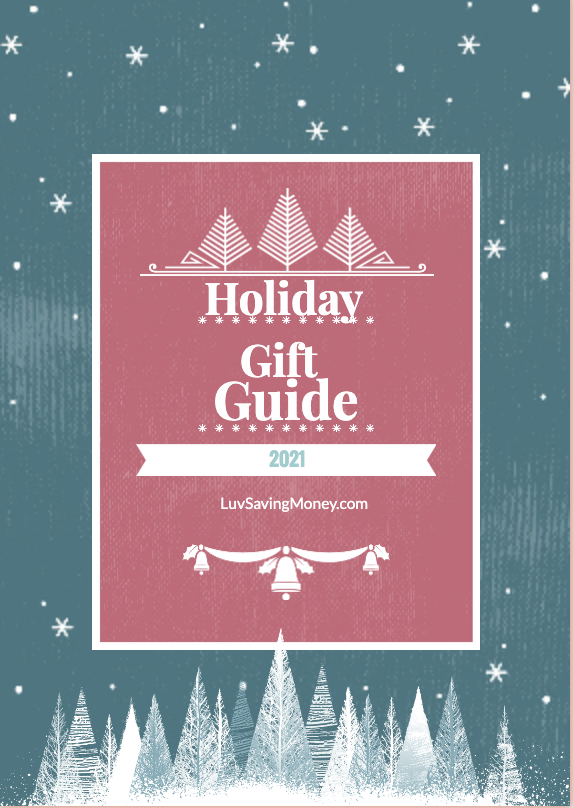 I had the absolute pleasure of attending The Toy Insiders Virtual Day of Play for Holiday Toys. The one thing that was mentioned in the opening is that the toy industry is facing many of the issues that a lot of other industries are this year. That includes: delayed ship times, labor shortages, difficulty getting certain materials, etc. So the message this year is to buy early and buy "the" toy item your child wants when you see it. (If you are able to of course)
One of the items expected to be a hot holiday toy this year is Magic Mixies from Moose Toys.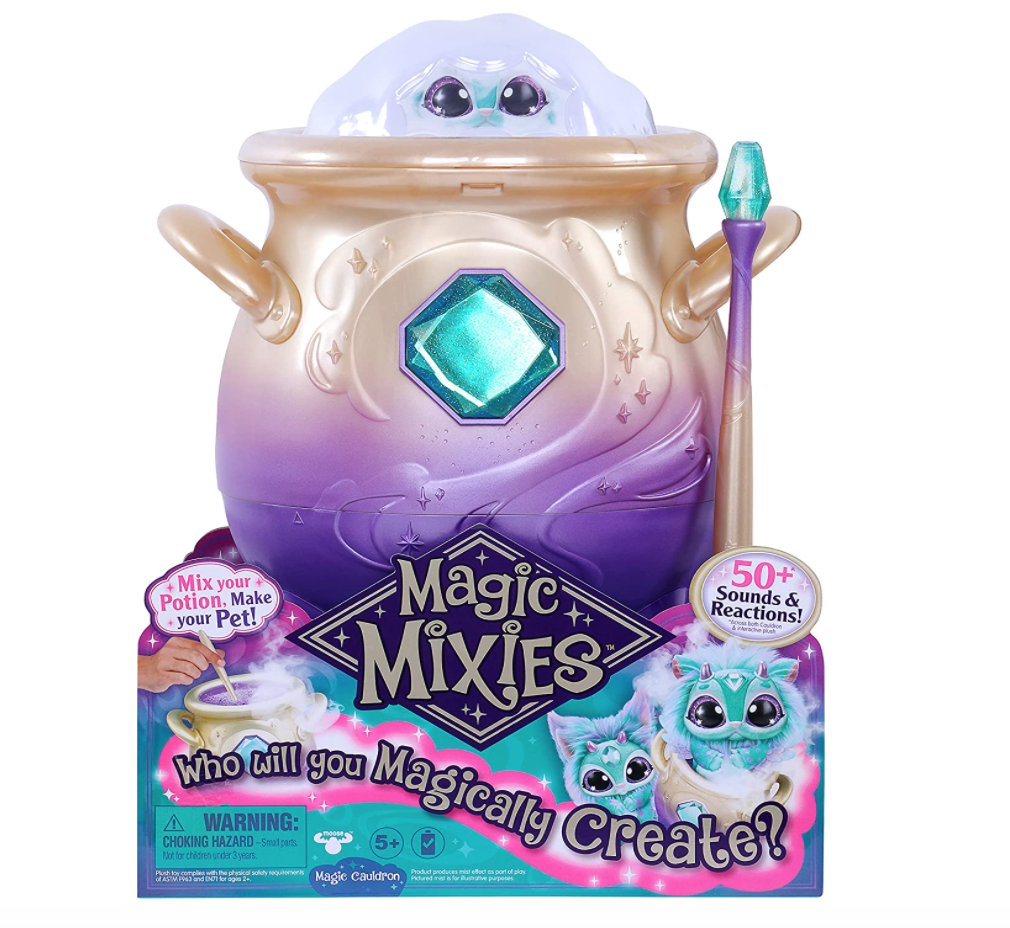 During the Day of Play virtual event I showed the how-to video to my daughter and she was mesmerized. I posted a little info about it on my private facebook page and several of my friends and neighbors were telling me this is already on their kids' wish lists.
What Is It?
It's an interactive toy. You'll receive a cauldron, wand, and ingredients to create a Mixie creature (included).
The short version: A magic cauldron that lights up, bubbles, and more. Your child adds all the ingredients and uses their magic wand to stir and tap the pot. Once all ingredients are added and all steps are complete, watch as the cauldron mists an reveals their Mixie creature.
The Mixie itself also interacts with your child and their wand. They can even do assist with the cauldron and spell book. Your child's Mixie has 50+ sounds and reactions!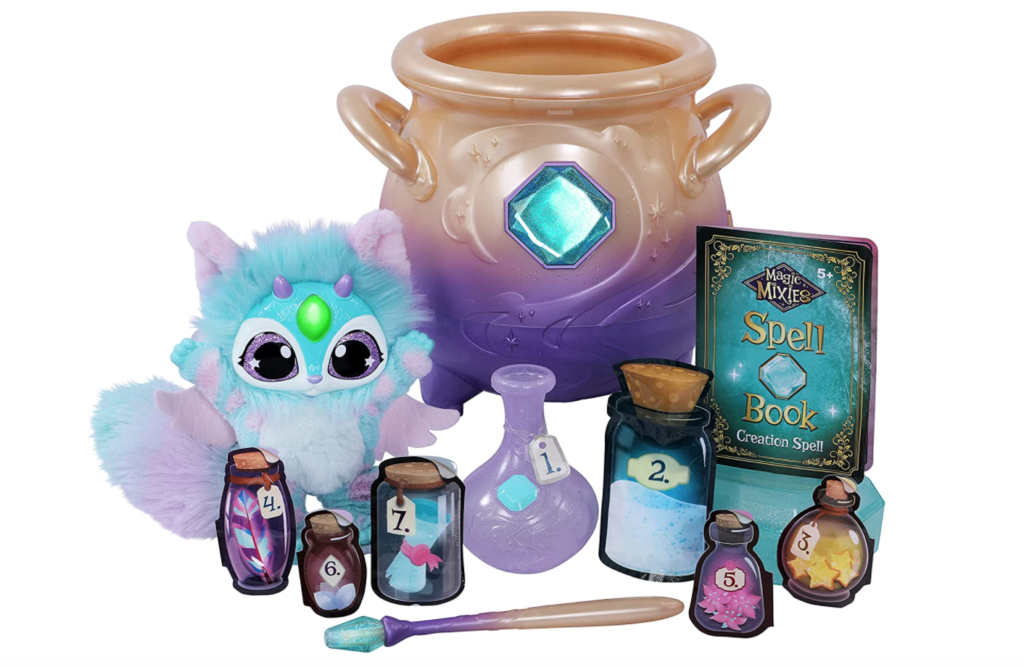 My favorite part? This isn't a one and done thing. You can recreate the magic of revealing the Mixie over and over again.
I love that it has so much entertainment value and quite simply is adorable.
When and Where Can I Get It?
Depending on the site Magic Mixies will be released October 3 with Amazon listing October 1 for ship dates on pre-orders. Here's some places and links you can find Magic Mixies.
Magic Mixies at Target Pink not available for pre-order here
Magic Mixies at Walmart Rainbow
Magic Mixies refill pack (good for 20+ mist reveals)
Magic Mixies How-To
You can check out the Magic the exact Magic Mixies video I saw right here:
I have more Hot Holiday Toy info coming up so be sure to subscribe to my emails, rss, and follow on social media!
This post does contain affiliate links. I will earn a small commission from sales made through my links.