Here it is November again. I'm in the midst of trying to plan my Thanksgiving dinner as many people are. We usually have a fair amount of people over for Thanksgiving. They usually come in waves. For that reason, I set my Thanksgiving dinner up buffet style and people can just eat where they land, so to speak. Some guests have already been somewhere else earlier in the day so they may only have dessert or an appetizer. While for others, this is the main stop in my family.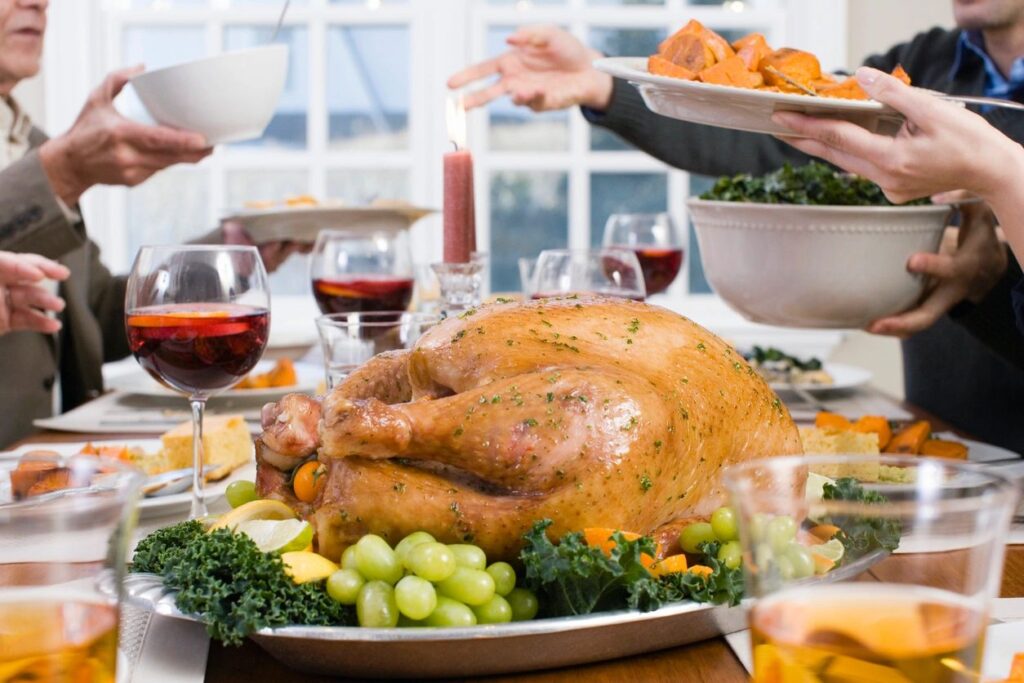 I'm someone who would rather have too much than not enough when it comes to holiday meals. Plus if there's leftovers that can be a night off of cooking, or some delicious Thanksgiving leftover recipes.
Are you looking for inspiration for a new Thanksgiving leftover recipe? About 10 years ago, I had the pleasure of meeting Chef Scott Schmucker at a social media event at Art Institute of Pittsburgh. He shared a Thanksgiving leftover recipe with us that I still use to this day. It's one of my family's favorites.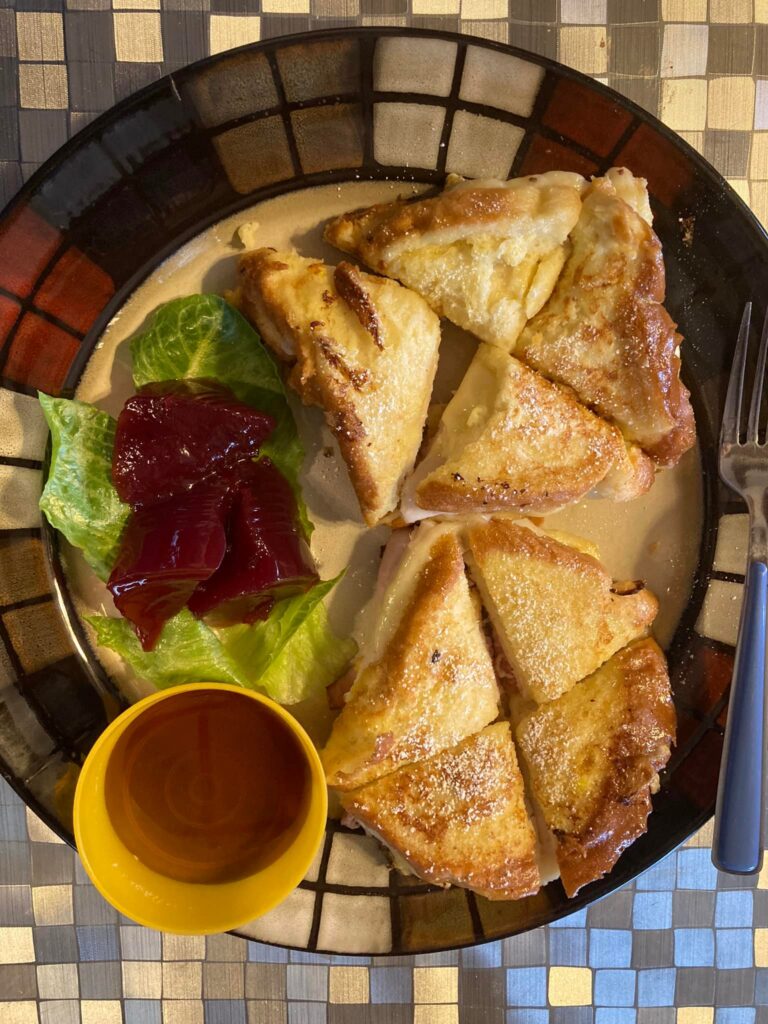 Monte Cristo Sandwich
by Chef Schmucker
6 slices of bread
3 oz turkey sliced (can use sandwich turkey if you prefer)
3 oz ham sliced
6 oz swiss cheese sliced
4 eggs
8 oz milk
1/4 tsp salt
2 oz vegetable oil
1/4 c powdered sugar
6 oz cranberry sauce
3 leaves of lettuce
Preheat oven to 350 degrees
Place 1 slice of turkey, 1 slice of ham, and 1 slice of swiss cheese on a piece of bread. Then top with a 2nd slice of bread
In a bowl, thoroughly mix eggs, milk, and salt
In a saute pan or cast iron skillet over medium heat, add half the vegetable oil. While holding sandwich together, dip entire sandwich into egg batter making sure to soak both slice of bread. Place dipped sandwich into heated pan/skillet.
Cook until golden brown as you would french toast. Turn sandwich and repeat on other side
Place sandwich on a parchment lined sheet pan/baking sheet and place into preheated oven. Bake 8-10 minutes or until heated to 165 degrees throughout
Once removed from oven, place cooked sandwich onto cutting board and cut into 4 triangles corner to corner.
Lightly dust sandwich with powdered sugar and shingle on a large plate. Garnish with lettuce and cranberry sauce.
You can top sandwich with maple syrup or place in a dipping cup to dip sandwich triangles while eating.
Recipe makes 3 sandwiches
What do you think, would you try it? What is your favorite Thanksgiving leftover recipe?
This post does contain some affiliate links. I will earn a small commission from sales made through my links