Blogging is my side-gig, my day job is actually a Certified Occupational Therapy Assistant at a local hospital. I've been working as a COTA for about 18 years. One of the many things I do is to make recommendations for home set up when a person is discharged home to make their home safer so they can stay in their home longer. I recommend home health Occupational Therapy comes in because they can actually see the home and make specific recommendations for a person's specific medical needs and of course their home.
When my husband and I bought our most recent home about 3 years ago I was already thinking of things that will need to be done and things that will help us when we get older.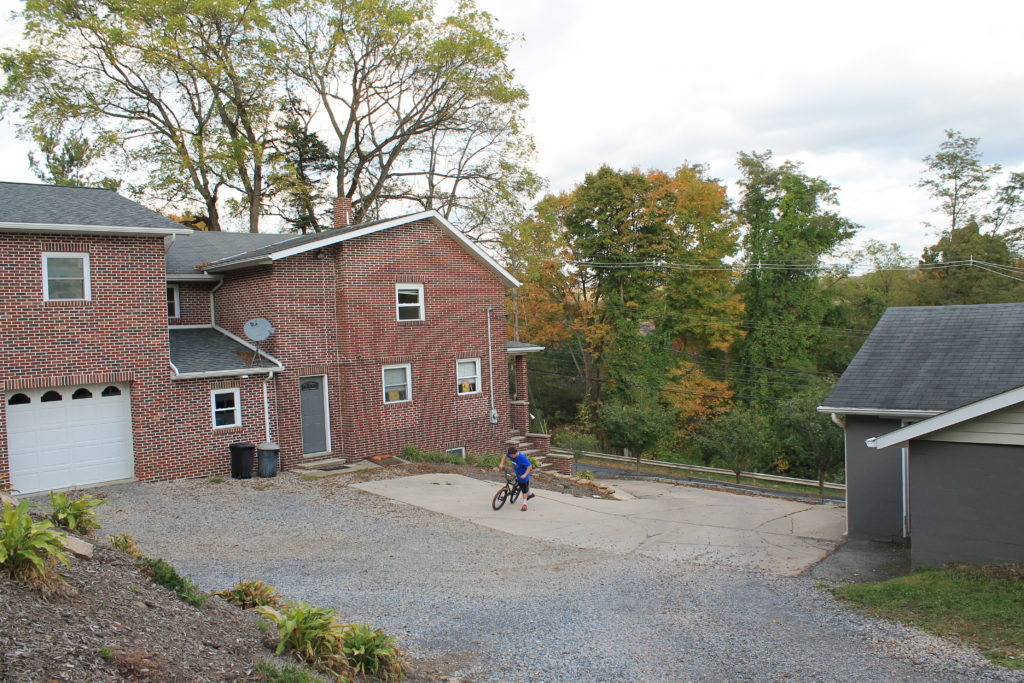 There are often simple changes people can make in their own homes that don't cost a lot of money. From preventing falls, to making it easier to get around these are things you can do fairly easily.
Remove throw rugs: This is a big one we recommend to elderly patients, patients with frequent falls, and gait problems. The reason being they're easy to trip on, can move, and tend to bunch up.
Add hand rails to stairs: One of the first things i noticed in our home when we bought it was there was no handrail to go upstairs. I told my husband we will definitely need to add one. Not just for when we're older but for the kids safety too.
Switching out door knobs: For those with arthritis or grip issue a regular round door knob can be hard for people to grip. Switching door knobs to a lever door handle can make it so much easier to open door. This can be done for entry doors and interior doors.
Create clear walking paths throughout your home: moving furniture and decor to create a wider, clear walking path throughout the house can make it much easier to navigate through your home, especially if you're going to be using a walker or another type of device in your home.
Unfortunately, not everything is a quick or cheap fix. For some things like getting a lift chair or an elevated seat on the toilet insurance can help some. Then there are things such as adding a bathroom to the first floor or creating a ramp into the home that may take more financial resources. The Associates Home Loan of Florida can help you refinance, get a home equity loan, or get a home improvement loan if needed.
This post is sponsored by Diamond Links.