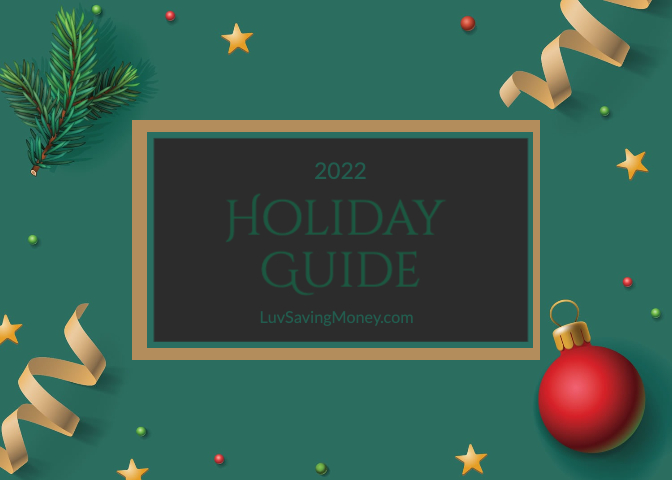 I am someone that love fragrance. So does my husband for that matter. My middle son (18) enjoys wearing fragrance too. But, we kind of have expensive taste when it comes to fragrance. We all like to have a variety on hand for different situations, looks, occasions, etc.
Have you ever walked up to a fragrance counter and tested the perfumes? You really like one or two but you see the price tag and say "maybe another time". Fragrances can get expensive.
One day I'm on TikTok and I come across this TikTok from this guy helping people find dupes for their favorite name brand and expensive fragrances. Specifically he was trying to find a dupe for Tom Ford Bitter Peach. Spoiler alert, it was from a company called Oil Perfumery.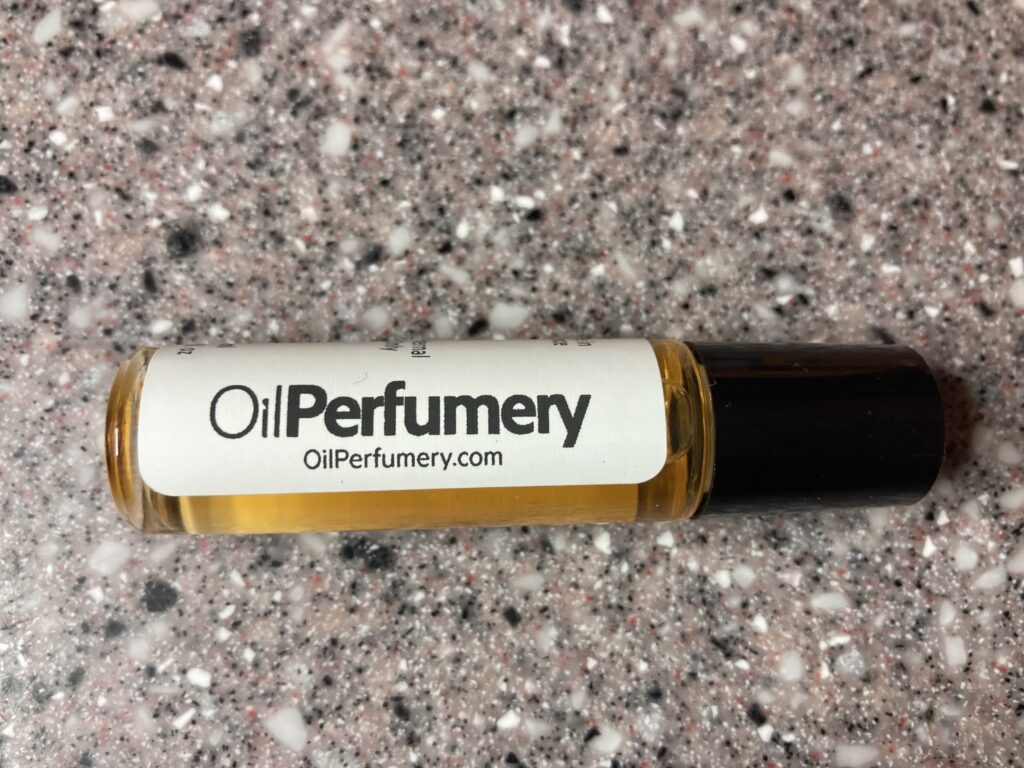 I don't know a whole lot about Tom Ford fragrances other than I know they're expensive and I know they're popular. I would never buy a bottle of Tom Ford perfume on a whim online because it's too expensive. But when I read the notes of Bitter Peach it sounded like something I would love. So I ordered the Oil Perfumery Bitter Peach impression. Oh my goodness so good. Very different from anything I own. Best part, it was only $14.95 for the rollerball. When you compare that to $80 for a Tom Ford Bitter Peach 0.34 oz travel spray, um yea, huge difference.
It comes in a glass rollerball. I put it in my hand so you can see it's kinds of your average size rollerball. Specifically this is 10 ml or 0.34 oz. Perfect to slip into a purse, backpack, or pocket.
What I will say is the fragrance fades after about 2 hours. Having never tried Tom Ford fragrances I have to imagine the actual Tom Ford fragrances would last longer.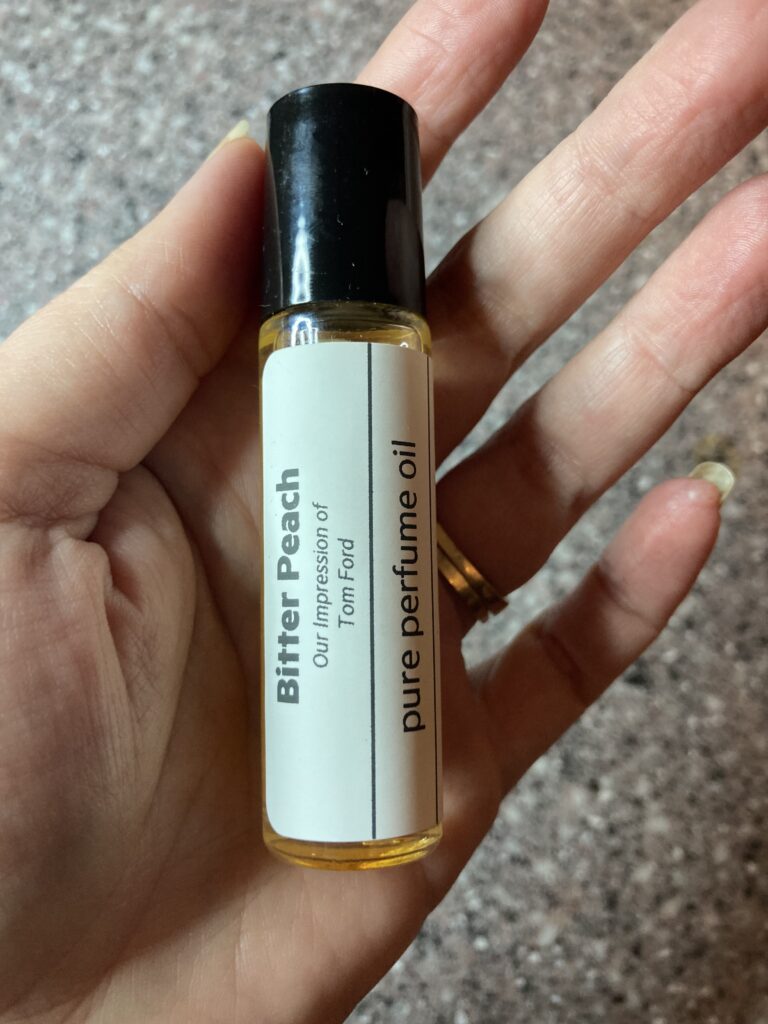 Oil Perfumery has fragrance impressions for A LOT of fragrances. My husband is a big fan of Creed Aventus. Another crazy expensive cologne you can't just buy anywhere. Only sold online or in boutiques. It's made in France. But guess what…yep Oil Perfumery has impressions for many of the Creed fragrances. Also, I don't know what it is about Creed Aventus but wow, it's an amazing scent.
Someone in my family usually asks for some type of fragrance each year I think this would be great stocking stuffer gift for my hubby and son.
FYI Oil Perfumery is also doing early Black Friday sales right now! These fragrances would make a nice stocking stuffer or under $20 gift.
**This post does contain an affiliate link. I will earn a small commission from sales made through my links**