When you think about tea, what do you think of? Honestly I have so many thoughts. I think of a cold refreshing tea on a hot summer day. I think about a nice warm cup of morning tea to start my day. I think about a beverage that has benefits beyond quenching my thirst pallet.
Zest Tea offers a variety of energy teas to enjoy anytime you need a boost of energy.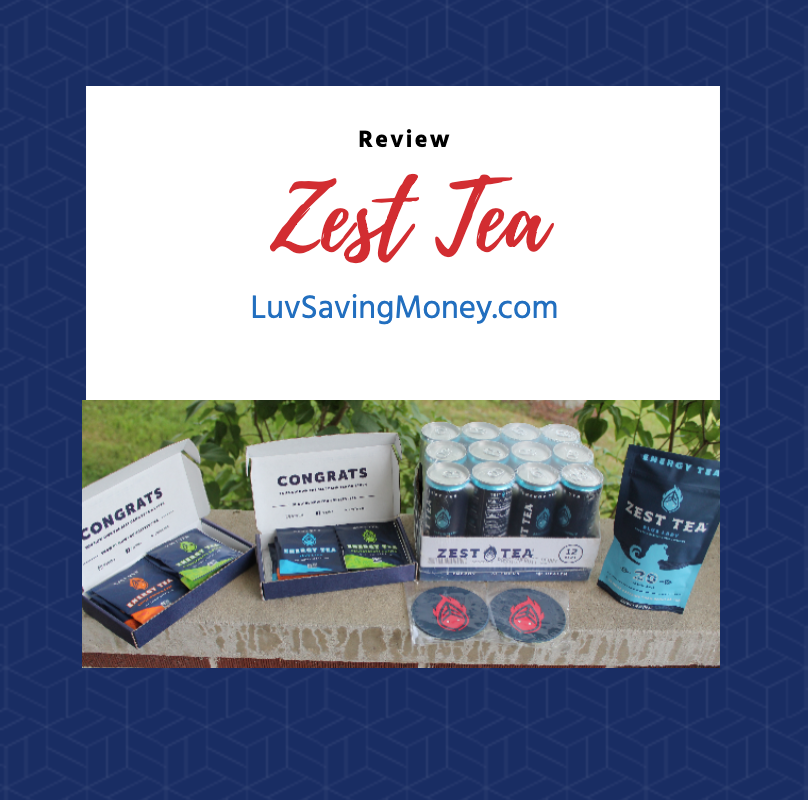 This high caffeine tea is delicious, refreshing, and just the kick you need without the crash.
Zest Tea loose leaf tea and tea bags are available in 6 different flavors:
blue lady
pomegranate mojito
earl gray
cinnamon apple
spicy masala chai
superberry samba
The Zest Tea sparkling teas are available in different flavors and varieties
Passionfruit Berry (this is the flavor I sampled and LOVE IT!)
Sweet Chai Infusion
Pomegranate Mint
Blackberry Lime Zero Sugar
Blood Orange Mango Zero Sugar
Cucumber Melon Zero Sugar
So what is in a cup of Zest Tea caffeinated tea?
ENERGY: Up to 150mg caffeine = 3x regular tea
FOCUS: 40mg L-Theanine = no jitters, no crash
HEALTH: Natural, Non-GMO certified ingredients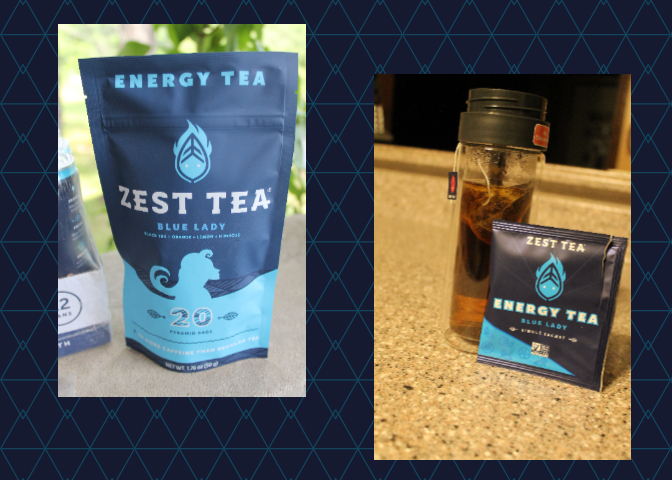 Honestly, I loved all the teas. The flavors, the quality of the tea, the fragrance, it was definitely high quality.
One thing I really loved though was the Sparkling Teas for the summer. Cold, refreshing, crisp, just what I need on a hot day. I took several cans with me when we went to the beach. Because Zest Tea is the tea with the most caffeine, it's great for long road trips. The added focus benefit was awesome too.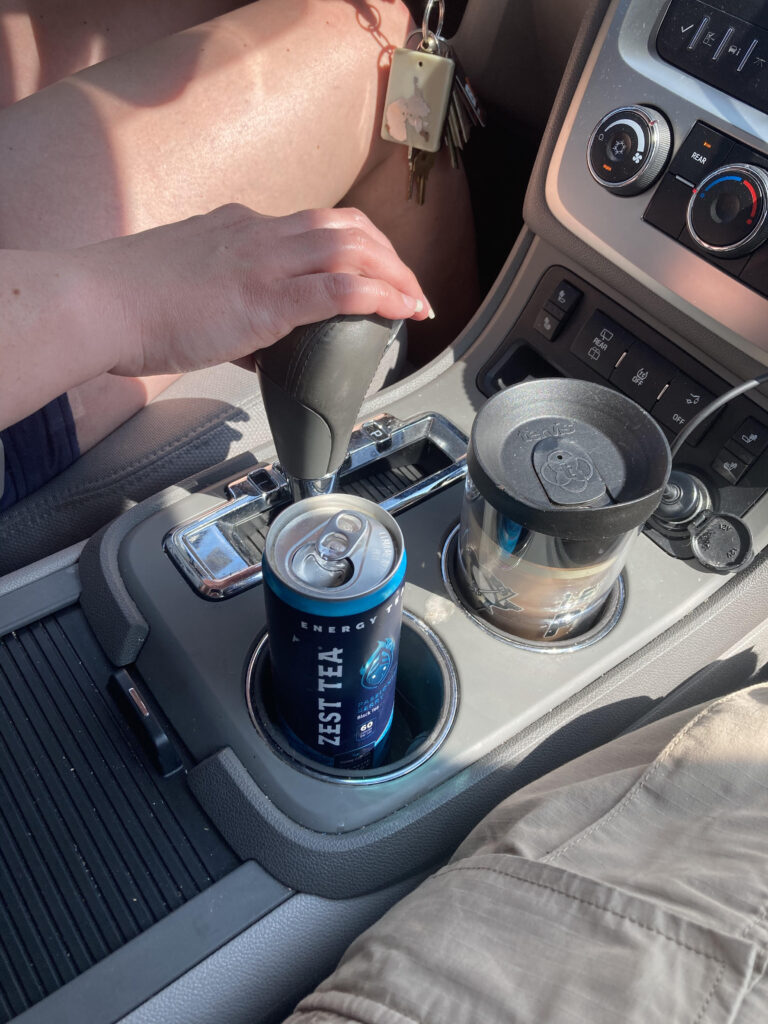 I'm usually the one driving when we go on roadtrips. My husband actually enjoys the fact that I drive and it benefits me because I get motion sickness as a passenger. I've tried a lot of caffeinated drinks during road trips but this was by far the best. I'm gonna have to order more for our next trip. We're headed to State College in November to see Kane Brown, just me and the hubs.It's a long awaited overnight getaway for me and the hubs. That hasn't happened without the kids in a couple years.
With the kids starting back to school I'll be enjoying my sips of hot Zest Tea on the porch while waiting for the bus to drop them off. That way I'll be sure to meet them with the same energy they meet me with.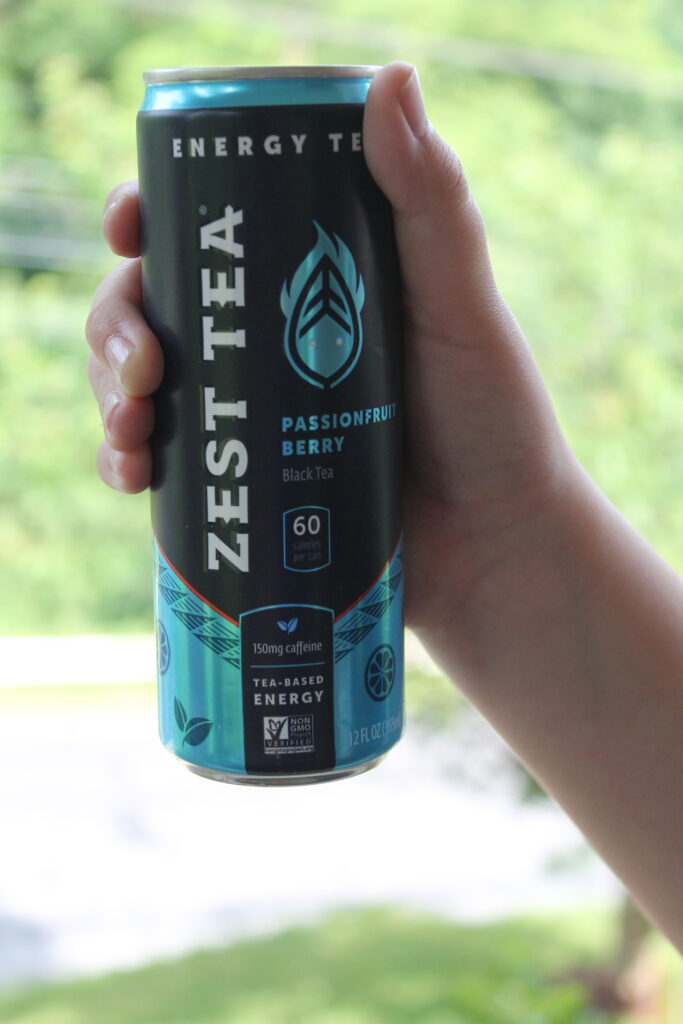 You can check out Zest Tea out here. I haven't had the opportunity to try the zero sugar but the flavors sound amazing. I've been trying to cut sugar out of my beverages because it's a pretty easy way to start reducing daily sugar intake.
GIVEAWAY
1 US winner will win a 20 ct package of Zest Tea tea bags.
Zest Tea
I received sample products in order to complete this post. Any opinions expressed are my own.