It's already getting hot in my little area of Pennsylvania. It's 82 today but yesterday it was 86. We've already had the grill fired up for Memorial Day and soon we will again for the 4th of July. We're not camping people but I have a bunch of friends and family who are.
The Money Pit podcast has a sweepstakes right now where they are giving away a EcoFlo Glacier portable fridge/freezer and prizes of EcoFlo River 2 portable power station. I think both of these would be great to have on hand for a camping trip, beach trip, or even just a summer outdoor get-together. Heck it might even come in handy for power outages.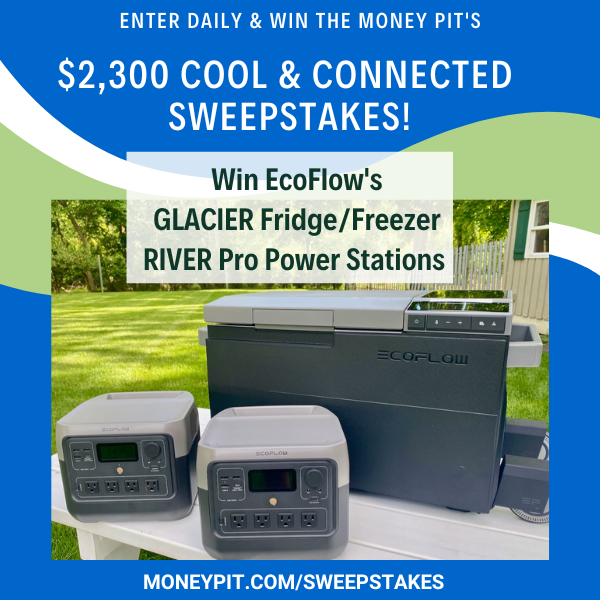 The EcoFlo portable fridge/freezer alone is valued at $1099 and the Ecoflo portable power station is valued at $599
So I had to read through the rules on this one. There are 3 winners. The grand prize winner gets the portable freezer/fridge and 2 other winners each get one of the power generators
This sweepstakes ends June 30, 2023
ENTER THE MONEY PIT ECOFLOW SWEEPSTAKES HERE
As always, read through the rules on any sweepstakes you enter. Some restrictions may apply.