A couple months ago I received a free sample of TreCeuticals Eye Love Infusing Eye Cream to try. I've recently been making more effort to take care of myself. The TreCeuticals Infusing Eye Cream was just one easy step to add to my self-care regimen. When I review skincare products or supplements I like to try it for at least a month or 2 to get the full effect. I don't like to just use a product for a couple days.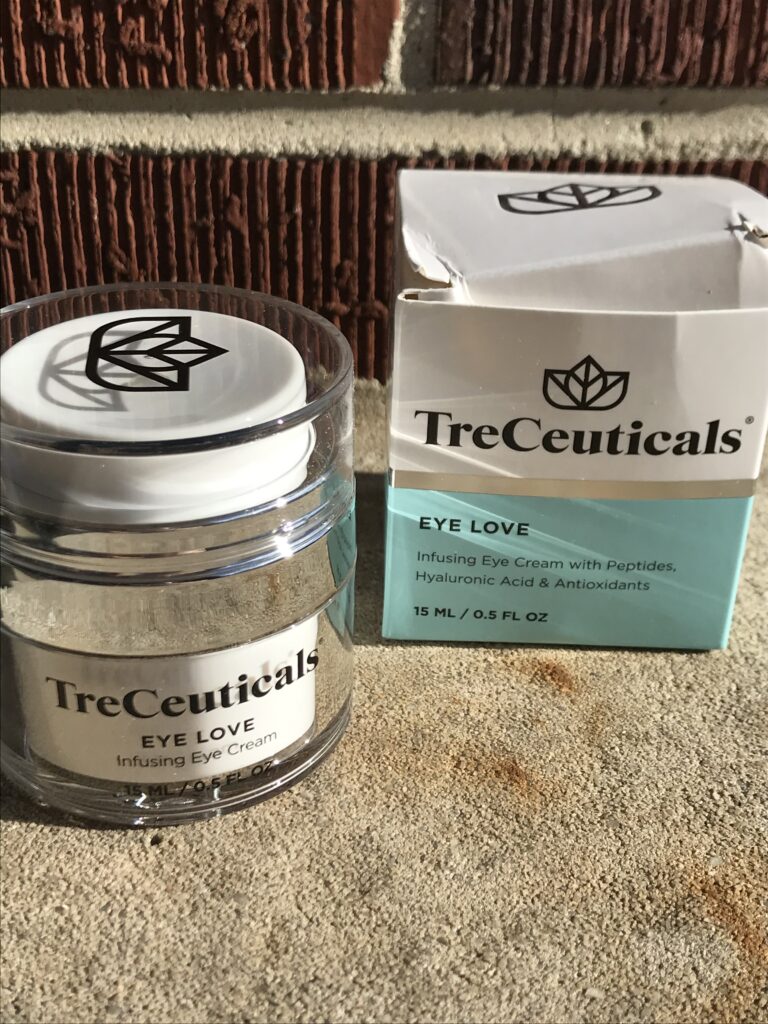 TreCeuticals Eye Love Infusing eye cream is packed with all kinds of good stuff for your skin. Peptides, hyaluronic acid, antioxidants, and even CBD. Good for your skin ingredients like green tea, jasmine, cucumber, and more. You can read more about their formula HERE. TreCeuticals Eye Love can help reduce puffiness, dark circles, and fine lines. I'm also not one to shy away from product that contain CBD. I've seen some benefits from CBD products. CBD is also rising in popularity with beauty products.
To be fair, I'm not the skin care guru but I'm very impressed with the size of this eye cream container. 15 ml/0.5 fl oz. I've bought other eye creams and I feel like the container sizes were smaller than this. I'm not one to be rigid about my regiment but I'd say I've used this product at least a 3-4 days a week for about a month now and I still have a decent amount of product left.
I also get excited about the little things sometimes. I LOVE how this eye cream dispenses. It kinda takes the guesswork out of how much to use. You simple push down on the top and a single use dispenses from the container. I like it because I don't have to dip my fingers into a container and get product under may nails. Then I feel like I'm wasting it. Or getting too much or not enough from other containers.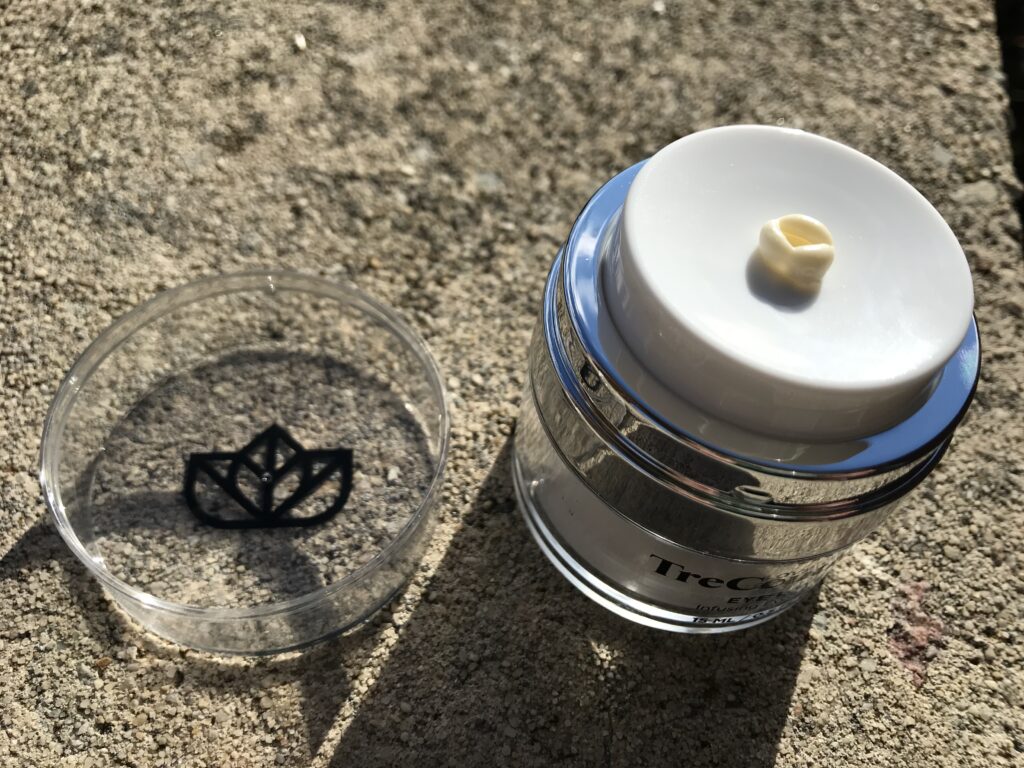 The eye cream itself, absorbs nicely into my skin. It didn't feel greasy. It has a faint fresh scent. I feel like after I apply it within about 15 min my skin feels more taut. I don't tend to have puffiness around my eyes so I can't comment on that part but it does have a firming effect. I did feel it had a soothing effect around my eyes when I was particularly tired.
My only complaint with this product is that, if I apply it in the morning then workout in the afternoon it tends to "run" and irritate my eyes a little bit. It says to use it twice a day but what I'd end up doing is putting it on in the morning. Washing my face before I workout. Then I'd apply it again at night. That might not be ideal but having it run in my eyes did bother me.
Check out TreCeuticals size for all their skincare product with game changing formulas. Go through this link: https://dealspotr.com/getcode/sdm4Y and use code: LUVSAVINGMONEY1 to save 10% off your order!