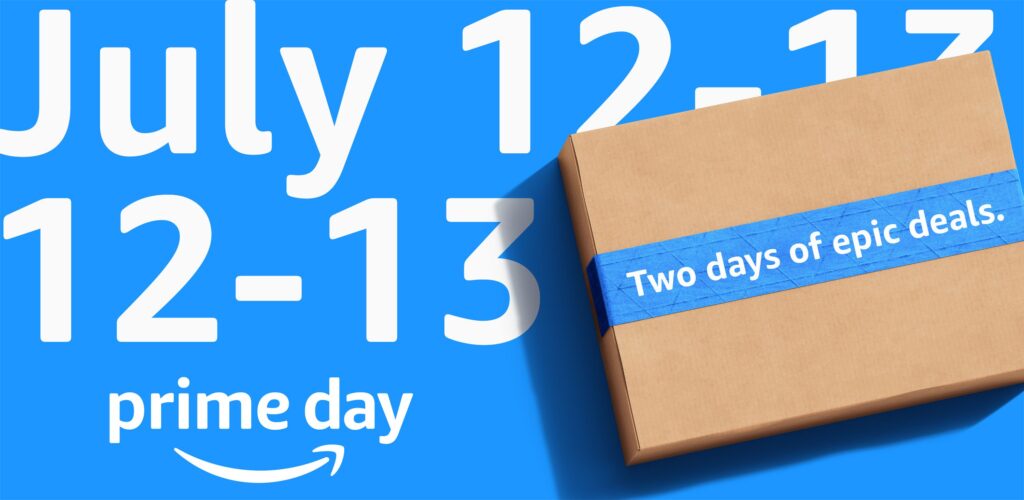 As I'm sure you've already heard, Amazon Prime Day 2022 is July 12 – 13. But did you know that some Prime Day deals have already started for members only!
Some early deals you can look for include:
Deals on TVs
You'll also find early deals on Amazon connected devices:
In order to get the early deals though you need to be an Amazon Prime member. You can still get the 30 day free trial. This is a great time to test out that 30 day trial because you'll still be in the window for Prime Day!
And don't forget, if you're a stude, you can get Amazon Prime Student for 50% off and a 6 month trial! Perfect for getting the things you need for your dorm, getting a jump on school supplies, or purchasing your back to school looks.
Prime Student 6-month Trial
Need gift ideas? Gift the gift of Amazon Prime. The gifts that saves!
Did you know that you can also collect stamps to earn a $10 Amazon credit? It's easy. Just activate your Amazon stamp card here and get your credit now.
Shop Small Win Big
This year when you shop small business you have the chance to win big prizes. For every dollar you spend (up to $1500) on small business designated listing you'll earn a entry into the sweepstakes Read more about the sweepstakes and how to enter HERE
This post does contain affiliate links. I may earn a small commission from actions taken through these links