It turns out I've become somewhat of a CBD oil connoisseur, self proclaimed. I've tried so many different brands of CBD oil. Some of them were really good, some of them were, meh. I've tried flavor and unflavored tinctures, CBD rubs/ointments, and sprays.
I take CBD to help with my anxiety, ulcerative colitis symptoms, and IBS. This is not medical advice, I just feel it helps me get some relief of some of my symptoms and helps with sleep.
I was contacted by Calm by Wellness to try their CBD. My favorite way to take CBD is via tincture with a few drops under the tongue. Flavored or unflavored it really doesn't matter to me. I received a bottle of their tincture to try in strawberry lemon-aid flavor.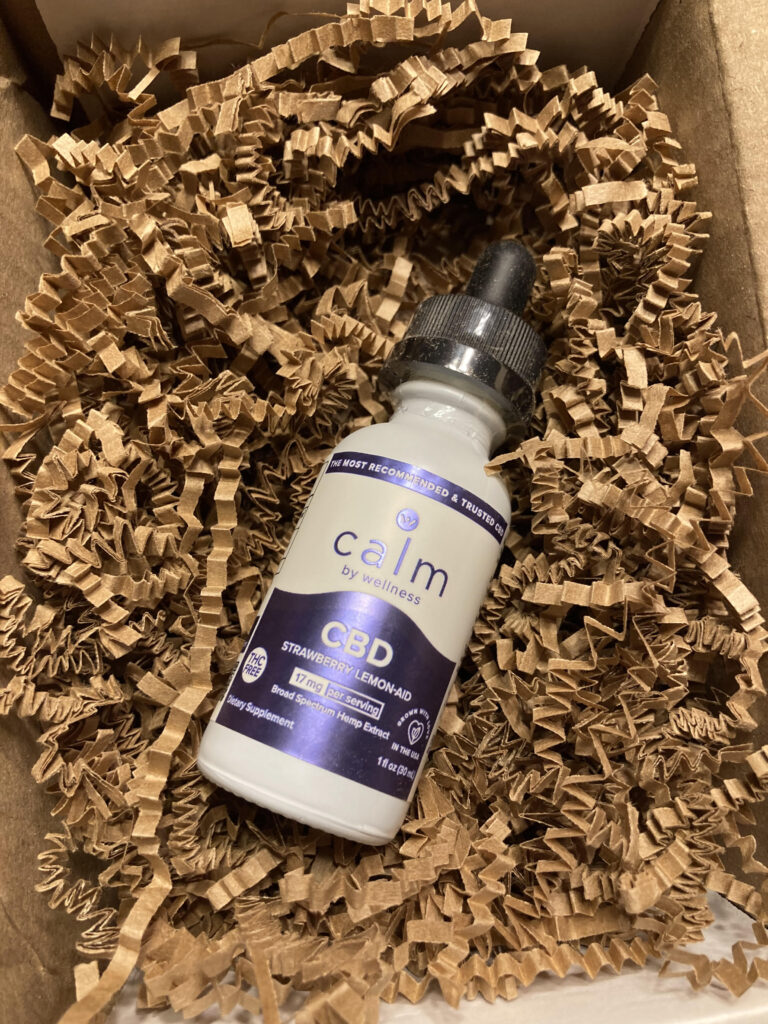 Before I accepted I had to do a little research. One thing I always worry about is any amount of THC. I'm a healthcare worker and mom of 4. I have no desire to be high or fail a drug test. Calm by Wellness products are 100% THC free.
Calm by Wellness grows their own hemp which is non-GMO certified, organic, and uses USDA certified seeds. They also have the highest level of food grade certification possible with ISO9001 and CGMP certification. There's a lot more info on the Calm by Wellness About Us page.
They also advertise about features on different sites. Perhaps the most interesting to me was the article on the American Sleep Association site that included Calm by Wellness.
I took my first dose last night and again this morning. The strawberry lemon-aid flavor (I'm not misspelling it, that's their flavor name) is pleasant. It's not tart or overwhelming. It's more of a subtle hint of flavor that made it pleasant to hold under my ton for a few seconds as you should with tinctures.
I'm gonna do an update post in about a week and let you know my continued feeling on Calm by Wellness CBD tincture. Until then, I encourage you to check out their site to learn more about them and a little more about CBD in general and decide for yourself if it's for you.
CBD Oil Tinctures from Calm by Wellness provide all-day relief with delicious natural flavors
I received the sample at no cost in order to complete a review. Any opinions expressed are my own. This post is in no way providing medical advice, simply my opinions. I encourage you to do your own research and talk with a medical professional if you have questions or concerns. This post also contains affiliate links. I will earn a commission from sales made through my links