I received this product in order to complete an honest review.  Any opinions expressed are my own.  This post does contain affiliate links. 
As a mom of 4 with busy kids (one being a toddler) there's big messages, germs galore, bumps and boo boo's, and all kinds of stuff that goes along with having kids.  I realize that some of my cleaning products weren't what I wanted to have around my kids, especially a toddler.  Yes I keep my cleaning supplies up high in a cupboard but it's not just that. The chemicals and harsh fumes that can come from things like bleach and ammonia that you really don't want to be inhaling regardless of how many germs they kill.  Then you look at first aid things and you see stuff on them like "if swallowed call the poison control center" and you're like "um, then why do I even want to put it on my kids cut?
I had been using more natural cleaning products. I love using water and vinegar solutions but when I heard about ALL the things Apothecary Extracts 100% Pure Australian Tea Tree Oil
 could be used for…safely…I was happy to give it a go.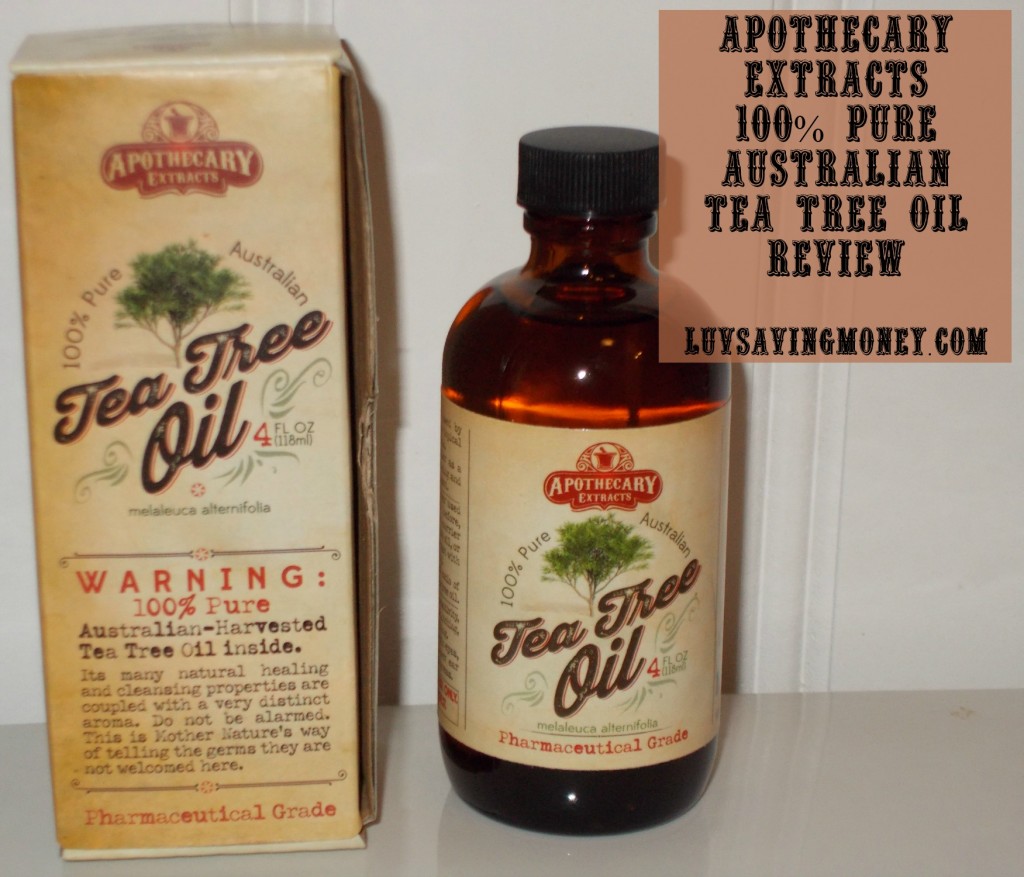 I know when I thought of tea tree oil I'd think of the shampoos and some skin products that have tea tree oil in them.  Tea Tree oil is known for helping with things like itchy scalp, acne, and skin irritations.  What i didn't know what that it could also be used for cleaning, pain, and first aid.  This generous size 4 oz bottle come with a free ebook with recipes and uses for all kinds applications.
The bottle warns you that it has a potent scent.  They weren't lying.  It's very strong but it is 100% pure.  In most cases you won't but using straight from the bottle you'll be mixing or diluting with other ingredients.  For instance, one of the things I HAD to try from the ebook was the recipe for an all purpose cleaner.  I'm not going to type out the recipe here because it's available in the ebook but you just take a clean spray bottle and mix tea tree oil, water, vinegar and there's your cleaner.  As I stated  before I have definitely used water and vinegar for cleaning but this Tea Tree Oil really pics the cleaning effectiveness up a notch.  My kids have sticky messes every where.  With a few sprays of the solution it wiped away all that mess: the sloppy joes we had for dinner, the melted and dried ice cream, the spilled apple juice, everything.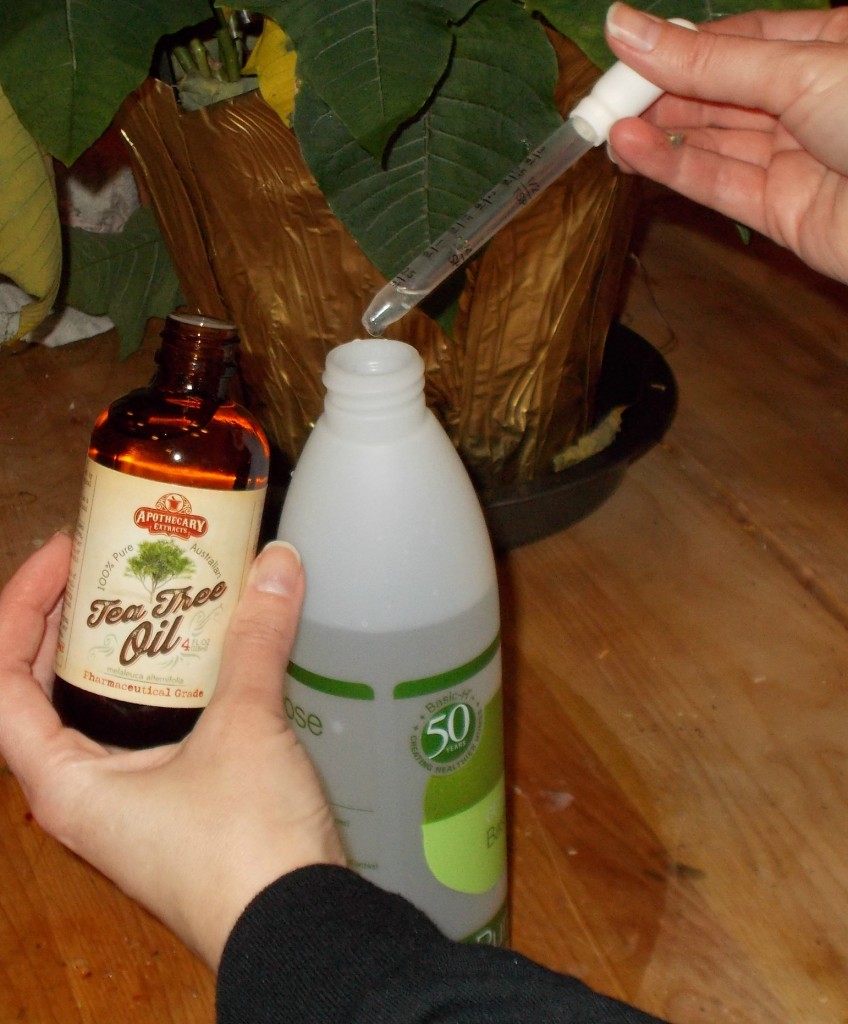 Please don't mind the messy counter I'm mixing it on.  That was actually job #1 to test the tea tree oil
 cleaner on.  And I did, and it worked great. Spilled juice, dried grape jelly, with just a few sprays and wipes it was gone.  The dropper I used is one I have reserved in my cleaning cupboard strictly for mixing my cleaning solutions like this.
Another thing I read in the ebook was how to make homemade dryer sheets using Apothecary tea tree oil.  Then I remembered, I use the wool dryer balls for my clothes.  I remember when I got those it said you can add essential oils and things right to the dryer balls. So I thought, well if I could use Tea Tree Oil for homemade dryer sheets, and I can add things to the dryer balls, why not use a drop on a few dryer balls and see how that helps with my laundry? So I did.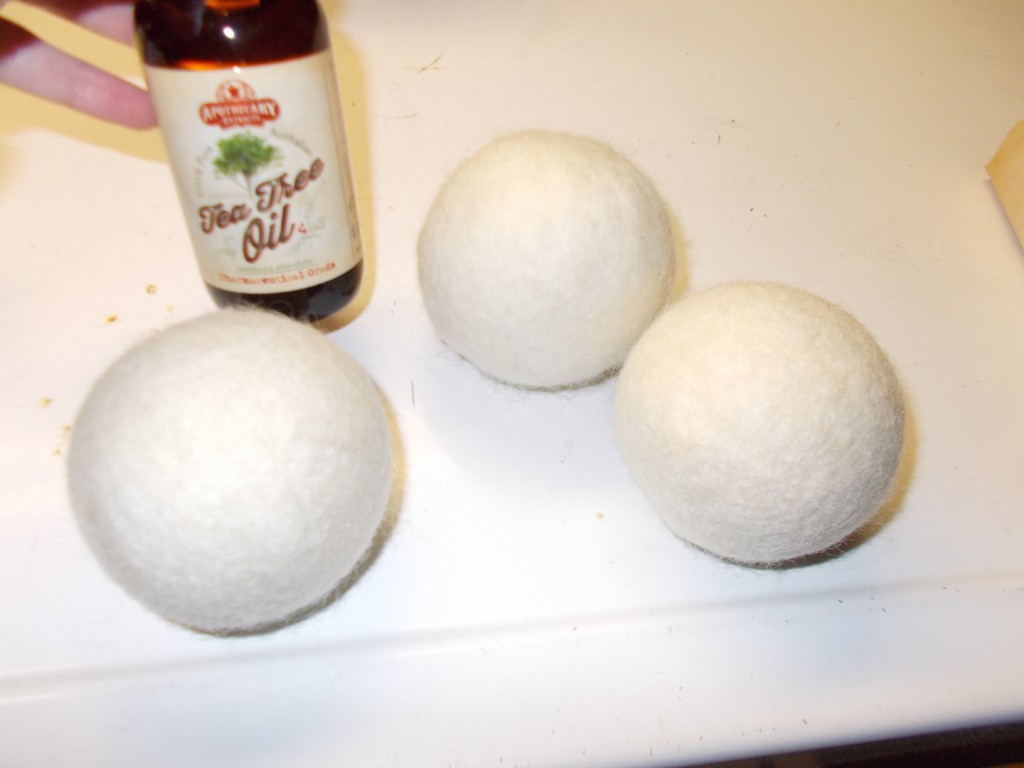 The next thing on my list to try is the recipe for a dry itchy scalp treatment (which I deal with) the recipe calls for dried lavender which I do not have at the moment so I'll have to get me some, or grow me some.   I also want to try the topical pain ointment.  And for the spring and summer months they have recipes for insect bites and sunburn treatments.  Really this stuff seems like it could be used for so many things.
I'm enjoying trying out the different ways to use the Apothecary Tea Tree Oil.  You can purchase it on Amazon:
GIVEAWAY
1  Luv Saving Money reader will win a
4 oz bottle of Apothecary Extracts Tea Tree Oil
US ONLY and MUST have an Amazon account as prize will be fulfilled in the form of an Amazon code for free product