I've looked at Gramma in a Box before. I loved the idea, especially for a rainy day activity for the kids. When I saw the August preview, that was the seller for me.
Gramma in a Box has a super cute sea life and beach theme. How cute are these cookies?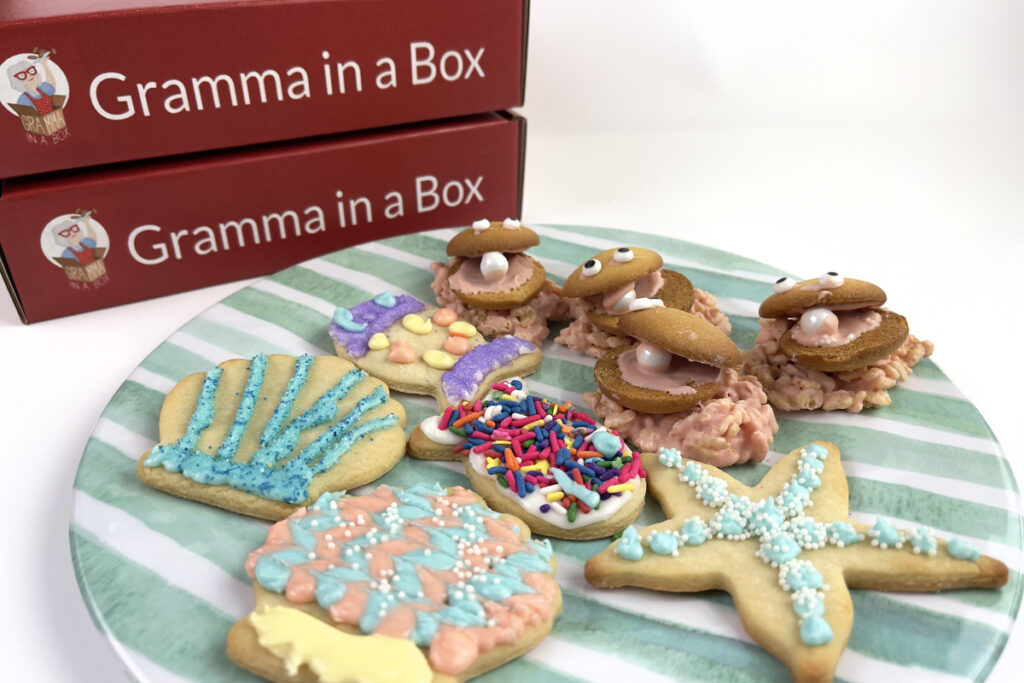 So what's the deal with Gramma in a Box? Well it was created by a grandmother that would make up similar boxes to ship to her grandkids so they can do the activity together when they skyped.
Each box contain almost everything you need to create up to 20 treats in each box. Boxes contain cookie or candy treats that are easy to do. "Gramma does all the work so you can have all the fun"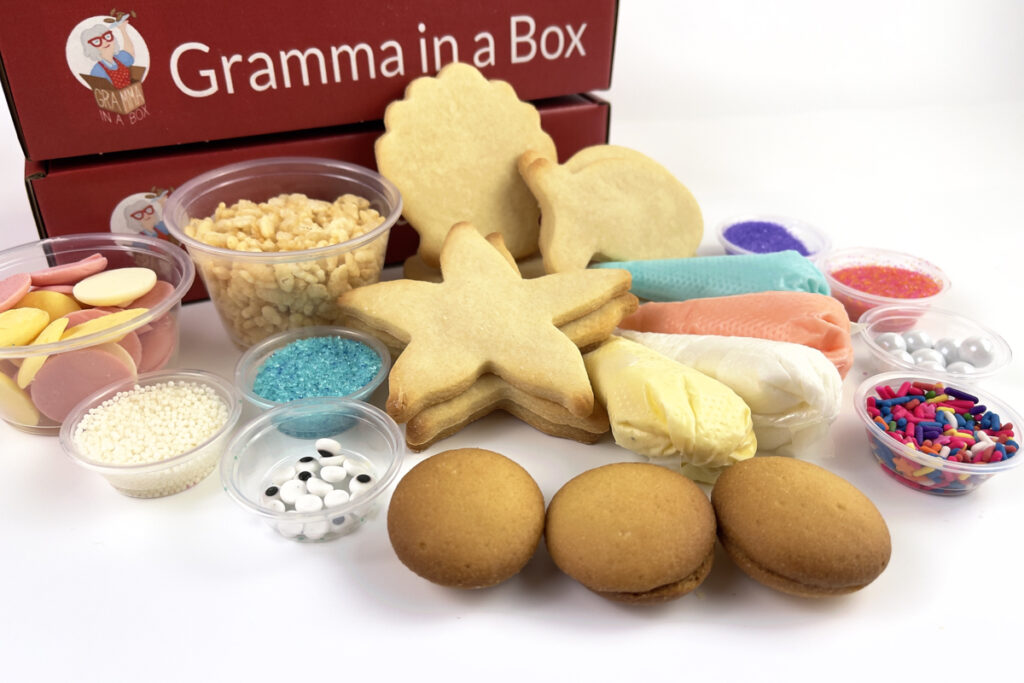 I ordered the August box to try it. It looks fun, easy, and tasty. There are also subscription for 3, 6, or 12 months if you like.
Gramma in a Box Subscribe Page
I can't wait to see what the holiday boxes look like. I plan on doing an unboxing video and a review post after I receive the August box. I'm trying to become active on Tiktok so I might do a video there too.
Have you tried Gramma in a Box yet? What did you think?
This post contains affiliate links. I will earn a small commission from sales made through my links.