I received the below mentioned product at no cost in order to complete an honest review. Any opinions expressed are my own.

This time of year in Pennsylvania, it's cold. When I say cold I mean last night windchill factors were -21 in my area.  Not really weather you want to encourage your kids to go out in play in.  As you might expect, they can get bored.  3 boys and a toddler in the house.  I try to have things on hand to keep their attention without using electronics.  I had a great experience with Dr. Cool's science kits in the past so when I was asked to review their Insect Excavation kit, I couldn't pass it up.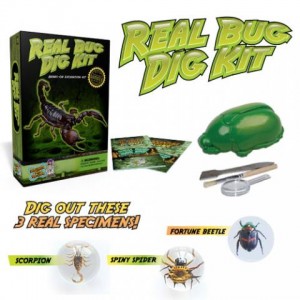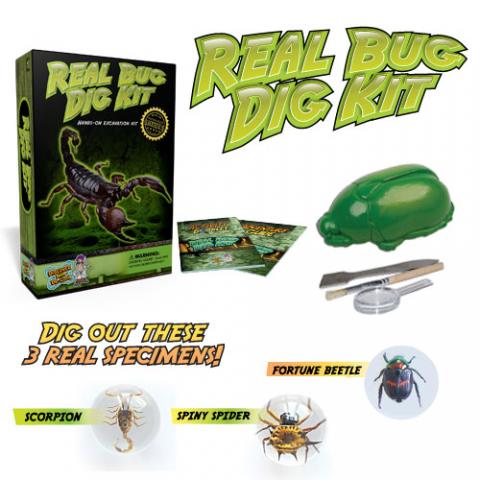 I love the Discover with Dr Cool kits because they come with just about everything you need, not too many parts, and have much to offer for many ages. The Real Bug Dig Kit includes a digging tool, brush, magnifying glass, an insect guide booklet full of interesting bug info, an activity booklets, and a big plaster beetle that your kids will chip into to find 3 real bugs encased in acrylic.  My boys bugged me for a few days after we received the kit. They couldn't wait to try it out.  My kids are aged 12, 11, 5, and 2 years.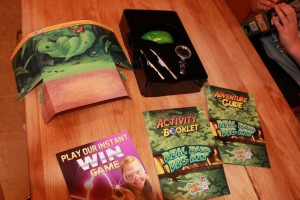 We cleared a spot on our island.  They recommend laying down newspaper which is a good idea.  There will be chips and some plaster dust all over your work surface but it's an easy clean up if you use newspaper. The kids each took turns chipping away at the plaster beetle.  They had so much fun with it.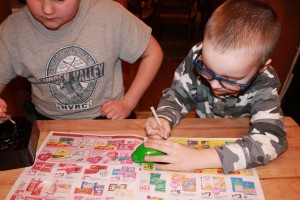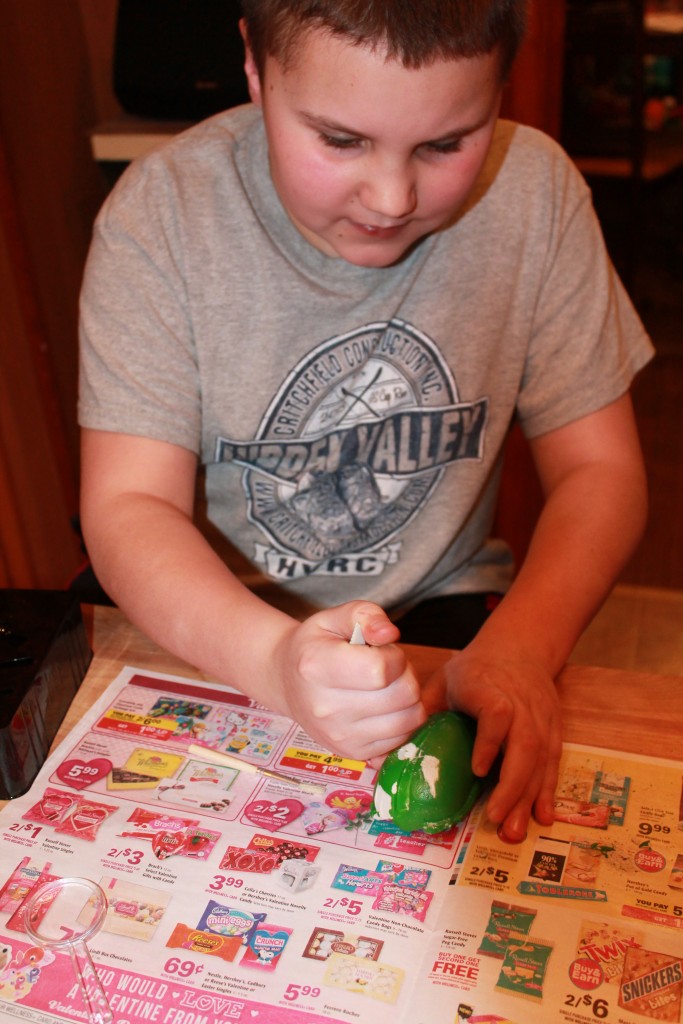 They were so excited to when they started uncovering a bug. I didn't tell them what bugs were included in the kit so there was an element of surprise when they pulled them out to see what they were.  We looked them up in the bug guide pamphlet.  The boys were genuinely interested in the information on each bug that was included.  There is even additional bug info on bugs not in the kit that my boys wanted to read about.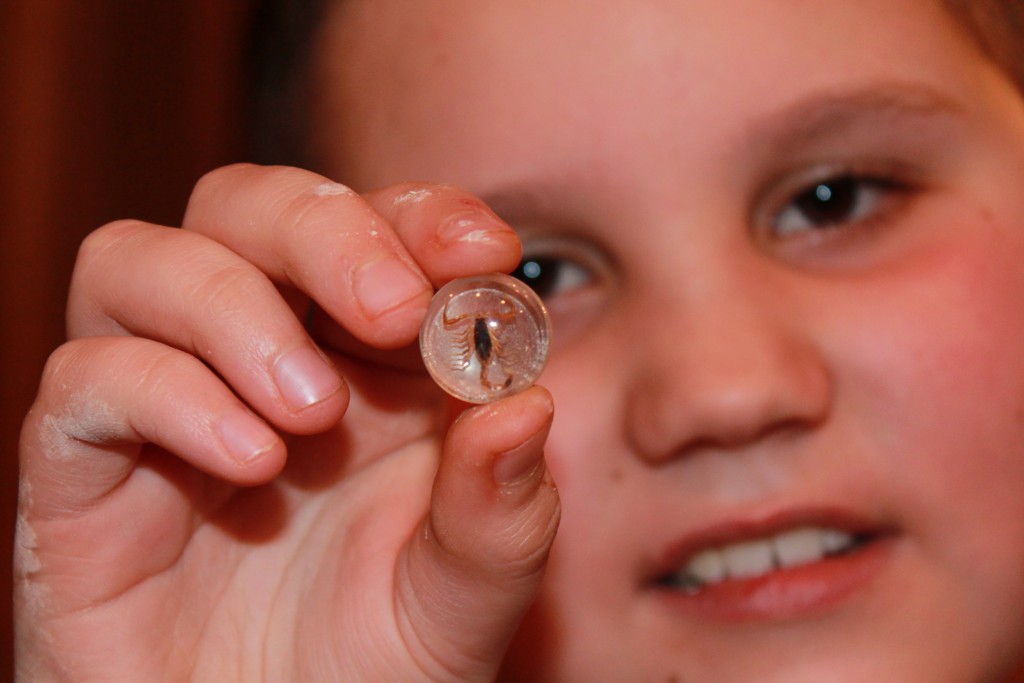 My youngest child is 2.  She stood by watching on a step stool and wanted to be included.  I gave her the brush that came with the kit and let her help my cleaning off the bugs we found.  She was happy to do it.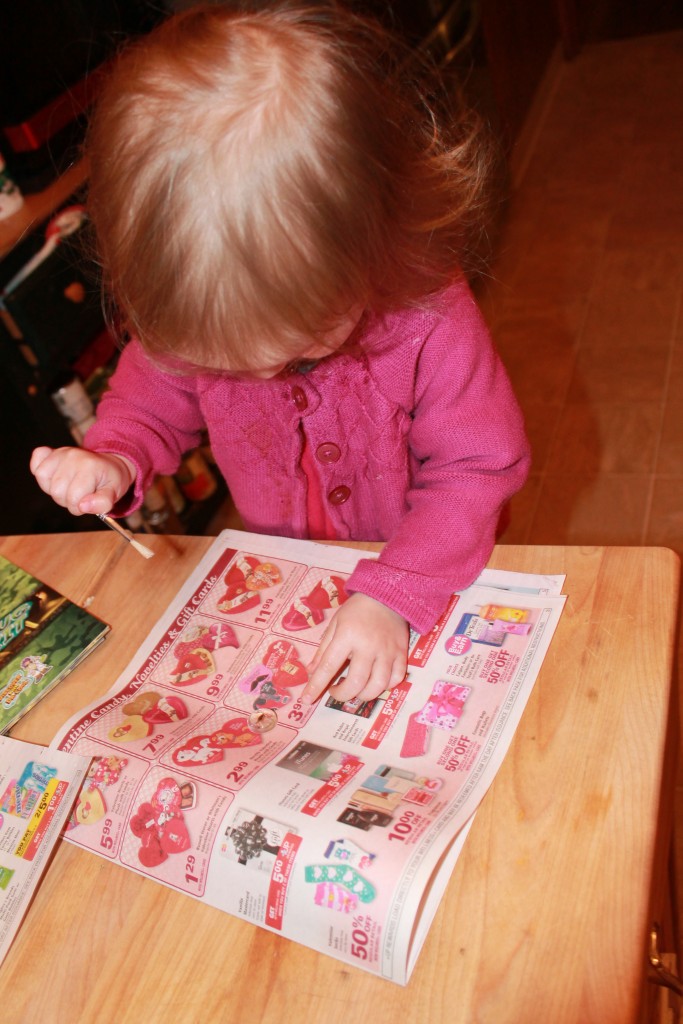 This kit took some time to do.  It's not something that they'll be done with in 5 minutes.  Even with all the kids taking turns it took us about 45 minutes to complete the kit.  My youngest son was enjoying chipping away at the plaster digging beetle even after all the bugs were discovered. This was a great kit.  Would make a fantastic gift too.  I know my kids have been engaged with both Dr Cool kits we've tried and I know they'd love to try even more.
You can also go check out my, Discover with Dr Cool Pan for Gold Kit review here.
You can see all the Discover with Dr Cool Science kits available on their website: discoverwithdrcool.com 
You can find Discover with Dr Cool on the following social media sites:
Twitter: @DiscoverDrCool
Facebook: facebook.com/pages/Discover-with-Dr-Cool/224760197591551