I received the below mentioned product at no cost in order to complete an honest review.  Any opinions expressed are my own.
I've been a fan of sleep sacks for years now.  Ever since I learned about about how much safer using something like a sleep sack is for baby rather than using a blanket, it's been my go-to way to keep my babies warm at night and during naps.  Even my older kids say "why don't they make them for us!" lol.
When Merino Kids asked me to try out one of their sleep sacks I was happy too. If I'm to be honest I never heard the brand before and was interested to see what they had to offer.  The first benefits of a Merino Kids sleep sack, that I noticed, is it's 100% organic and GOTS certified cotton. Yep, NO pesticides or chemicals used to make these sleep sacks.  They are an international award winning textile company from New Zealand.  It was started by a mom who was tired of seeing synthetic materials that are all over the market.
When it arrived in the mail in was packaged in a very nice see-through cotton sack.  I chose the Mulberry design for ages 2-4 years old since my daughter is 2 1/2.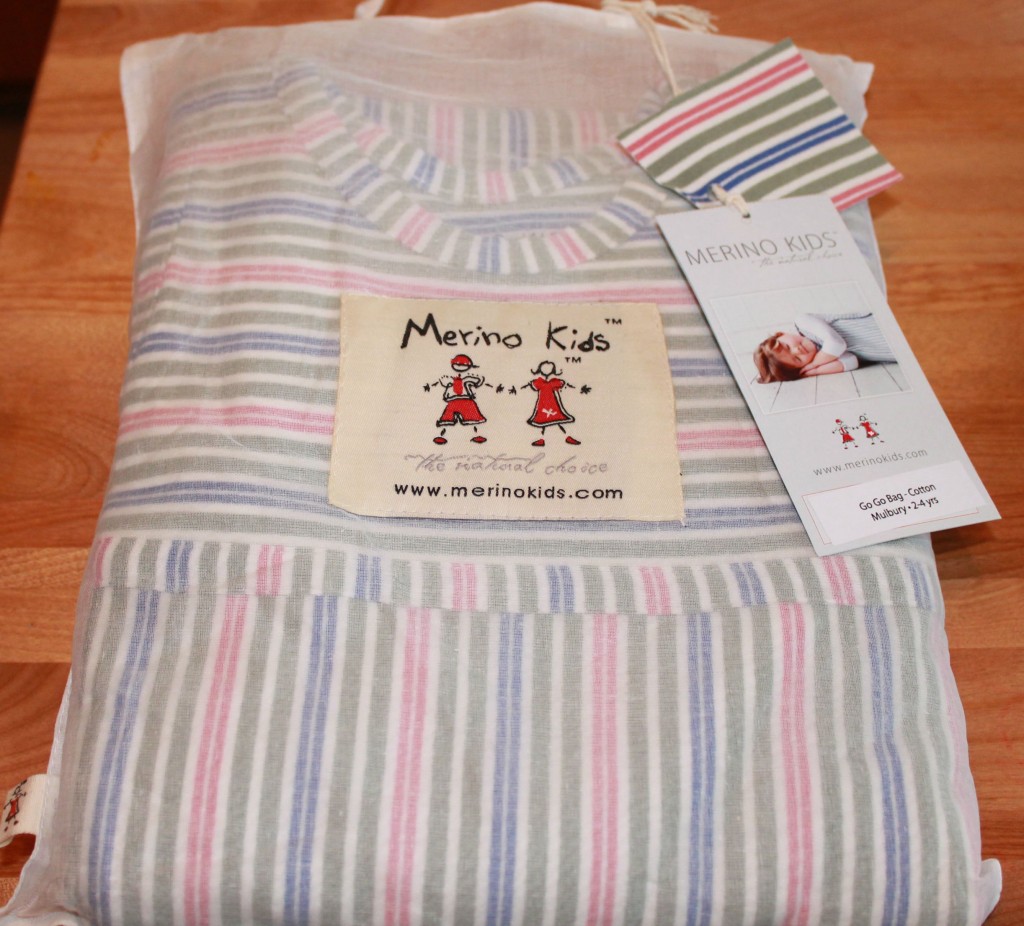 The organic cotton material is sooo soft.  I wanted to climb in it myself but, alas, I'm too big for it.  It's made thicker then other sleep sack brands I've tried. Being that my daughter is only 2.5 years old there is still plenty of room to grow.  We'll be able to use this sleep sack for a few years. That's another benefits to the Merino Kids brand sleep sacks.  Yea they're pricier but you'll be able to use it for 2 year or more depending on how fast your child grows.
Since she was on the younger end of the product size I was concerned it would be too loose for her and she'd be able to slip right out.  It actually fits very nice in the top part and has plenty of room by her feet to grow and more around in it.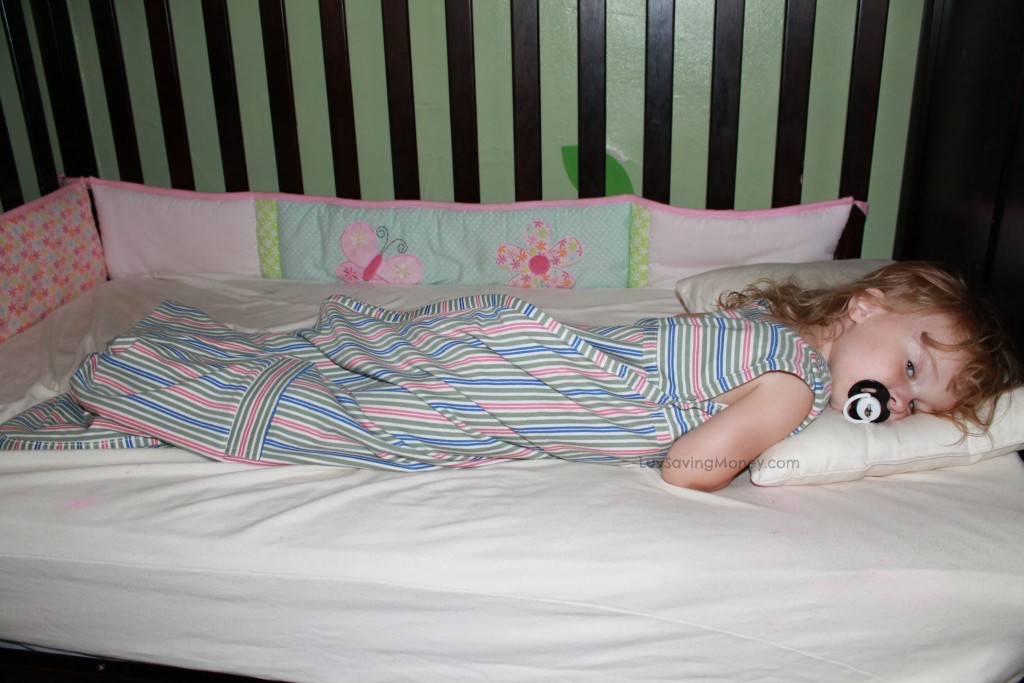 Another feature of the Merino Kids USA sleep sack is that there is a built in area for seat belts.  If they fall asleep and you need to get them into their car seat, no worries.  You don't have to take the sleep sack off and wake your little one.  You can still use the car seat belts with this on.
The quality of this sleep sack is some of the best I've personally seen.  I've put it through the wash a few times and it still looks like new.
You can find Merino Kids sleep sack on their website: MerinoKidsUSA.com (definitely check out all the 100% organic product they offer) and Merino Kids on Amazon