I received the below mentioned product at no cost in order to complete an honest review. Any opinions expressed are my own. This post also contains affiliate links. Regardless I only post legitimate offers from trusted sites. 
What kids doesn't love a playhouse?  The problem with the big plastic or wood playhouses is either you put them outside and can't use them in bad weather or you put them inside and have them take up a lot of space.
The Click n' Play Knight Castle Play Tent
 is up and ready in about 10 minutes, when the kids are done collapse it and put it in this carrying case.  Stick it in a closet, under the bud, or in a toy chest until the next time they're ready to play.  My 2.5 year old daughter and 6 yr old son are having a blast with this.  It's perfect size for her.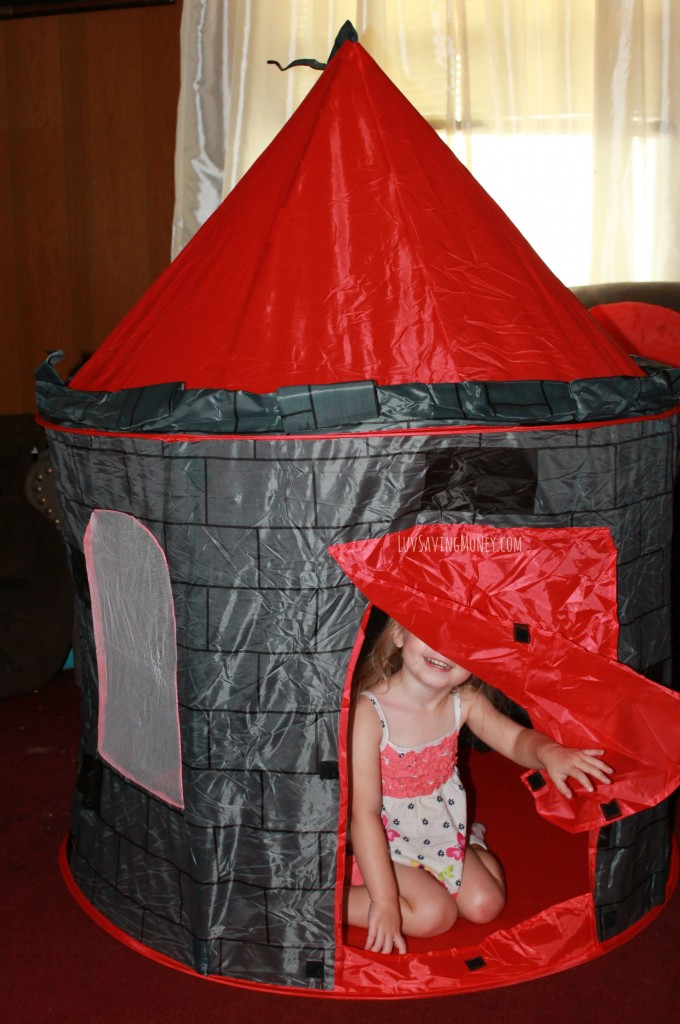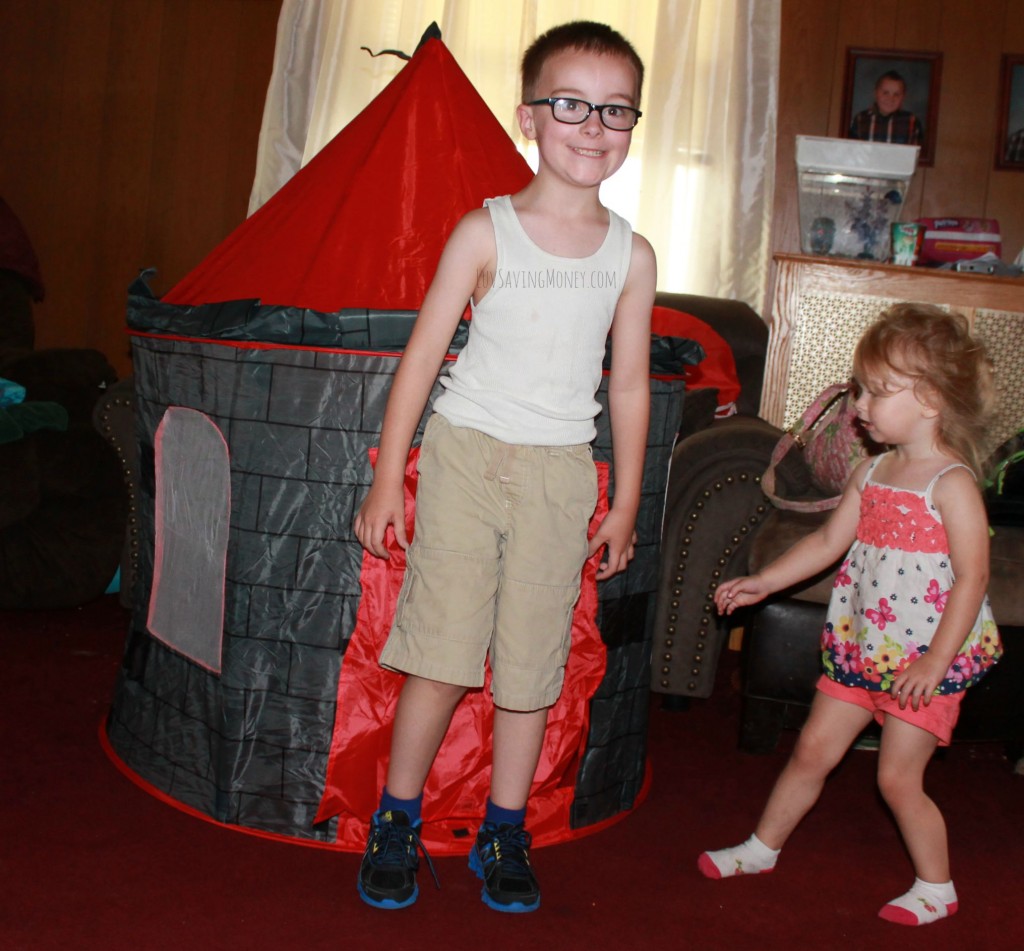 My 6 year old son is about 4 foot tall. You can see from the picture he's just as tall as the tent, maybe an inch taller.  He can't stand up in the tent but he was able to crawl in and sit in the tent comfortably.  They actually wanted to eat their lunch in the tent together so I let them.
The diameter of the tent is 40 inches.  This is not a huge tent so it's a better choice if you don't have a lot of space.  I loved watching my kids play and pretend using this tent.  A great piece for imaginative play.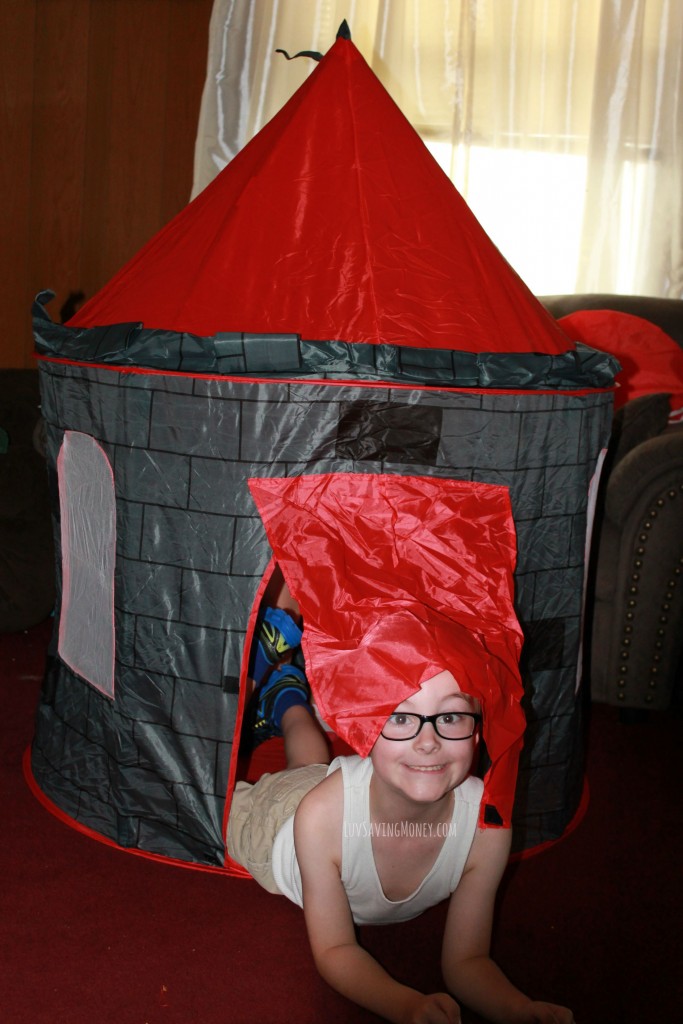 The set up…the set up…If I'm to be honest I thought it would just pop right up when I pulled it out of the carrying case.  This is not the case.  There are about 5 tent poles that you position inside. There are braided nylon pockets that the bottom of the poles sit in, then there is a velcro strap you loop around the poles where the walls meet the roof inside.  Then you tuck the top of the poles into little pockets that meet at the point of the roof. The good news is that the pieces are have three segments that are connected internally by a string so you can take it apart to bend and move where you need but you won't lose any of the segments.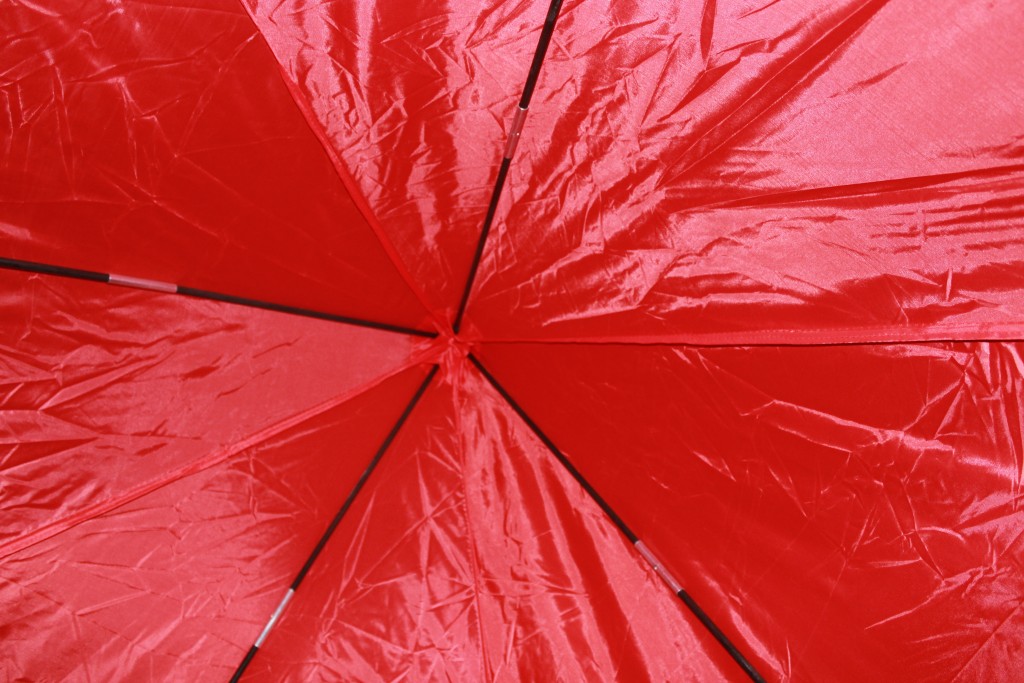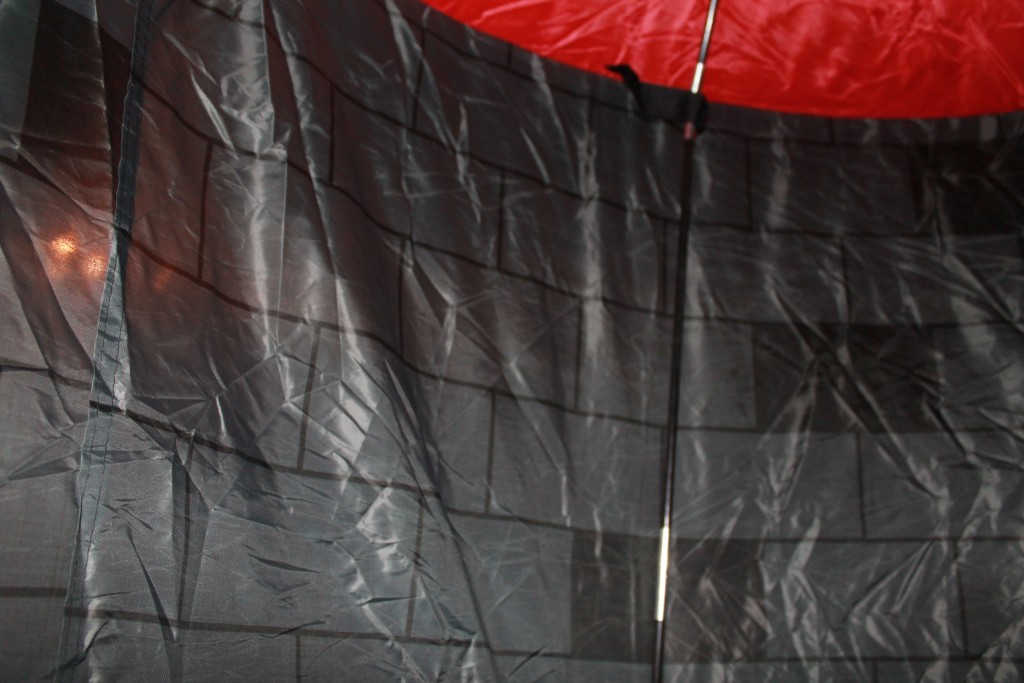 Now this is not the most rugged of tents.  It was awesome for some indoor play time.  It would not be a tent you'd want to sleep outside in the back yard with.  Also my 2 year old undid the velcro a couple times so a pole pole would come away from the wall a couple times but it's a quick easy fix.  Even my 6 year old could do it.
It's only $19.99 on Amazon and free shipping if you have Amazon Prime
. For $20 I'd say if you're thinking about it, go for it.  My kids have been having a blast with it.