If you're looking for deals on shoes you've come to the right place.  Right now Famous Footwear has their famous buy one get one 1/2 off sale.  PLUS an addition 15% off with code: STARTFRESH (exp 8/29/18)
If you go through TopCashBack to shop Famous Footwear you'll also earn 4% cash back on your purchase.
If you also happen to have a Famous Footwear rewards card (free) you'll earn points on your purchase as well.  I was able to cash in my points for a $10 reward card and save even more on my purchase. I needed a new pair of athletic shoes. I ended up getting myself 2 pair.  With combining the bogo sale, 15% off, free shipping, and my Famous Footwear rewards I got myself a pair of Nike athletic shoe and a pair of Dr Scholls walking shoes for $47 shipped! Plus I'm getting 4% cash back!
Here's a picture of the shoes I ordered BEFORE the discounts: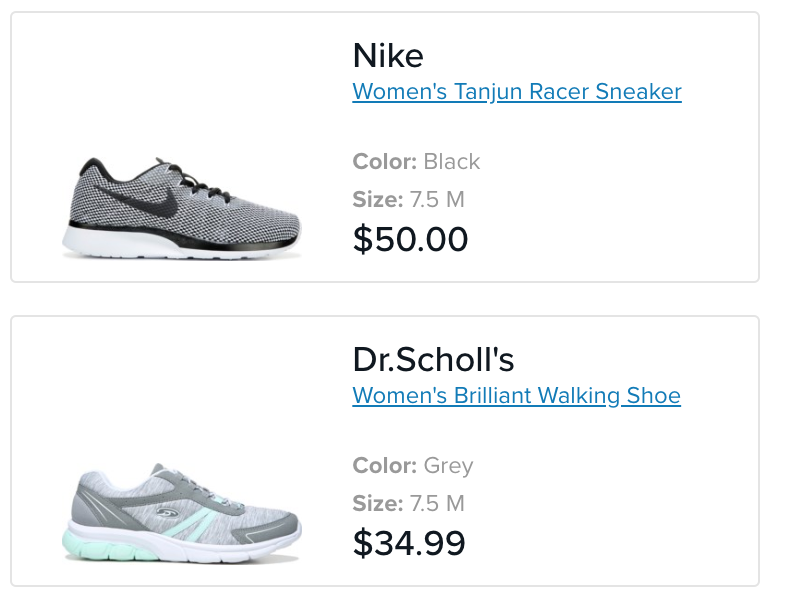 Price adjustments after discounts: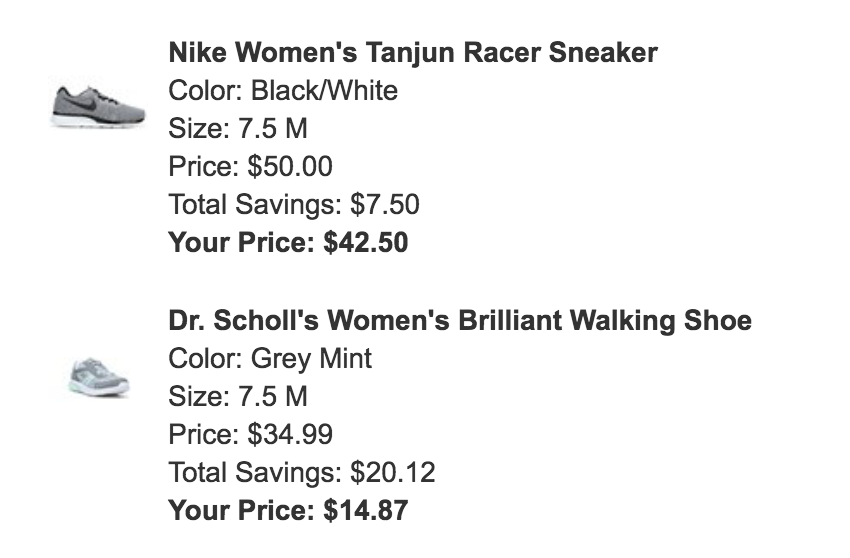 Total after BOGO, 15% coupon, $10 in rewards cashed in, free ship: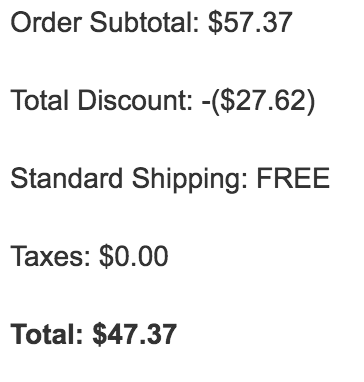 Don't miss this deal. To get the most bang for your buck start at TopCashBack Famous Footwear and click the "Get Cashback Now" button to go to the site and track your cash back!