I work in a hospital in small city. It's not a particularly dangerous city. But areas very near to wear employees have to park are known to have their share of problems. I was driving to work one day and saw a SWAT team outside of a run down apartment building. That was about half a mile from where I park.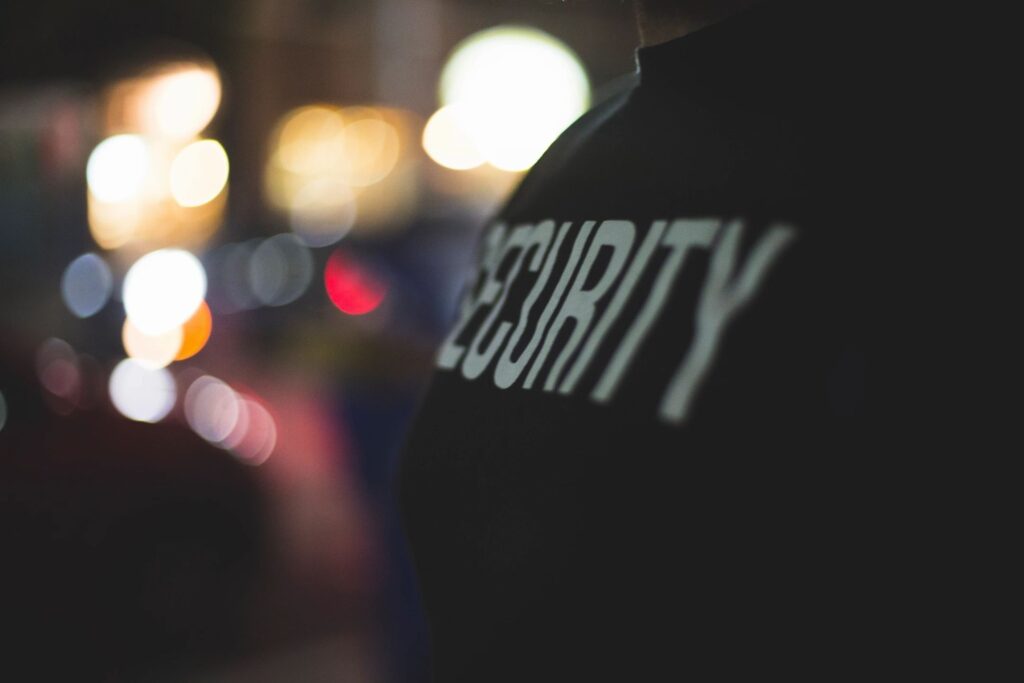 The hospital provides shuttle service from the parking lots during the day because parking is anywhere from 1 -3 blocks away depending on which lot you park in. Obviously the closer ones fill up first. But shuttle service is not available after 6 pm. And let's face it, hospitals don't close at 6 pm and there's staff coming in at all hours.
I often choose to walk up to work to help get my steps in. Plus I tend to walk faster than the shuttle can get me there because of the stops and route it has to take. One day though, I was walking under the railroad trestle and a man jumped down from the trestle right in front of me. I'm not even afraid to admit that he scared the daylights out of me. He started laughing and rather mockingly said "Did I scare you?" and walked away laughing. Not long after I found out that that railroad trestle is a popular place for the homeless population to travel and hang out.
I had my phone in my purse. I have a tendency to put my hand to my heart when startled. I realize had he not just walked away and would have tried to take my purse or worse that I would not have had access to my phone. That's where Invisawear comes into play.
Invisawear is a discreet safety device disguised as jewelry. With options that include: necklaces, bracelets, key chains, and scrunchies. I think the scrunchy idea is great for everyday wear, outdoor running, walking, biking, or going to the gym. I personally love the necklaces because I feel like my reflex reaction to cover my heart would be easy and unassuming access to my necklace if I was in trouble.
You device/jewelry is able to notify pre-selected people of your choice of your location even if you're not sure where you are. It also has the optional feature to contact 911. You can also choose to have it share personal information for 911 dispatchers so they can better help you.
Right now Invisawear is having a Valentine Sale:
Get 20% off plus 2 Day Free Shipping
I'm excited to have the chance to review a piece of Invisawear jewelry. I'm choosing the necklace. I'm planning on doing an unboxing and review post so watch for that on my social media channels. I can think of so many occasions it would be a blessing to have piece of mind like this. Girls nights, 2nd and 3rd shift workers, travel (especially alone), home health workers, subway travel, runners and joggers, any place you're not familiar with or has a less-than-positive reputation, etc. This would make an amazing gift that definitely shows you care. This post does contain affiliate links. I will earn a small commission from sales made through my links.