I'm all about a legit app that helps me earn some extra money. If there are other benefits to it, I'm definitely interested. A friend of mine posted on facebook about the OnMyWay app. But was it legit?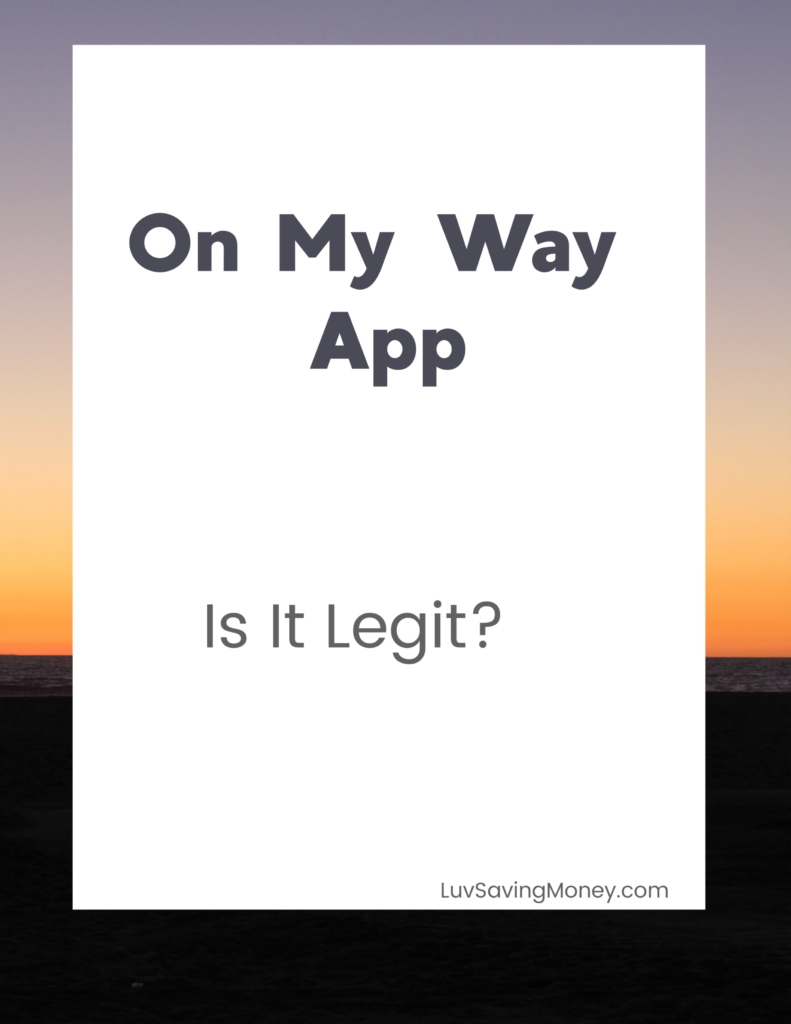 The site says it pays you 5 cents for every mile you drive without texting. Refer someone and earn 2 cents for every mile your referral drives without texting. When you sign up you immediately get $10 deposited into your account.
It didn't require a lot of personal information to set up the account and it was pretty quick to set up. I was surprised when it seemed to track my driving miles fairly accurately.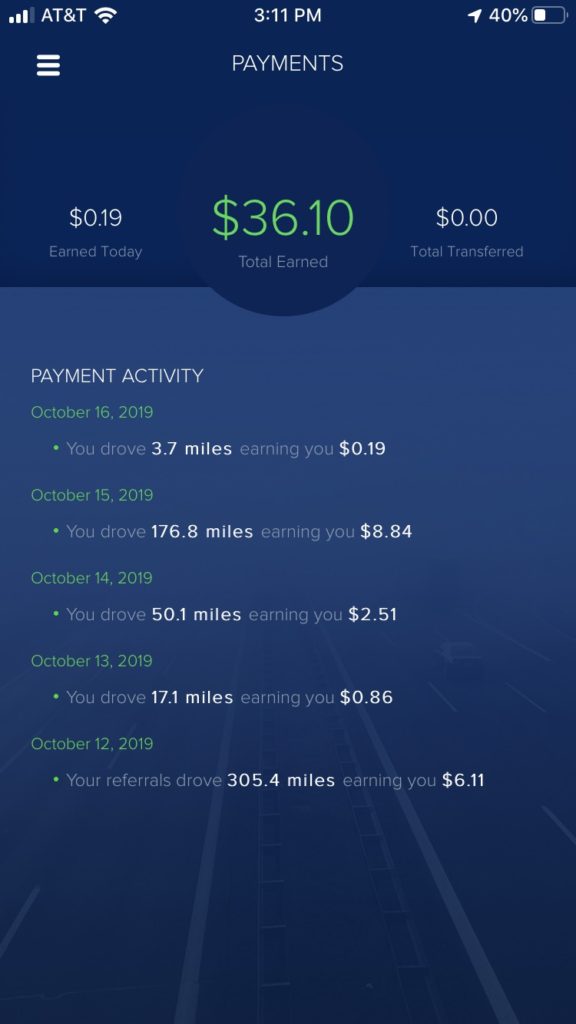 I noticed that the cents were adding up pretty quickly and within a week I had over $20 in my account (counting the $10 starting deposit) That's when I started to really question if this was for real. So I started looking through the OnMyWay app FAQs on how to get paid. You can input your paypal email or Venmo to received payments (no passwords) but it didn't seem like I could just simply cash out the "money" I earned. After reading through the FAQ it seems I had to complete what they call "marathon deals" These are long term deals. There's a $250 one that required 250 referrals. Then there was a $1000 one that required you to earn $10,000 in mile money/referrals and make at least 10 purchases. See the app also works like a cash back site. And the mileage money earned almost sounded more like "points" to me than actual cash.
I was a little disheartened by this but I also read that they were going to add short term marathon deals the next month. Surprisingly within a week the short term deals appeared with much more reasonable cash outs like $10, $50, etc. The catch on this one? There seems to be a limited number of rewards at a time. It seemed there were a lot of people able to cash in on the short term deals so that made made me feel better about it. You can see an example of one of the marathon deals in the screen shot below.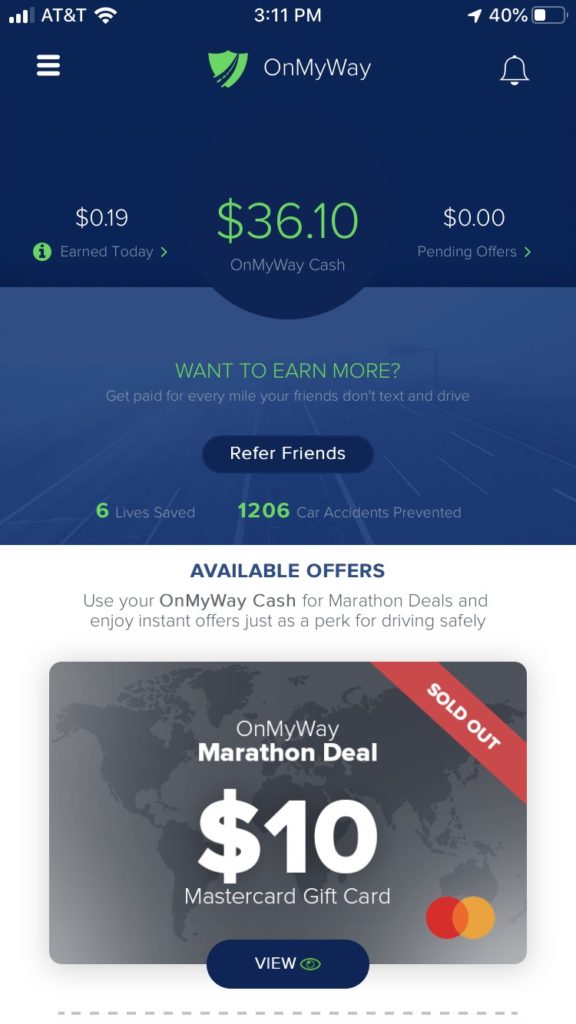 So in the end, I think it is legit I just feel they could do a better job communicating exactly how the rewards and app works. I think it's a little misleading at face value.
I do think this could a nice incentive for teens to drive without texting with the knowledge there could be an earned reward for it. I think it would be a nice compliment for Uber or Lyft drivers to have the potential to earn a little extra on their fares or maybe even taxi drivers. So I will continue using the app. The app is free other than any cash back purchases you may want to make through the app but they're not required.
If you're interested in the On My Way app you can use my referral link and get $10 in your account just for signing up.