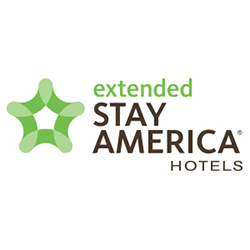 When searching for family friendly, pet friendly, affordable accommodations for a trip or vacation it seems like it can be a lot to ask for. We're a family of 6. Most hotels can't accommodate all 6 of us so we'd have to book 2 rooms at least. I feel like often time we have to give up amenities just to keep the cost down. In the end it really doesn't help anyway because most hotel rooms don't have a way to cook in the room other than a microwave if you're lucky. Which runs into money eating out for all the meals with a family of 6. If you can find a room with decent amenities to accomodate a family then asking if you can take Fido or mittens along too, you may as well forget it. Then you have to look at hiring a pet sitter or boarding your pet which…again…runs into more money.
There is one place though that will save you all the hassles while being surprisingly affordable. Extended Stay America.
With Extended Stay America you can enjoy the benefits that you'd expect to find in a hotel like housekeeping services, clean rooms, convenient locations, and wifi, mixed with things you'd expect to see more in a condo or vacation rental like: a kitchen with a refrigerator, microwave, and stove top, on-site guest laundry.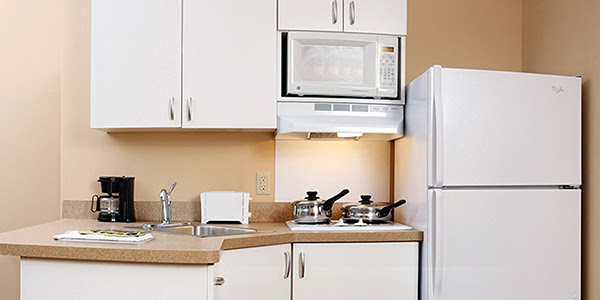 Think of the money you'd save not having to eat all your meals out. Oh speaking of which, many Extended Stay America locations also offer FREE grab-and-go breakfast so there's one of your meals taken care of already!
There are flat screen tv's in all rooms so after a long day of having fun and exploring you can relax with your favorite show before bed or catch the news to plan your next day's adventures.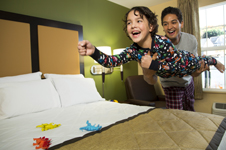 While you're relaxing you'll notice the upgraded bedding with extra pillows to help ensure a good night sleep. So comfortable you might forget you're not at home especially when Fido is whining to be taken outside. Which brings me to another point.
Extended Stay America knows a vacation just isn't a vacation if you fur babies aren't with you. Or if your staying temporarily until your new home is ready. That's why Extended Stay America allows up to 2 pets per room at just $25 extra per pet to stay for cleaning service. Even at that, still a lot cheaper than boarding your pet.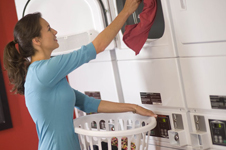 With so many locations you can find one close to your destination. I saw there is one in Wilmington, NC. We keep thinking about visiting Wilmington again to check out the beaches. I'd love to go back to the plantation house in Wilmington again. They offer blacksmithing classes that my husband is interested in.
Rooms start at just $65 per night! Honestly I just did a search for June for the Wilmington area and was surprised to see there are still several room choices available and the most expensive one I saw was $114/night but that will all the bells and whistles of daily full service housekeeping and a sleeper sofa in addition to the 2 beds in the room.
Check out Extended Stay America for your upcoming vacation or business trip and book here: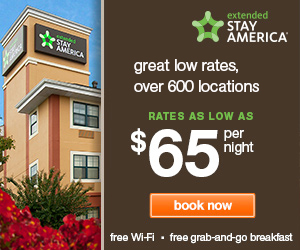 This post does contain affiliate links. I will get a small commission from sales made through my links. Any opinions expressed are my own.