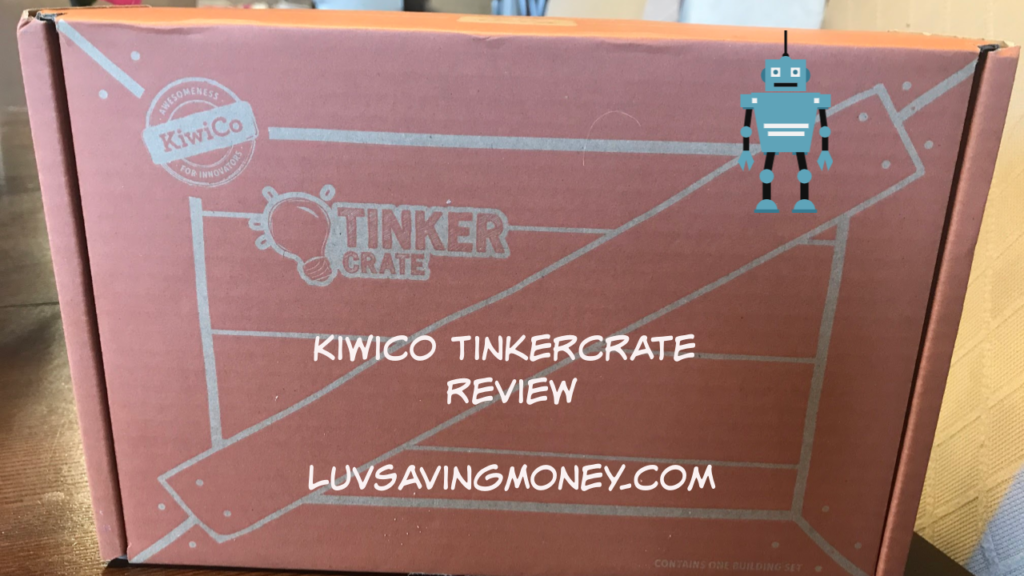 KiwiCo has been around for a while. I remember subscribing to Kiwicrate when my oldest boys were pretty young. They were great to do on rainy or cold days. It was also a nice option to have when we had unplug time. I am not the mom that comes up with all these creative ideas. I'm the mom that searches Pinterest for ideas with materials I have.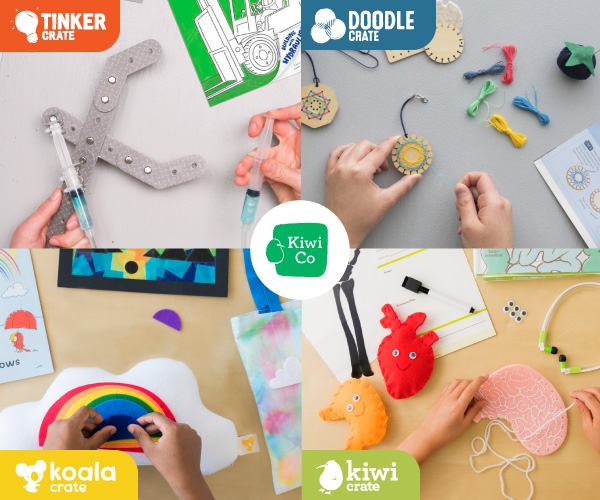 KiwiCo subscription boxes come with the instructions and materials you need for each project. KiwiCo has grown quite a bit and has so much to offer now. When I got it for my older boys it was just craft. Craft boxes are still available but so are: Atlas Crates for Geography and Culture, Eureka Crates for Engineering and Design, Koala Crates for Play and Learn, Tinker Crates for Science and Engineering and more.
I let my youngest son (10 yrs old) handle this review. He chose the Tinker Crate for ages 9 – 16+. He was so excited when it came in, he couldn't wait to get cracking on it. This particular box gave him the opportunity to build a moving robot!
He started taking everything out of his KiwiCo Tinkercrate methodically. Once he found the directions he started there (I knew he was smart). He sorted through and found each pack of pieces and spread them out on the table. Once he was sure everything was there he begun his project.
He worked so diligently putting his robot together. He carefully punched out pieces, connected wires, realized when he made a mistake and fixed it. It was enjoyable watching him work.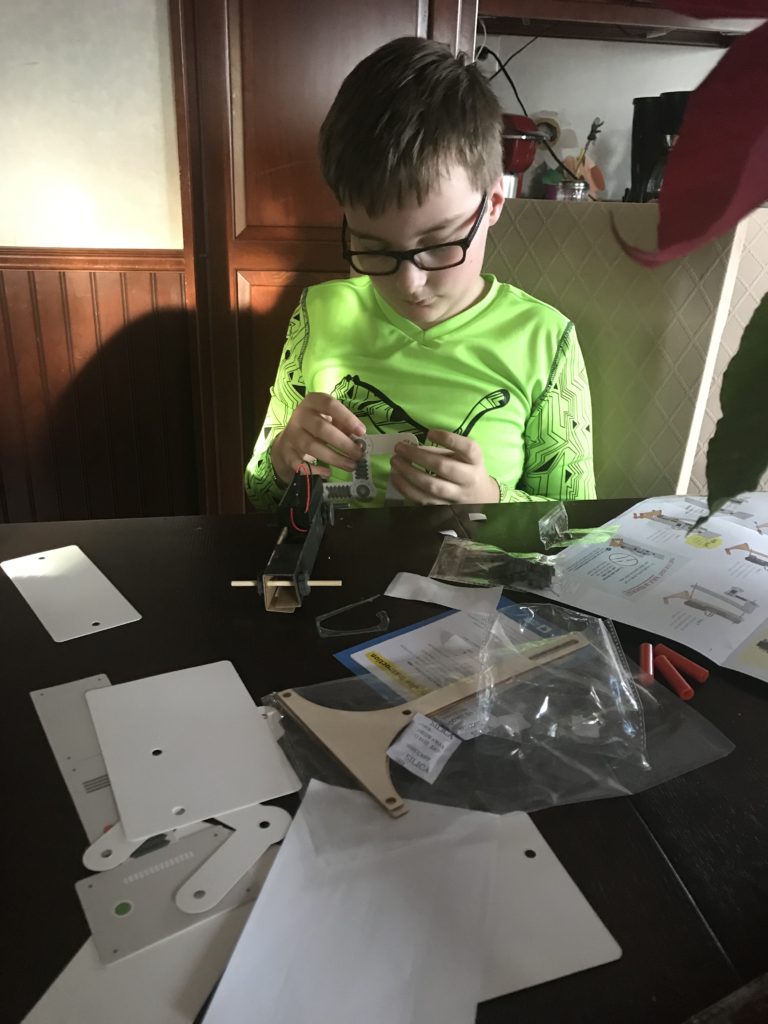 What I liked about it is it seemed to take just the right amount of time. It was challenging enough that he had to figure out how the parts went. But it was not above his level that he was getting frustrated. I waited for him to ask me for help but he didn't. There was one part where he wasn't sure about something. Instead of telling him how to fix it I asked him a question "Do you think you have that facing the right direction?" It was then that he realized he didn't and was able to correct it.
I know I talked a lot about my thoughts here so I want to share some of my son's thoughts. He told me he really liked the Tinker Crate and said "I wouldn't mind subscribing to that". I asked him "So you must have liked it then huh?" He said "yep!" He was so proud of his creation that he made by himself.
There are KiwiCo crates available for all ages and interests. There's a box for 0 – 24 months called Panda Crate all about Explore and Discover. They go all the way up to Eureka Crate for Engineering and Design and Maker Crate for Art & Design for ages 14 – 104 so yea mom and dad, you could even get one. I love the variety and the quality of the projects. Choosing an age appropriate crate is the key. Some age levels have multiple interests to choose from.
I received a promotional sample to complete this review. Any opinions expressed are my own. This post does contain affiliate links. I will earn a commission from transactions are completed through my links.