When we toured our house, we were given the tour by the actual owners. They were selling their house themselves. We love 90% of the house. We went up to the FROG (family room over garage) and it was huge. There was also another bedroom attached to the family room. Then we noticed "the door"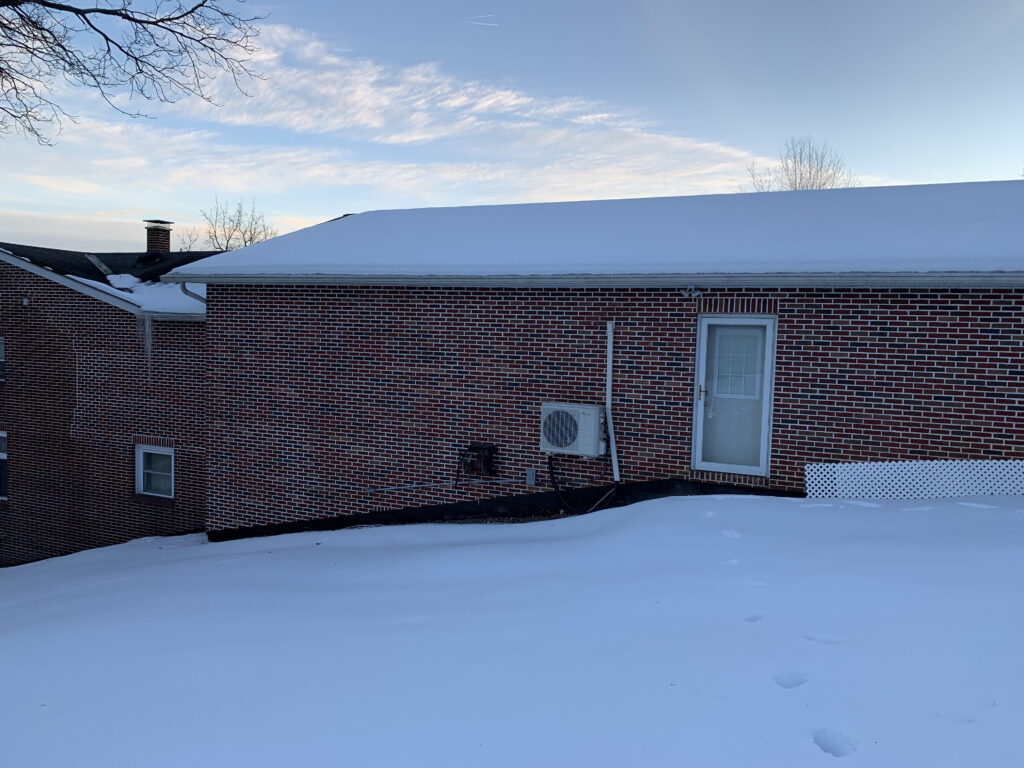 There's an exterior door in the family room. We realized it doesn't really go anyway. It faces a neighboring house that I like to call "the bad juju house" because the owners told us 3 people have died in that house next door. It's been abandoned since the last owner's, untimely death.
We can see straight to the bad juju house. There was absolutely nothing out there. Except an overgrown staghorn sumac tree grove. Which, by the way, if anyone has a good way to get rid of sumac trees, like a lot of them, please let me know. They keep sprouting up and spreading like weeds! But literally nothing else. No deck, no sidewalk, no garden, no play area. To be fair, it's on a hill so it's gonna take some serious leveling.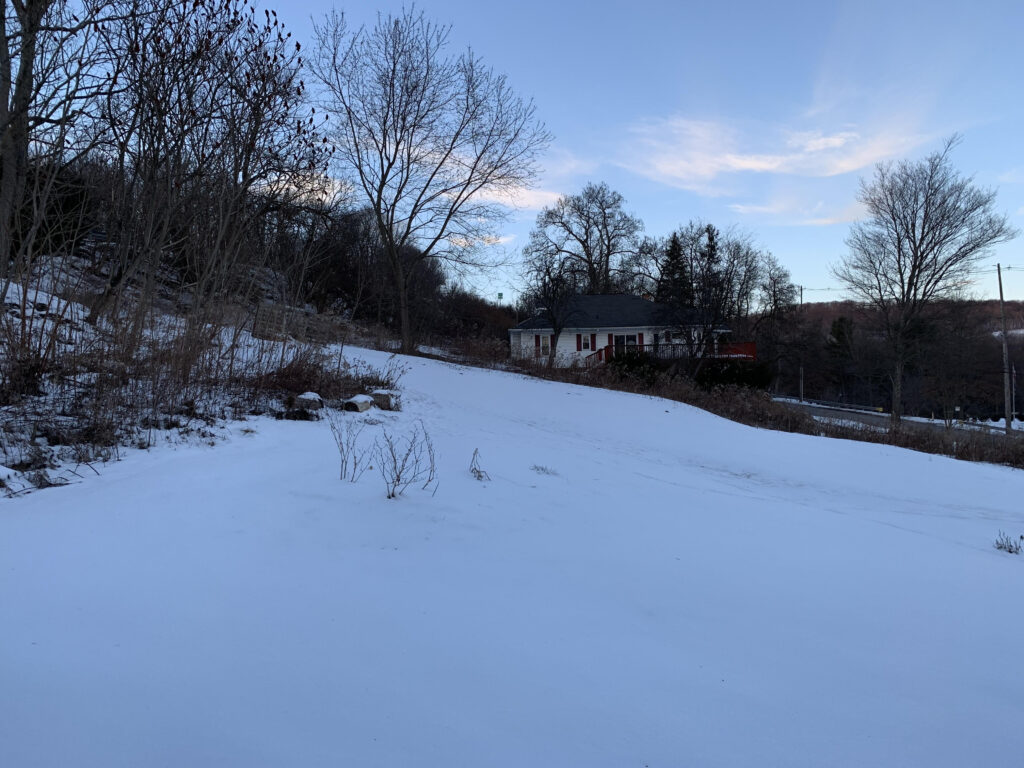 What I'm thinking is putting up some privacy hedges along the property line so we don't have to stare at the bad juju house. We're talking about putting in a deck. We want a fairly big deck that we can have cookouts or parties on. We also want to put a hot tub out there eventually. Oddly this entire side of the house, which is a pretty broad side, has no outdoor electric outlets or water outlets. We finally installed a water spout last summer because I put a vegetable garden out there. We were actually carrying buckets and watering cans of water up to the garden via either the front door and climbing the hill or carrying them through the house to the FROG and out the door to nowhere to water the garden. Severa trips! It was too much!
Here's the things we're not sure about.
Do you go regular deck lumber or do we use that fake lumber stuff? I don't even know what it's called.
The area get a lot of sun (hence the vegetable garden). Do we do an awning for a big deck, pergola, or build an actual porch-style roof? I kinda like the idea of the pergola for the look and to not block out the sun completely. I also think they're versatile in that it's easy to grow vines, string lights, or hand decorations on.
What would look nice for privacy to block out the bad juju house? Do we do shrubs or privacy fence? Other ideas?
Can we put the hot tub on the deck or is it smarter to do a step-down area onto a concrete patio to prevent water damage?
I'd love to hear your ideas. When we decide to pull the trigger on this project we want to do it right. I'm open for any other suggestions you have. And, again please, if you know how to get rid of spreading sumac trees I'd love to hear that too.
This post is sponsored by Diamond Bloggers. Any opinions expressed are my own.