Riteaid has Tugaboos diapers and training pants on sale for $6.99 (excludes big packs) with your Plenti Card.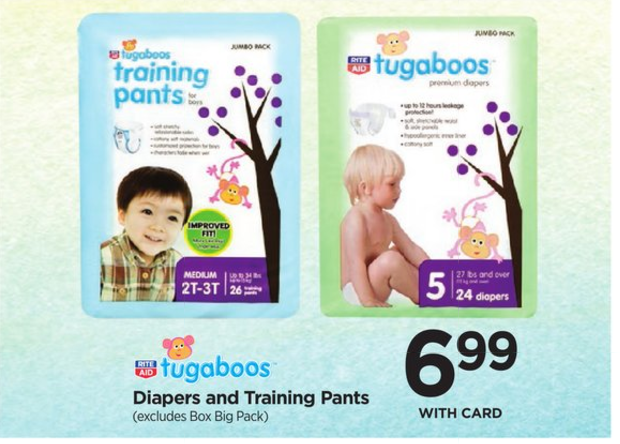 But there is a Load2Card coupon for $3 off any size pack of Tugaboos. if you got this RiteAid mailer this month there is also a coupon to get 300 Plenti points when you buy one pack of Tugaboos.
To recap Tugaboos are $3.99 oop with load2card coupon and Plenti card this week. Plus get 300 Plenti Points if you got this months RiteAid mailer!