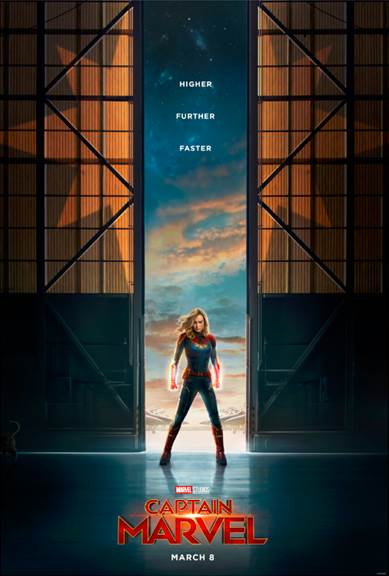 You guys I'm so excited about this!  Captain Marvel and Wonder Woman are my favorite super heroes.  I thoroughly enjoyed Wonder Woman. I just love it when they get super hero movies right especially with the female super heroes.  I'm loving the released pictures and trailer.  She's not your typical rail thin comically proportioned female super hero and for once she's not running around in a barely there outfit! She's a strong kick butt super hero and I can't wait to see this movie!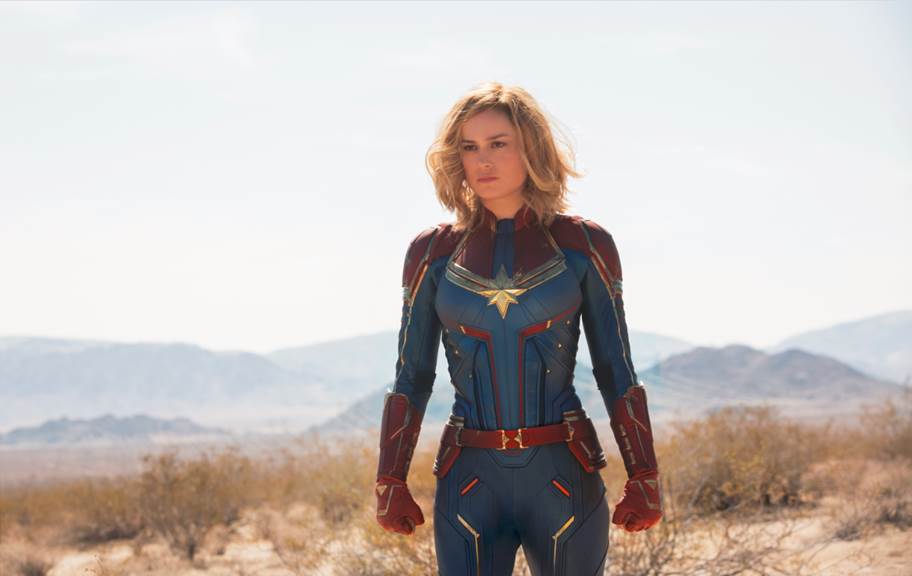 Set in the 1990s, Marvel Studios' CAPTAIN MARVEL is an all-new adventure from a previously unseen period in the history of the Marvel Cinematic Universe that follows the journey of Carol Danvers as she becomes one of the universe's most powerful heroes. While a galactic war between two alien races reaches Earth, Danvers finds herself and a small cadre of allies at the center of the maelstrom. The film stars Brie Larson, Samuel L. Jackson, Ben Mendelsohn, Djimon Hounsou, Lee Pace, Lashana Lynch, Gemma Chan, Rune Temte, Algenis Perez Soto, Mckenna Grace, with Annette Bening, with Clark Gregg, and Jude Law. Marvel Studios' CAPTAIN MARVEL is produced by Kevin Feige and directed by Anna Boden and Ryan Fleck. Louis D'Esposito, Victoria Alonso, Jonathan Schwartz, Patricia Whitcher and Stan Lee are the executive producers.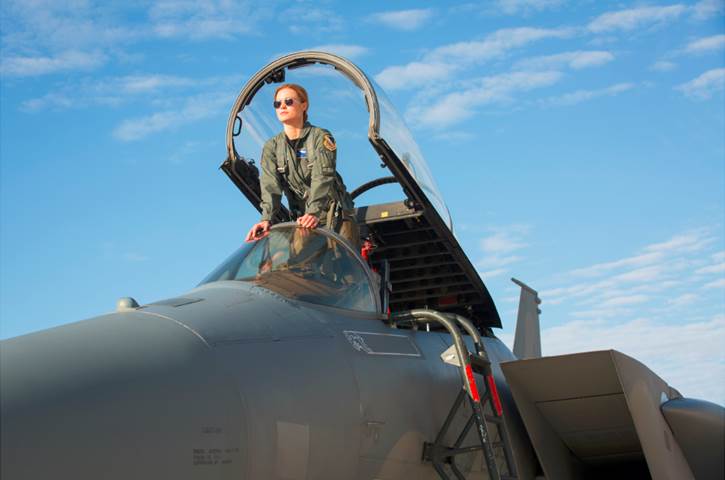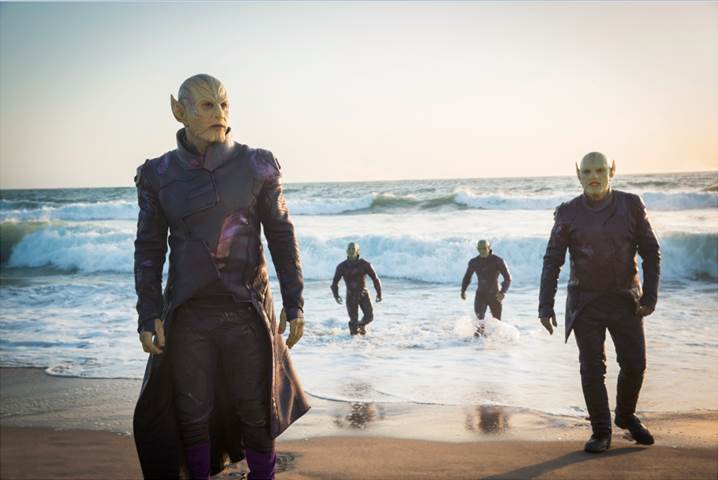 Now without further delay, I have the FIRST Captain Marvel movie trailer right here!
So what are your thoughts?  I'm pretty excited. Captain Marvel is pretty powerful.  The trailer is intriguing without giving too much away.  Ironically this movie's release date is on my wedding anniversary. Oh honey, I have our anniversary date planned!