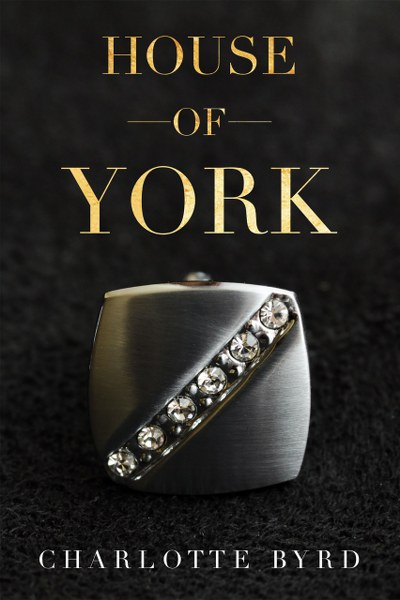 House of York
Genre: NA Dark Contemporary Romance


The world is mine… then she breaks everything.
Power, control and lust is the only life I know.
Everly is everything I am not: nice, kind, normal.
I don't deserve her, but I have to have
her.
I'm a moth. She's my flame.
This place is dangerous and unforgiving and
she doesn't belong here.
But she
doesn't trust me. Why would she?
What happens when she becomes a captive and the power I thought I had
isn't enough?
What happens when they try to rip us apart?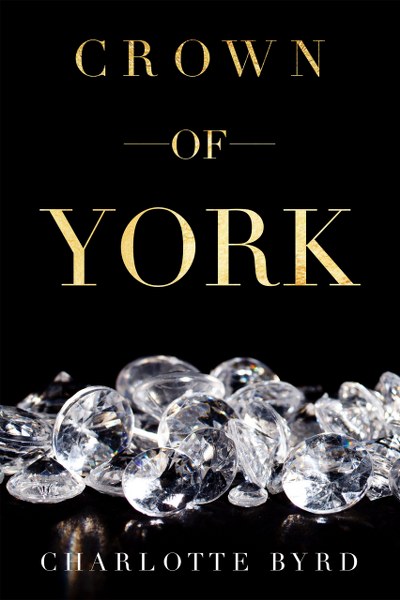 Crown of York

He used
to be my only hope. Easton Bay:

a man who's as ruthless as he's gorgeous and as tender as he is
cruel.
His every touch sends shivers down my spine. I crave him.
He saved me once, but will he do it again?
He's a mystery. An enigma. A suspense.
There's a darkness inside of him.

It scares me to my very core.
Yet, I pull closer with each breath.

I am an addict and he is my drug.
What happens when it's not enough?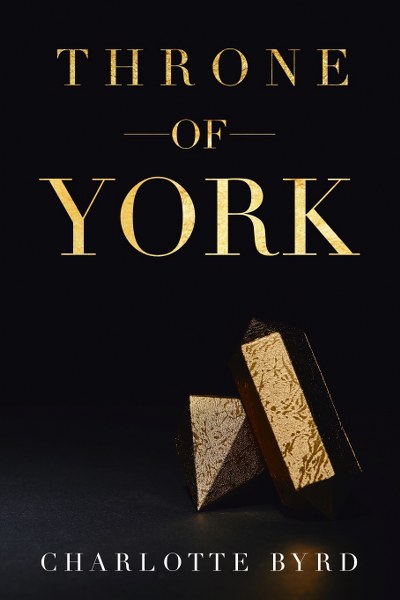 Throne of York

I don't know
who to believe, but I know that this place is full of
lies secrets.
Easton Bay has risked everything to protect me,
but that doesn't mean that
he did not do what they say he did.
I am in love with him.
I
am supposed to be his wife, but this changes everything.
The King has turned on him. I'm Easton's only hope. But it's only a
matter of time before they turns on me, too.
Is my fate is sealed?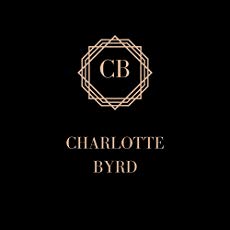 Charlotte Byrd is the bestselling author of many contemporary romance
novels.
She lives in Southern California with her husband, son, and a crazy
toy Australian Shepherd. She loves books, hot weather and crystal
blue waters.

House of York
They are not supposed to be here. They are innocent and polite and sweet. Some of them
may even be kind.
They think that they are here of their own free will.
They think that it's a game.
They think that everything is going to be okay.
I know the truth.
They are not here by accident. They were all carefully chosen.
Selected.
Identified.
Vetted.
Some are here because they are gorgeous, others because they will be good at bearing
children. A few are lost souls who no one will ever look for.
But some, well, they are here because of their ability to fight.
Propensity to fight.
Willingness to fight.
Not everyone wants a fighter. Not everyone wants someone to resist their every move.
But some of them do. And these are the ones who will pay the most. And to find a girl who is
both beautiful and a fighter? Well, that's everything, isn't it?
Of course, there will be the ones who fail. Most will fail at least once, but some will fail for
good.
We call this game a competition to keep them pacified. Calm. Quiet.
But they had all lost their freedom a long time before they ever stepped foot on the island of
York.
All but one will lose their lives.There's something about the way he's looking at me.
All of his defenses are down.
He is showing me parts of him that he has held hidden for a very long time. He's dripping in
vulnerability, and it's pushing me closer to him. I need to touch him. I need to tell him that
everything is going to be alright.
I hate the pain that I see in his face.
I hate the world in which he lives.
I have been here only a short time, and I am certain that this is one of the worst places in
the world.
Everything is gold and gilded, yet the darkness still manages to seep out.
The pain that he feels for this woman he loved is all over his face. It hurts him to even speak
about it.
In his pain, I see my reflection.
I haven't lost anyone, but I have lost a big portion of myself here.
In this place.
Follow the tour HERE
for exclusive content and a giveaway!