I received a product sample in order to complete an honest review. Any opinions expressed are my own. I'm not a fitness expert. You should always consult a doctor before starting a new exercise program. Giveaway is sponsored by SSA PR.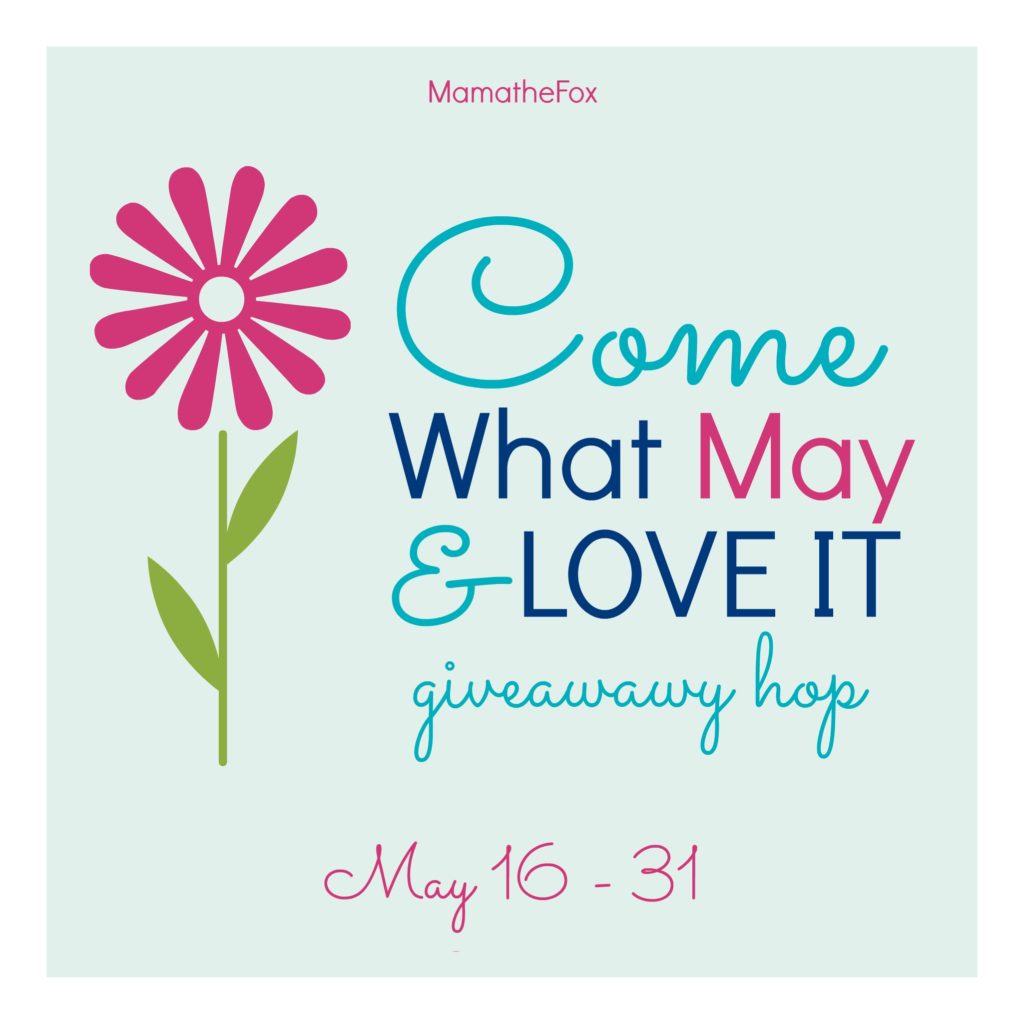 Hosted by MamatheFox
By the time this giveaway hops starts I'll be only about 4 days from leaving for my beach vacation. I'm so excited. What I'm not excited about is my gut in a bathing suit. So it was perfect timing for the AB Doer 360. I used to love love love ab exercises. After having 4 kids, adding a few years on, and a few lbs I don't love ab exercises as much as I used to. It's harder for me to get up and down off the floor, they're harder on my back, etc. That's why when I was asked to try the AB Doer 360 there was no hesitation, yes!
The AB Doer 360 allows you to sit upright on a padded seat so it's better for your back, no more getting up and down off the floor. This has been advertised on TV so you may have seen the commercials for it.
Guys this honestly looks like so much fun to me. I got mine in and took it out of the box. I was a little worried about putting it together but honestly, I did it myself in less than 15 min.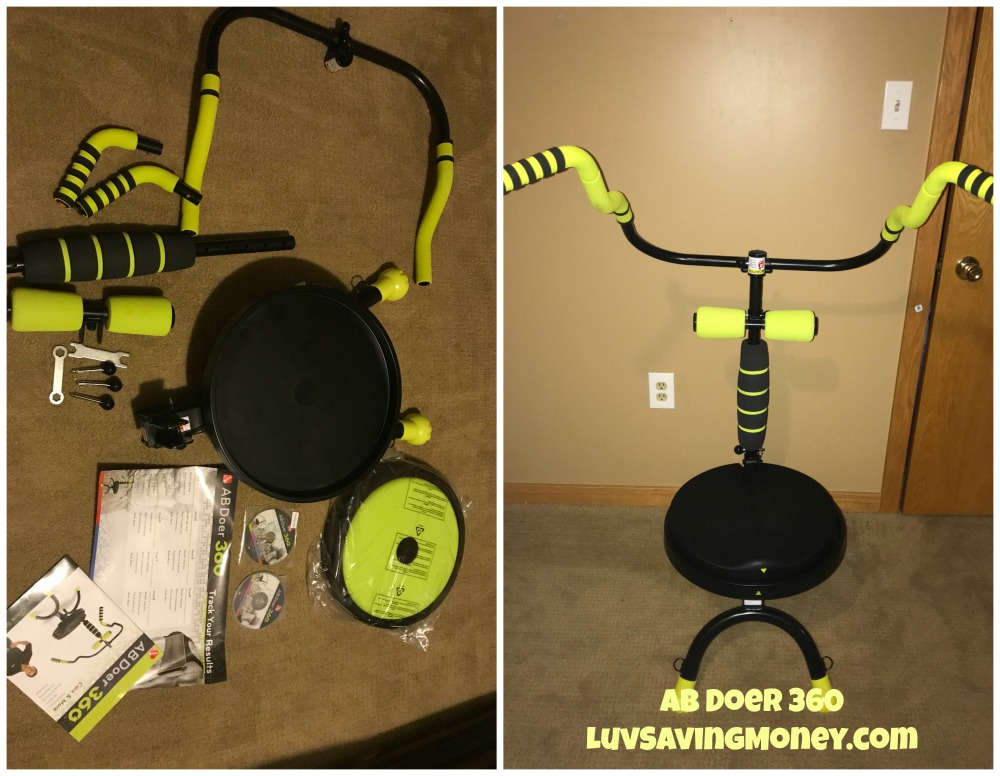 The AB Doer comes with a booklet with assembly instructions and diet recommendations to receive optimal results. It also comes with a dvd that has visual assembly instructions and 3 levels of workouts from beginner to expert. Once it was together I couldn't wait to get started.
I decided to take some before measurements and pics so I can compare. This is hard for me to show since I've put on some weight over the last year
BEFORE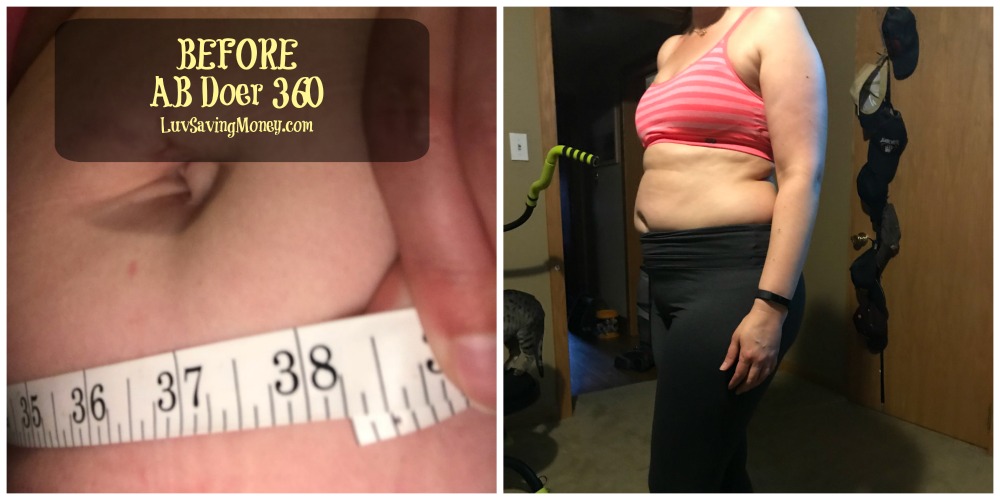 So my stomach is measuring at roughly 38.5 inches. The workout pants I have on used to fit me perfect, not so much anymore. But I'm hoping to change that. I plan on doing weekly update with the AB Doer 360 progress. I'm hoping by the end of the 8 week program I will have those workout pants fitting better.
There's no better time to start than now!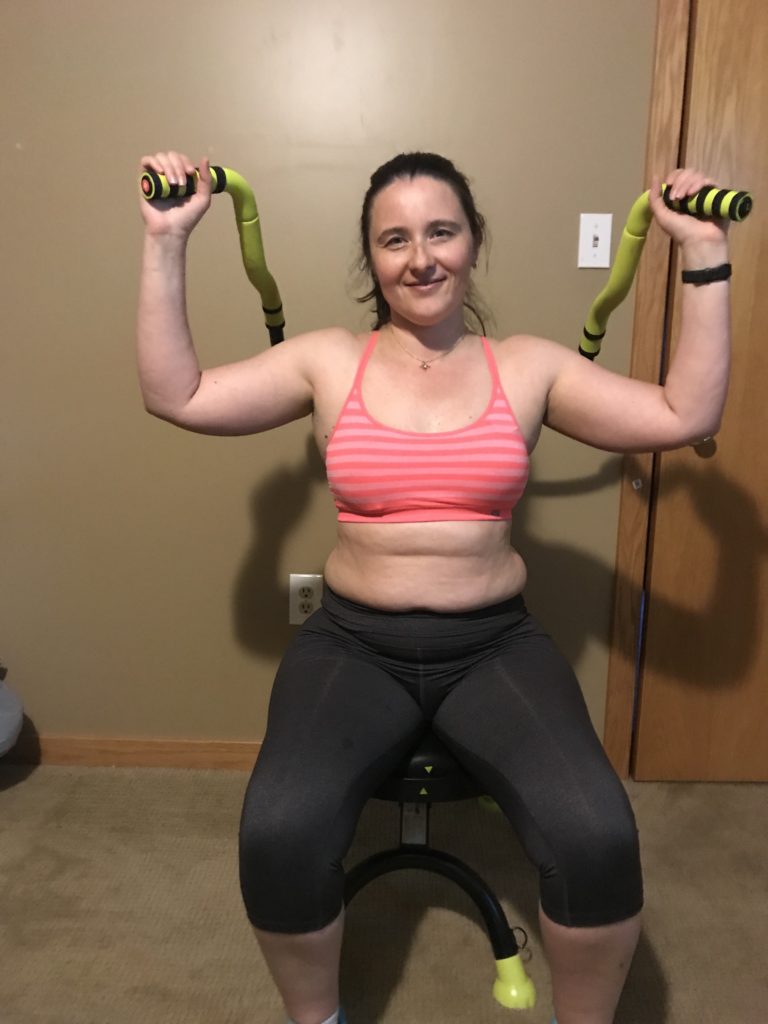 I did my first day of exercise. I started with the beginner program but it didn't challenge me enough so I went to intermediate right after completing the beginner. Definitely more challenging. I did break a sweat and the cardio picked up on my Fitbit.
Yes I said Cardio! But what's great about the AB Doer 360 is you don't have the impact on your joints like so many cardio programs out there. I have ulcerative colitis which can actually effect my joints to feel almost like arthritis. I've been walking but that take it's toll on my my hips, knees, and ankles. This provides, cardio, core exercises, and balance training that just about anyone can do.
I had FUN doing it. I'm not kidding. It was fun. The beginner workout was quick and I thought "Really? It's over already? I don't want it to be over"
You can try the AB Doer 360 yourself for 30 days for just $14.95 or buy it for $199.80 with FREE shipping.
I'll be posting my update results on instagram so be sure to follow me there!
GIVEAWAY
1 US Luv Saving Money reader will win
an AB Doer 360 ($200 value)
Now enter more great giveaways from other participating bloggers here!
MamatheFox and all participating blogs are not held responsible for sponsors who fail to fulfill their prize obligations.