This post does contain affiliate links.  I will get a small percentage from purchases made through these links.  Any opinion expressed is my own.
I'm a mom of 4. I'm on a budget. Up until about a year ago I hardly ever bought myself clothes.  If I did it was usually 1 item because I found a great deal on the clearance rack or end of season sale.  My kids are always taken care of but I always put myself last or rarely in that department.  I know a lot of you parents can relate.  I discovered Schoola this year and I've actually bought myself clothes this year.  And you know what, I probably spent as much in 1 order as I would have on 1 or two items off the clearance rack.
Schoola just had an incredible Cyber Monday sale with 75% off.  I could not pass that up.  I got 8 articles of clothing shipped for $14 and some change.  Not kidding.  I also grabbed a pair of jeans for my daughter and pair of shoes for me too!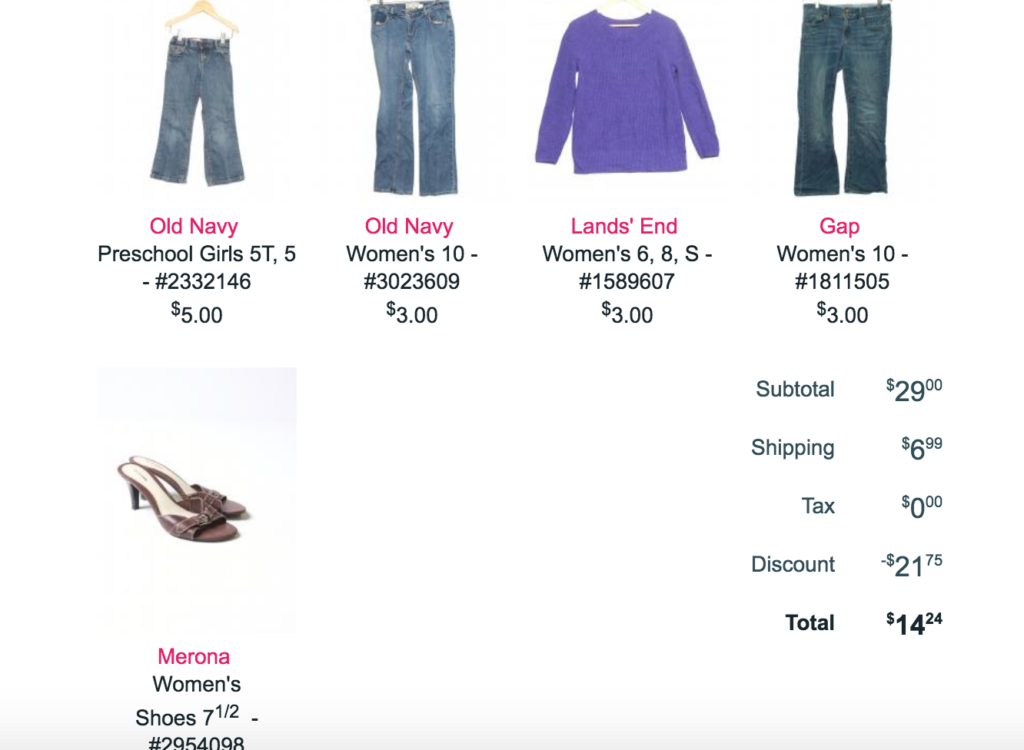 The kids clothes tend to go faster but the women's clothes, y'all there are pages and pages. Name brand stuff like Banana Republic, Gap, Old Navy, BCBG, Ann Taylor, Lands End, and many more.  In my most recent order alone I got myself 5 sweaters and 2 pair of jeans, 1 pair of jeans for my daughter, and a pair of shoes.  My sweaters were: Croft & Barrow, Dress Barn, Arizona, Lands End, and St Johns Bay.  My jeans were Gap and Old Navy.  My daughter's jeans were Old Navy.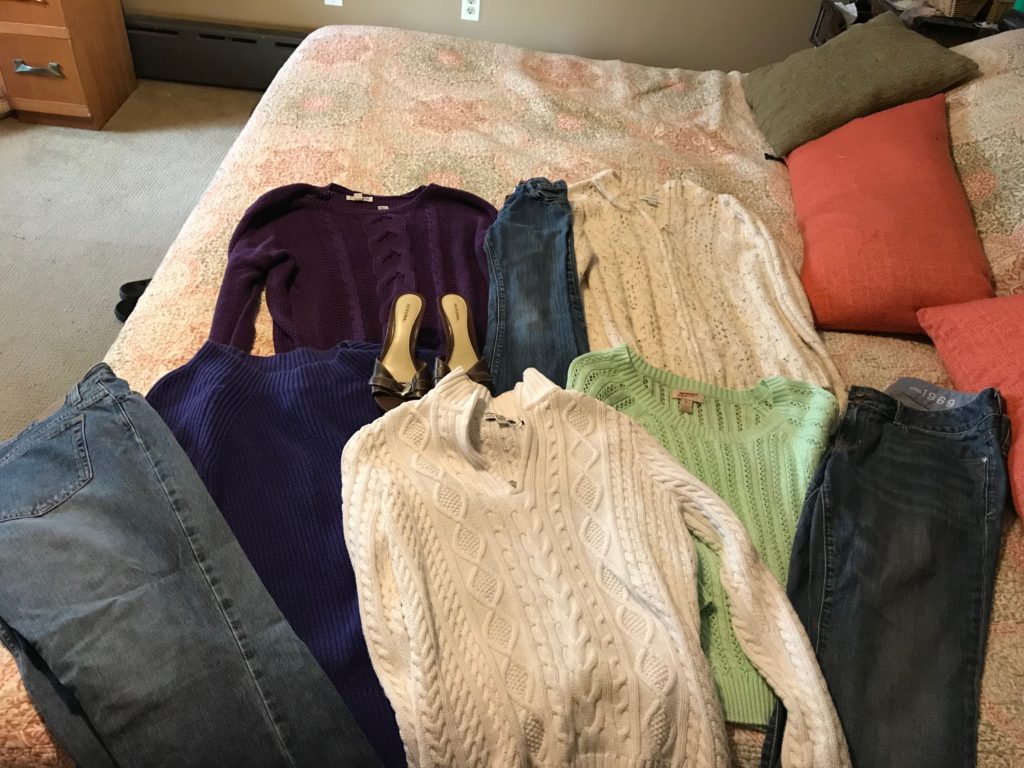 Why so affordable? Well first of all the sales they have are amazing. Secondly, Schoola is like an online consignment shop.  So if you have clothes to sell you can send them in too!  Schools can raise money through the site.  Customers can choose to donate to help supplies clothes to underprivileged children.
Shipping is reasonable too.  If you want to try Schoola out for yourself new customers can get 50% off their first order with code: FIRST50OFF 
I love hearing about the deals you scored.  If you grab some good deals at Schoola, let me know in the comments!