I received the below mentioned products at no cost in order to complete an honest review. Any opinions expressed are my own.
We have been getting out costumes from Oriental Trading for a few years now.  The selection is nice, the price is right, the customers service is friendly, and they have costumes for everyone in the family.
My youngest son thought he knew what he wanted to be for Halloween until he saw all the choices Oriental Trading had in our budget.  It took a while for him to decided but he finally decided on the boys S.W.A.T costume.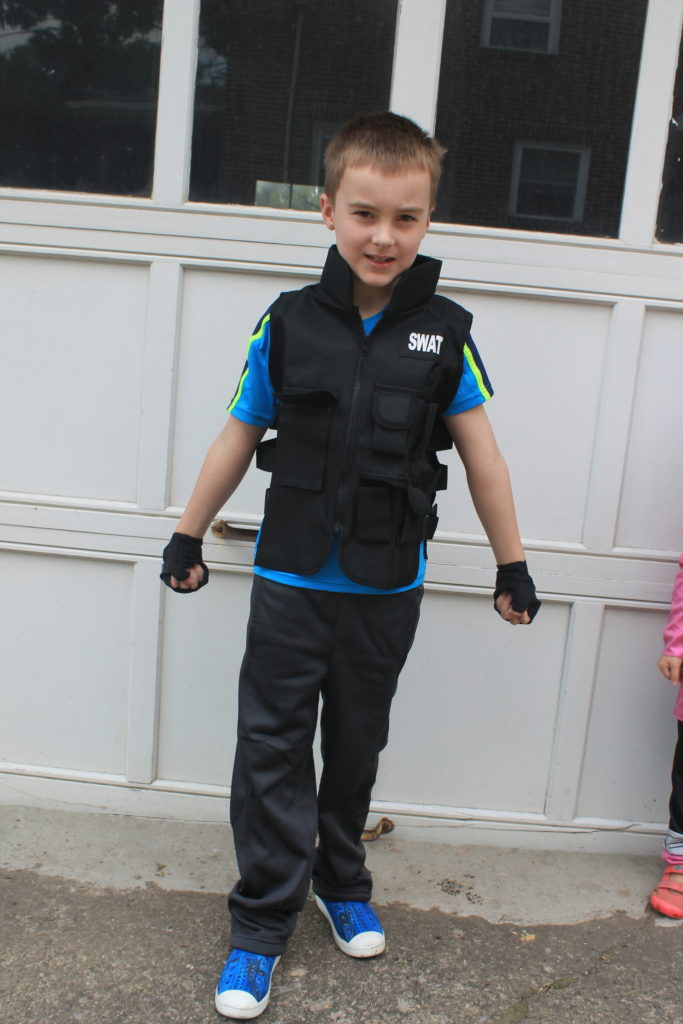 This boys' costume came with the vest and fingerless gloves. All we have to add is black pants and a black shirt!
My daughter knew she wanted to be the pink power ranger.  They had a cute deluxe pink power ranger costume that she knew she wanted immediately.  They were both so happy with their costumes from Oriental Trading.  They had so many choices for girls' costumes too!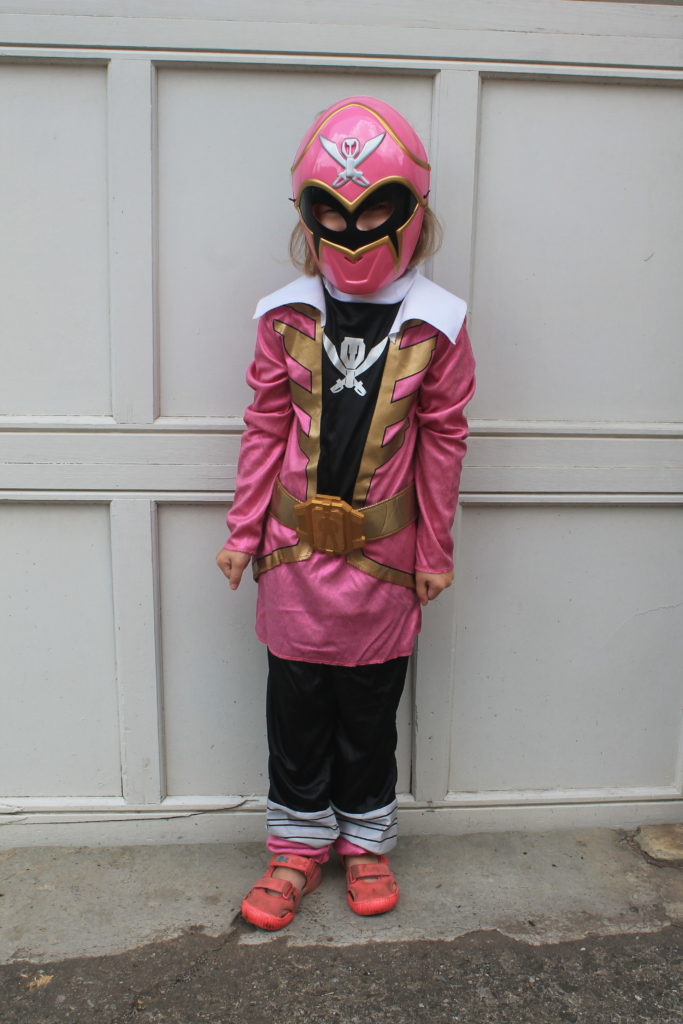 The kids love their costumes. They even got into character and struck some poses for me!  Making these great costumes to keep around for dress up play.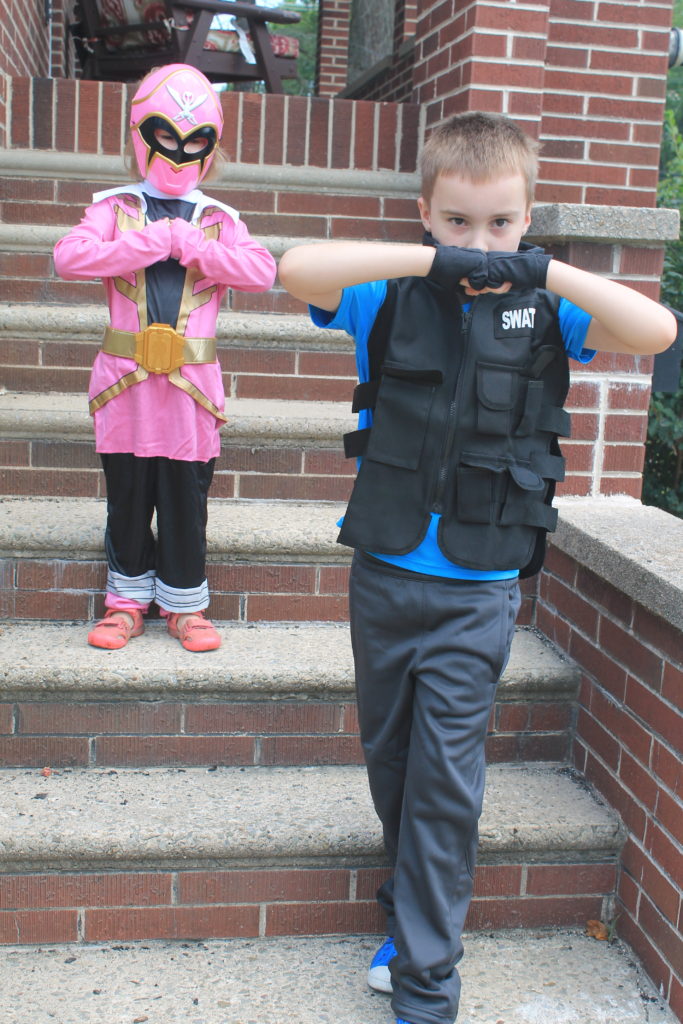 Beat the Halloween rush and get your costumes now!  You know how it goes, closer to Halloween costumes sell out and you have to wait for shipping.  Don't get stuck!