I received the below mentioned product as an SANP International LLC ambassador.  Any opinions expressed are my own.  This post does contain affiliate links and I will receive a percentage for any purchases made through my links.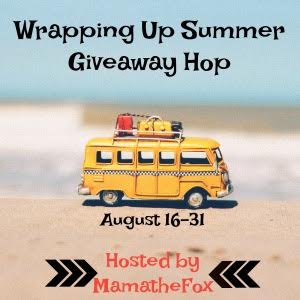 Thanks for hopping over to LuvSavingMoney.com during the Wrapping up Summer Giveaway hop or however you found it, I'm happy you're here. This hop is hosted by MamatheFox.com, and co-hosted by The Mommy Island and The Kids Did it
You might have heard about how alkalizing your body could be beneficial to your health. Maybe you've even read a bit about how to alkalize your body.  Depending on what you read and where you read it there's suggestion about diet changes, several different herbs or supplements, or you can make it easy on yourself and try Multiforce.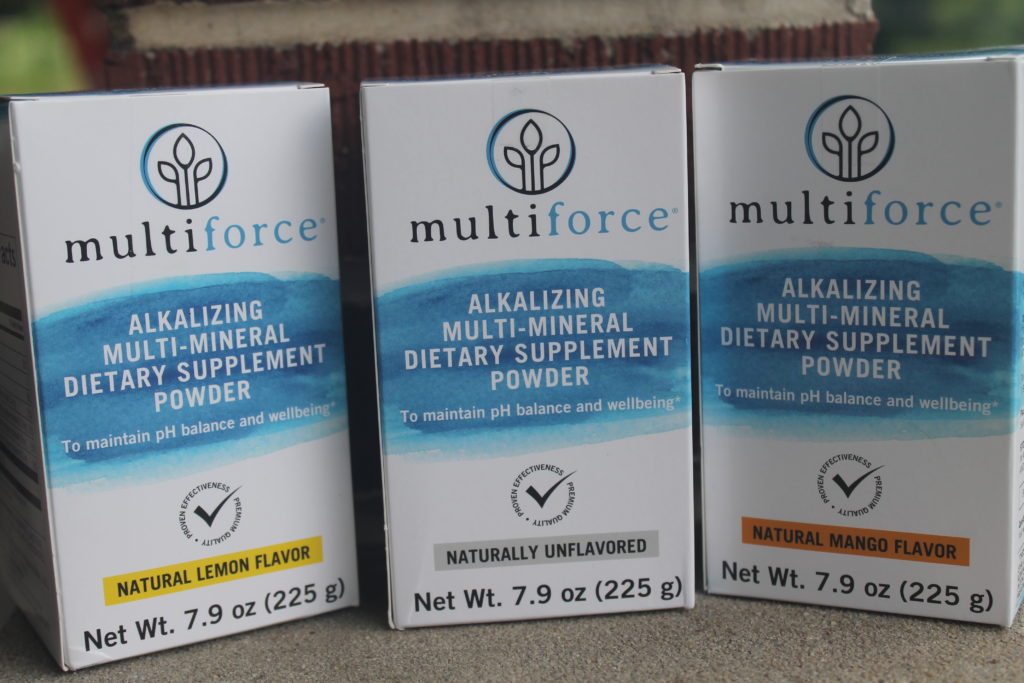 Multiforce from SANP International LLC is an alkalizing multi-mineral dietary supplement powder. Simply choose your flavor: Lemon, Mango, or unflavored, mix a teaspoon into a glass of water at night, then drink. Boom done!
Different systems of your body function better when it's at a perfect ph: acid/alkaline level. Different systems of your body might prefer a more acidic or a more alkaline environment. If you're too acidic you might experience things like:
heartburn
feeling like you have no energy
headaches
skin break outs
weak immune system
kidney stones
and more.  This can be cause by a diet containing too much sugar or processed foods, high stress levels, smoking or drinking alcohol, and more.
I personally wanted to try Multiforce because I have a few chronic health issues. Also, as I get older, I've been getting more heartburn, especially at night.  My diet is not always what it should be either.  I rotated through the three Multiforce flavors making sure to drink it every night before bed for about 2 weeks.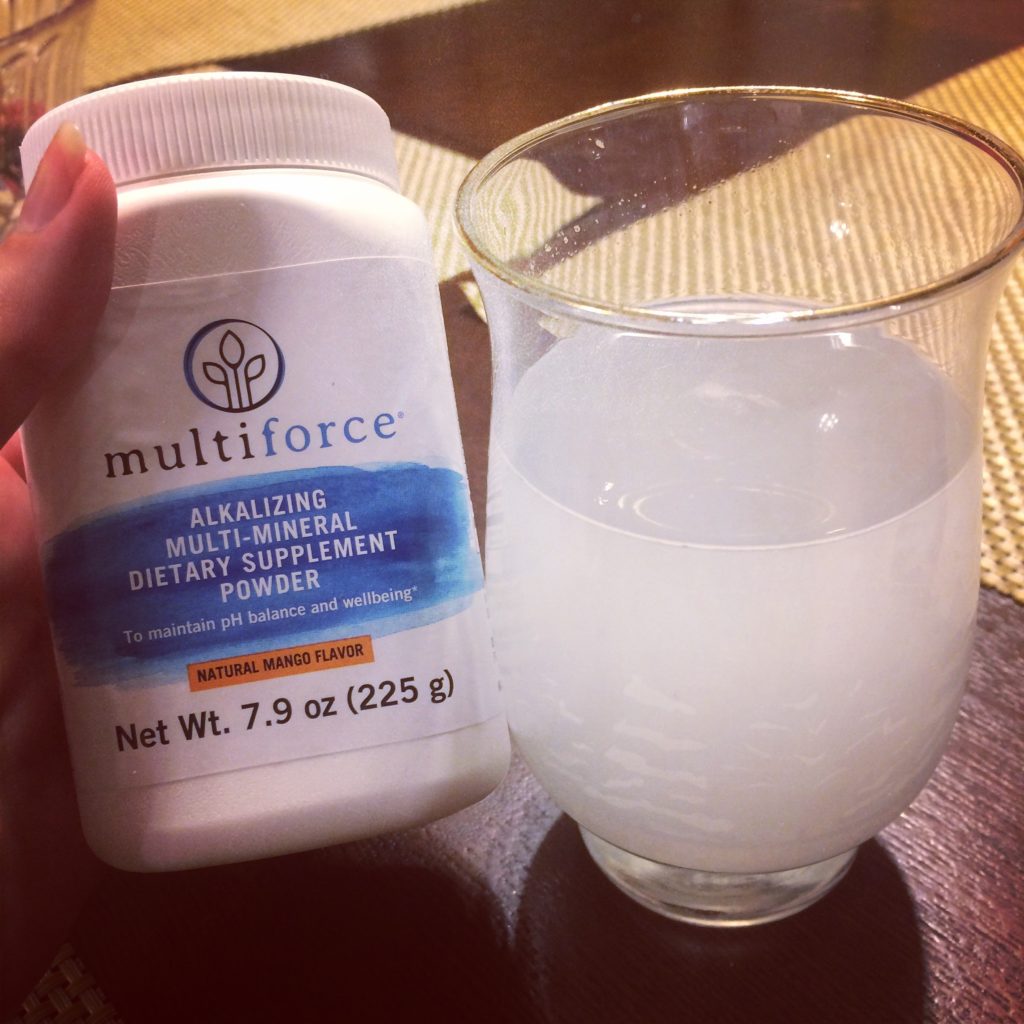 All three of the flavors tasted good.  I'm not usually a big mango fan but if I'm to be honest this one tasted great. It had a more natural mango flavor.  It didn't have that odd after taste like some mango flavored products do.  I also liked the unflavored since I enjoy my water anyway.
Within in the 2 week time frame of using Multiforce every night I only had one instance of mild heartburn. For me I normally have moderate heartburn 2-3 times a week.  I also felt a lot less bloated. I actually had someone comment to me that I looked like I lost weight in my stomach. That made me feel good.  All this time I thought I had a gut seems I was just always bloated. Of course, I have ulcerative colitis so that does happen.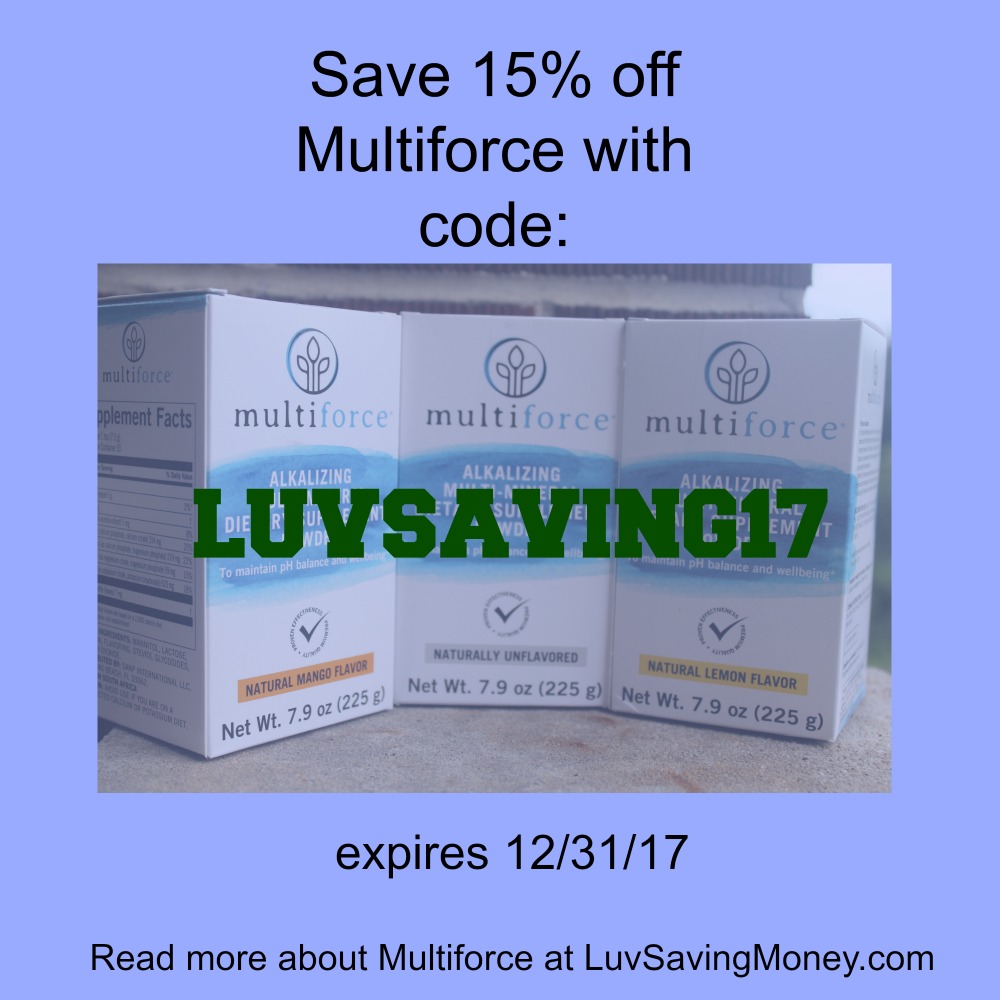 You can find Multiforce at Multiforcehealth.com or on Amazon.  Coupon code is for Multiforcehealth.com only.
They also have free samples of Multiforce available.  Just pay shipping! 
GIVEAWAY
1 Luv Saving Money reader will win a
Multiforce prize pack containing one of each flavor Multiforce product!
Multiforce Alkalizing Supplement

Now check out more awesome posts/giveaways from these bloggers:
MamatheFox and all participating blogs are not held responsible for sponsors who fail to fulfill their prize obligations.