I Love Fall! I love the cooler temps, the beautiful fall colors, the fun fall outfits, and decorating for Halloween. Halloween is definitely one of my fave holidays.  Every year I add to my Halloween decor with a few pieces from Oriental Trading.  They have a HUGE selection. I can find things I like in my budget too!
It's not just Halloween decor though. You can find Halloween party supplies, trick or treat handouts, costumes, and lots more.
I kinda started myself a little zombie gnome collection.  I added a couple more pieces to it. How cute are these guys! Zombie Frankenstein and Zombie Bride-of-Frankenstein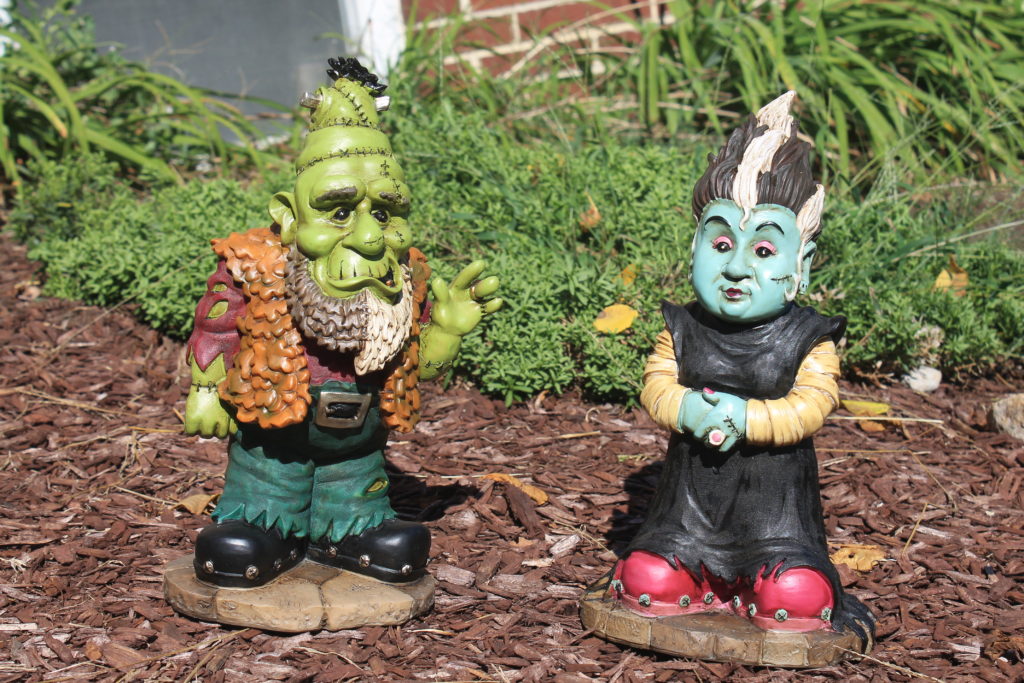 I wanted to add more to the garden so I thought, hey why not a zombie flamingo. This looks really cool. My only complaint is it sticks in the ground with two metal rods.  The wholes made on the flamingo weren't drilled very well. I was fully expecting the plastic flamingo body to be blown off it's metal legs. I figured I'd have to pick it up once a day at least. But honestly, this guy has been out there for over a week now and I haven't had to pick him up once.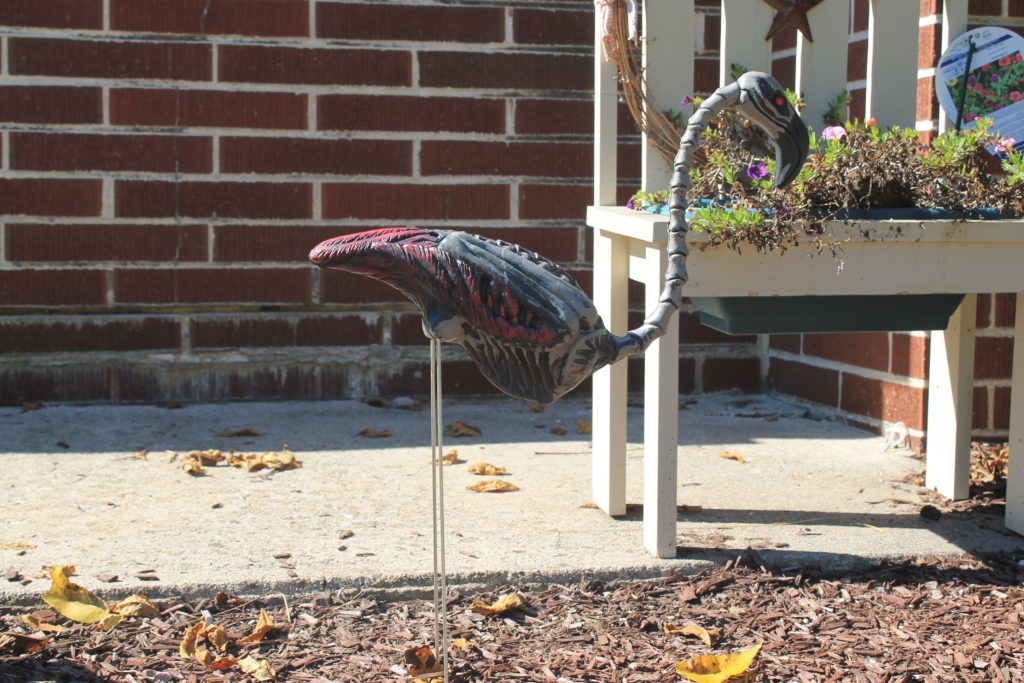 We have two cats, their names are Soleil and Luna. When I saw the cat skeleton on Oriental Trading I just had to add it to my decor. It's posable. You can turn the head, lift the tail, etc.  It's well made. My 3 yr old daughter likes to play with it when we're outside. Twisting it's head and pulling it's tail.  It held up to her and the weather so far.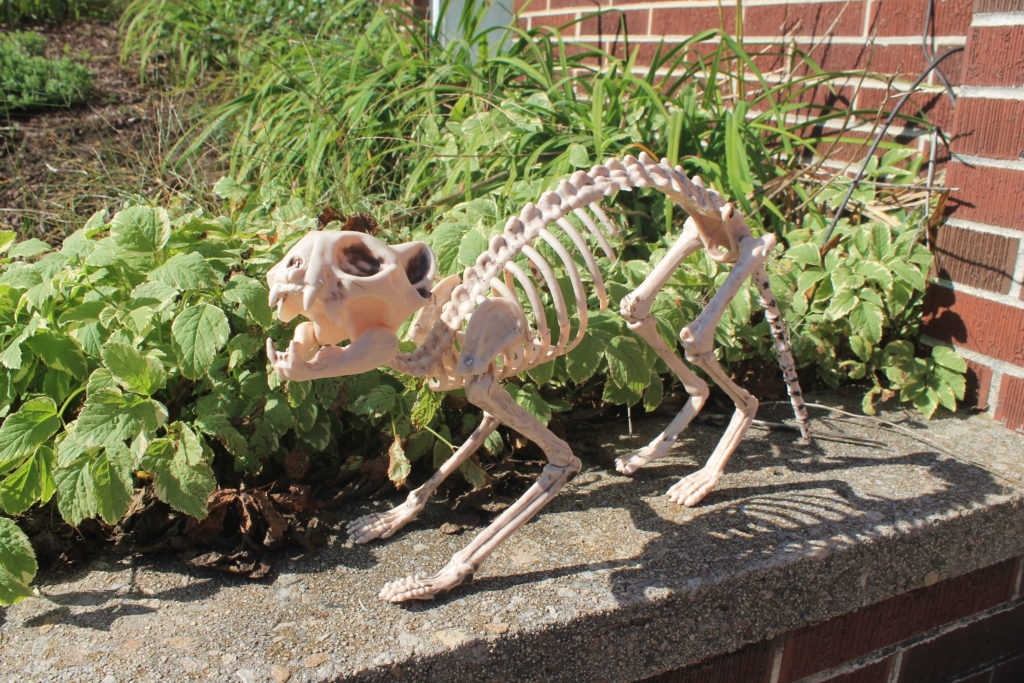 I remembered as I was packing up my fall and Halloween decorations last year that I needed a few more fall or Halloween wreaths. I found this really cool spider wreath on Oriental Trading. My daughter is scared of it. My 7 yr old son says "It's creepy". I say then it's perfect for Halloween.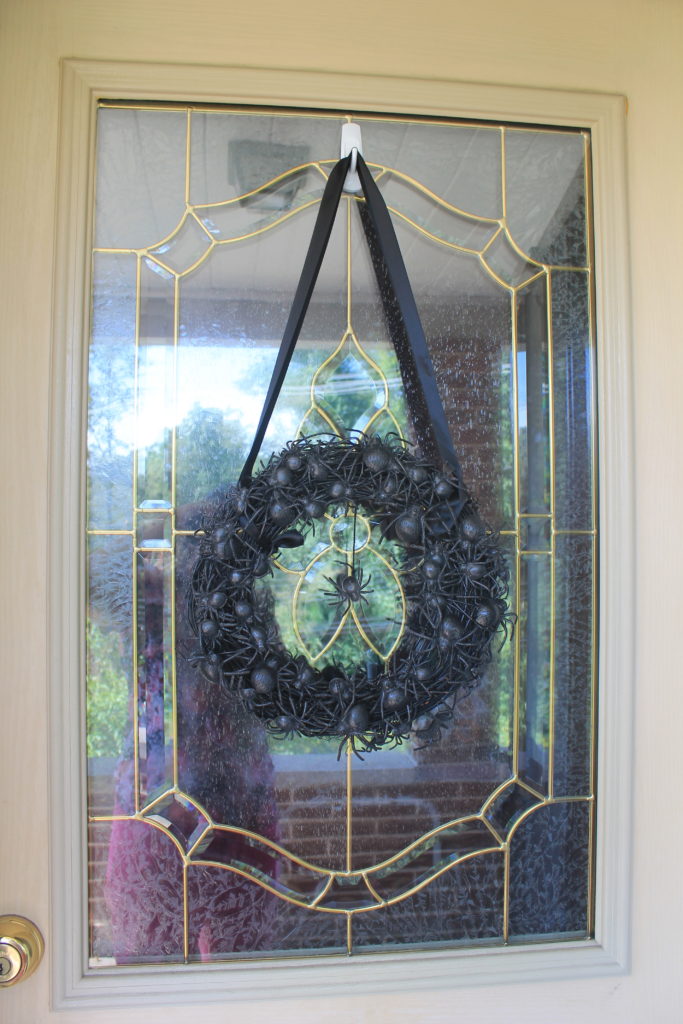 That's not all. Last year I got this really cool Halloween pictures. I can't tell you how many people stopped by the house asking who the man was in the pictures. I'd tell them to look closer from different angles and see if they could figure out who he looked like. Then I'd get them. Sometimes a laugh, sometimes a little start, lol good times. So I just had to add another one to my collection.
You can see the one from last year on my vine account or check out my Halloween post from last year. Guys I got all this cool stuff to decorate for Halloween for under $75!  ALL of it!
I did receive the above mentioned products at no cost in order to complete an honest review. Any opinions expressed are my own.