Last year I had my first experience with Rituals products when I got to review The Rituals of Advent Calendar. I was delighted to try the products. I feel like I had been missing something in the bath and body world before then.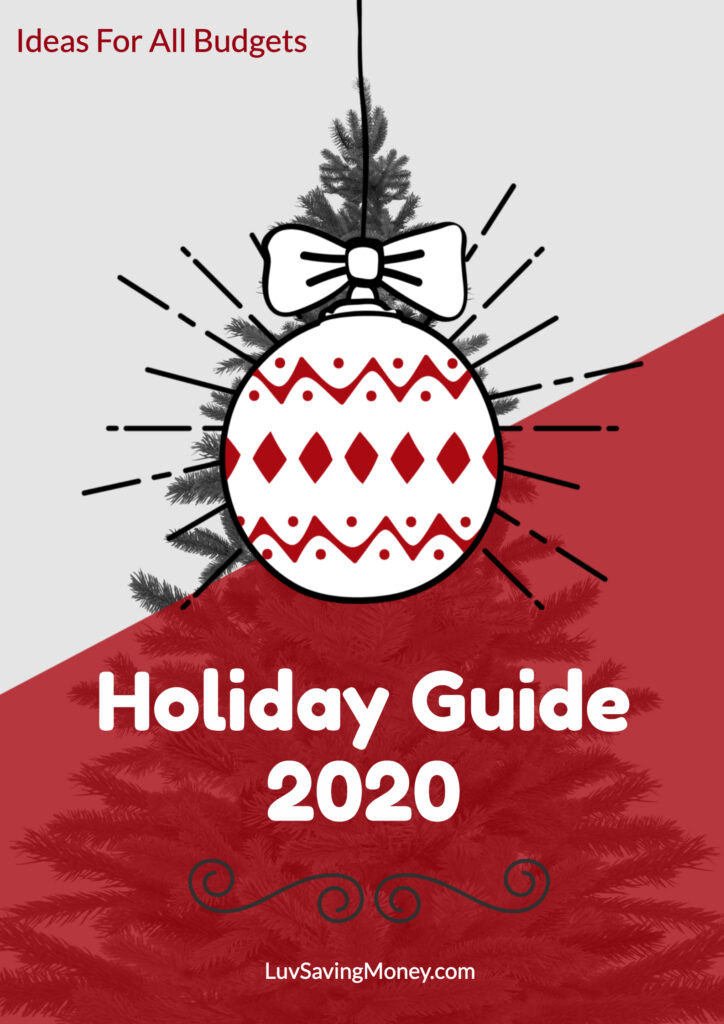 Rituals products are high quality and beautifully packaged. If you're wondering, yes I have bought several Rituals products since reviewing that advent calendar last year. I still have a bunch more on my wish list.
This year I got to try the new The Rituals of Karma products.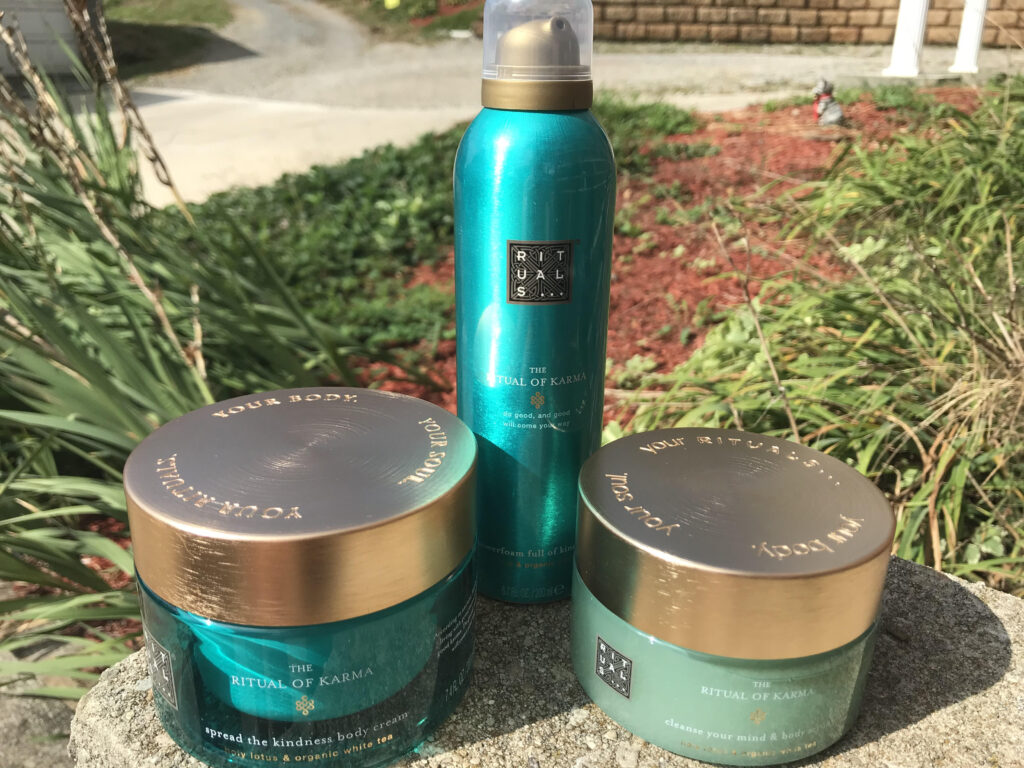 I received the gorgeous products pictured about to review from Rituals and Tryazon. I received a full size The Rituals of Karma shower gel, The Rituals of Karma body cream, and The Rituals of Karma body scrub.
Let's start with the body cream. You receive a generous amount of body cream in your beautiful container. A little goes along way. In my opinion, it's the perfect consistency. It's not too thin or too thick. It's felt immediately soothing to my skin and quenched my dry legs.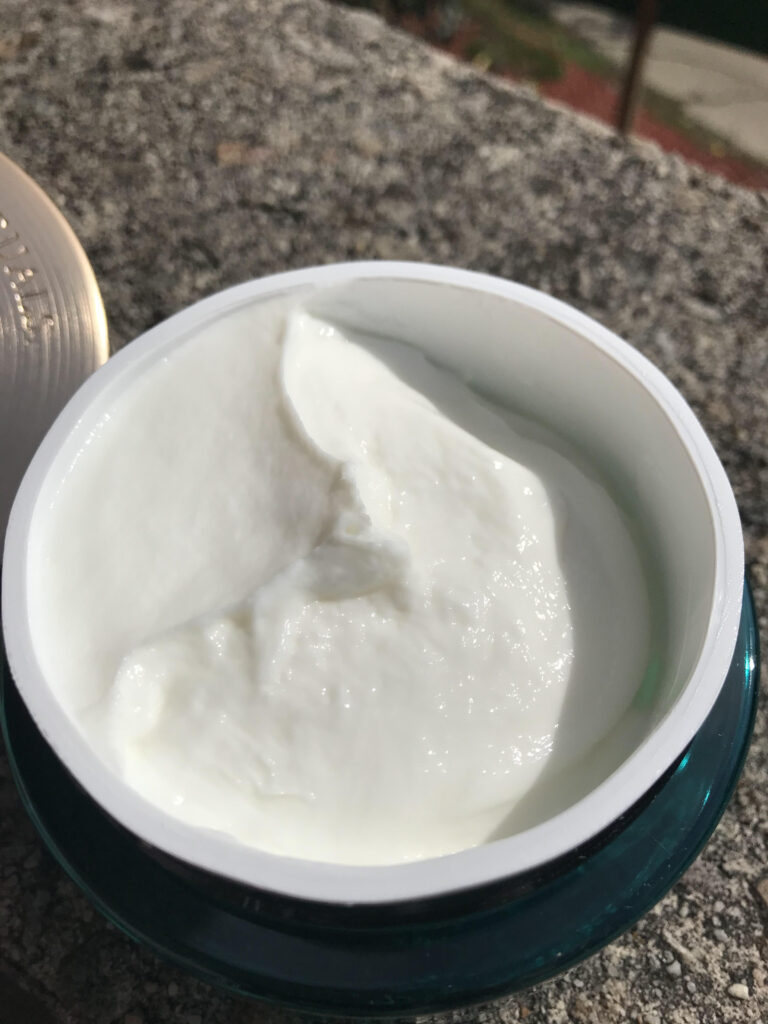 The Rituals of Karma scent is my favorite scent I've tried to date. It is a light, fresh, clean scent using lotus and white tea. Each of the three products I received had the same fragrance the fragrance was consistent between products.
Now let's talk about the body scrub..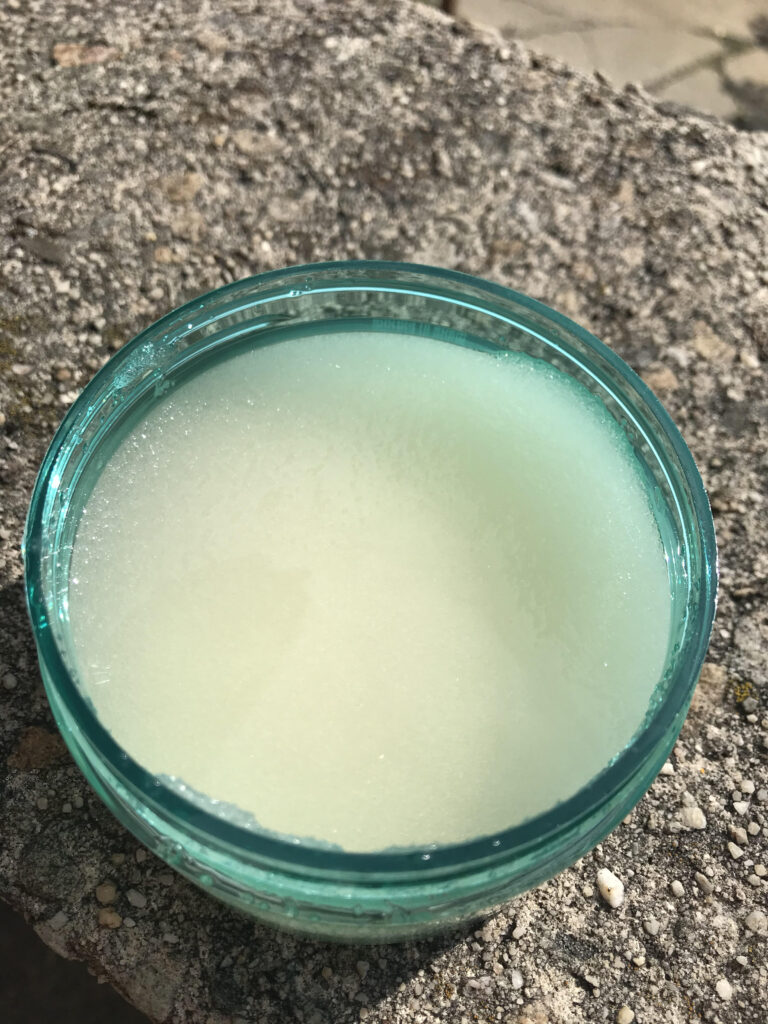 Again beautifully packaged same gorgeous scent. I'm a fan of body scrubs. I find myself using body scrubs more in the winter when my skin get dry and itchy from the dry heat and in the summer to keep that glow. If I had any complaints about this particular product though it would just be that it's almost too oily for my liking. The scrub itself on my skin is amazing. But it left an oil film in my tub for a couple days.
Now onto the shower gel…
As I've mentioned earlier I love Rituals products. If I was placed inside a Rituals store and they told me I could pick 1 item in any scent I choose, I would pick this product. No joke. I love the shower gels already. It's a shower gel but it foams a little so I love the consistency of it. The Rituals of Karma is my favorite scent so far. I also love the pump on their shower gels.
Fun fact, this is my birthday month so I needed to redeem my Sephora birthday gift. So when I picked my birthday gift I also bought another can of The Rituals of Karma shower gel because I loved it that much and I don't want to run out.
Which brings me to another point. You can find The Rituals of Karma products at Sephora and Rituals.com. There are also gift sets available that would make an awesome gift. Rituals products are more affordable than you might assume too. I'm also eyeing up their fragrances. I might have to treat myself to one of those.
I received these products at no cost from Rituals and Tryazon. Any opinions expressed are my own.