I received a Sculpey party kit at no cost as part of the Tryazon program.
All the gals in my family, well we like to get a little crafty. I'm not saying I'm Martha Stewart, not even close. I just like to get creative. Particularly I like to get creative with something functional or fun. Like jewelry, for instance.
We had a chance to host a Sculpey Shape-it-Bake-it-Wear-it Party with Tryazon. My nieces, future sister-in-law, and I couldn't wait to give it a try. My brother and my dad enjoyed watching the kids design and create.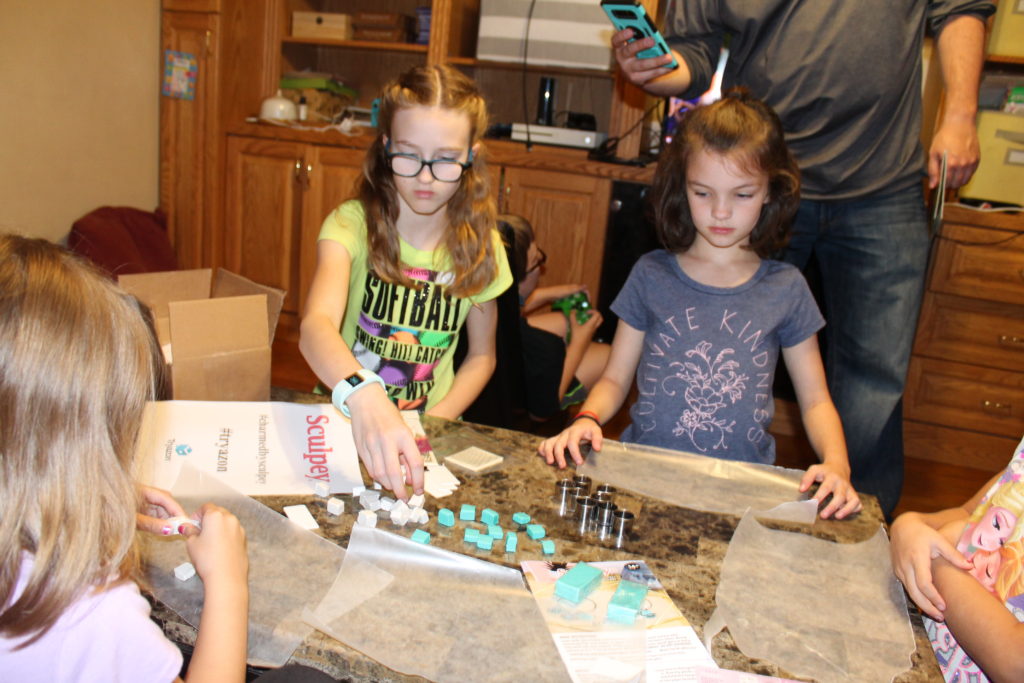 I've used Sculpey products in the past for other craft projects. I can honesty say I've never tried making jewelry with it before. We had a pretty pearlized white sculpey clay and the pearlized aqua color you see in the pics.
We received everything we needed to each create a bracelet with 3 charms each thanks to Tryazon.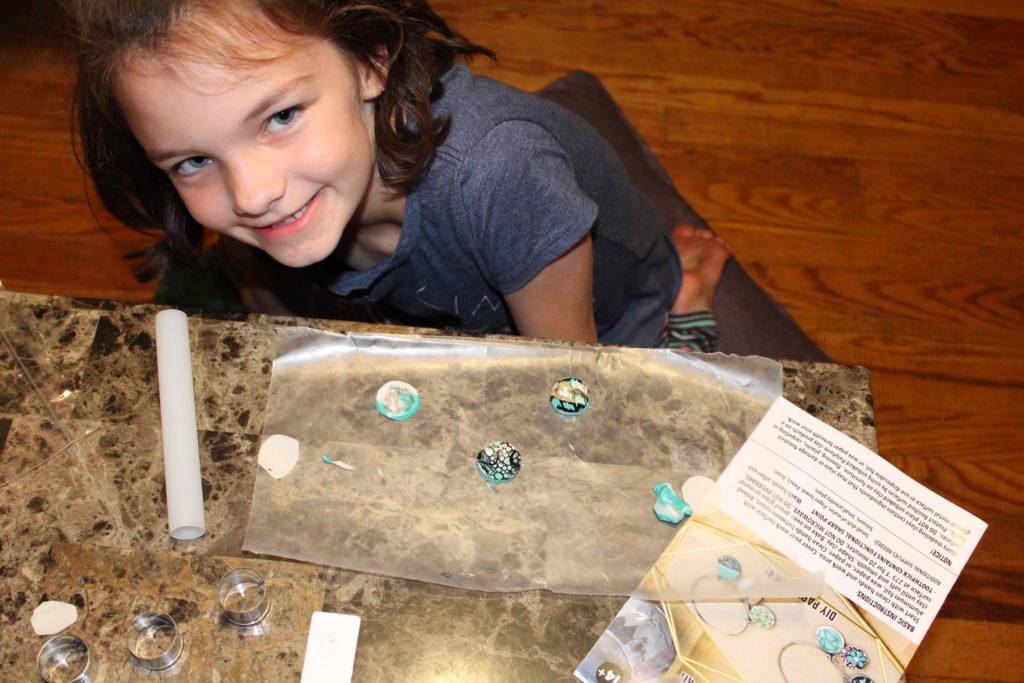 It was fun to see the interesting designs that each person came up with. Everyone had different design ideas truly making each piece unique. The kit came with fun decals that let us add designs to the charms easily. After we're done creating all we had to do was bake them and attach them to the bracelets!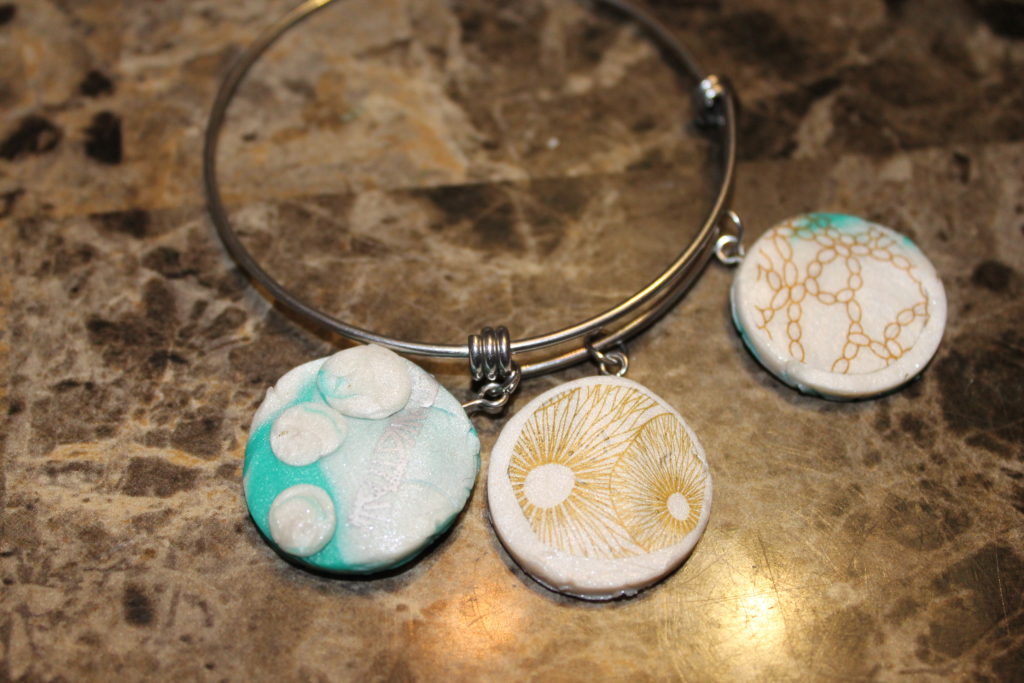 This was my finished bracelet. I went pretty basic with mine. I'm more minimalistic when it comes to my jewelry. My daughter on the other hand loved adding embellishments and her own clay creations to her charms.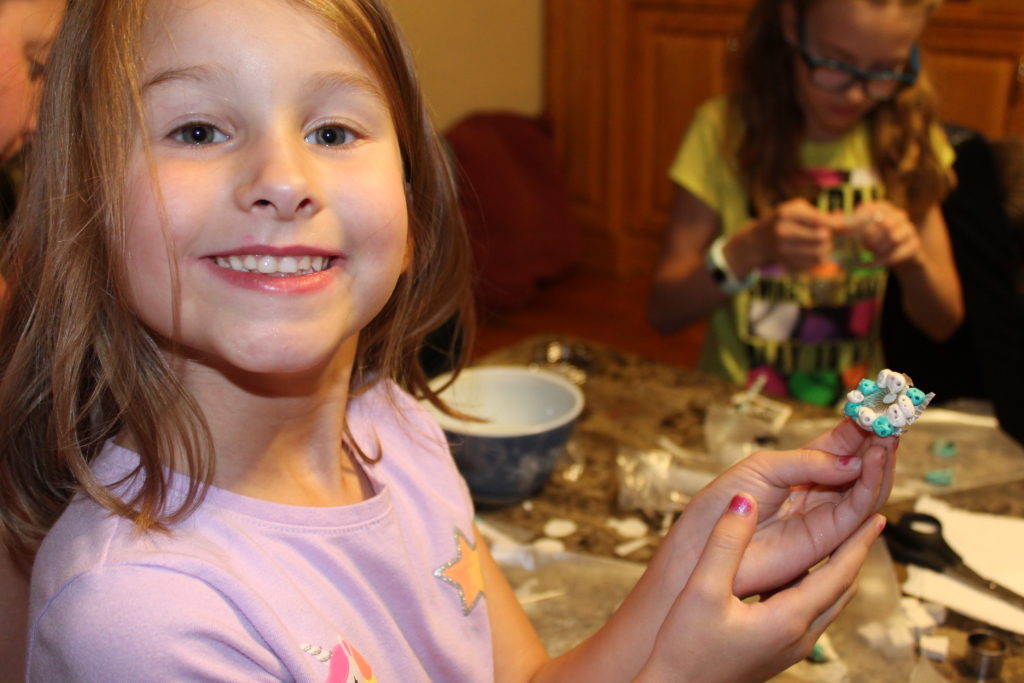 Check out Tryazon for your chance to host parties like these. There were 99 other Sculpey parties happening this month. If you see my posts with the #charmedbysculpey hashtag, I'd love it if you'd share it on social media.
Check out these and other Sculpey product on the Sculpey website. Have you used Sculpey products before?