She's Having a Baby The Saints of San Diego Book 1 by Suzanne Jenkins Genre: Contemporary Romance
Devon Lyon has the perfect life. With childhood friend Mike Saint, they follow a long line of Saints into the fire academy, including Mike's uncle who is the battalion chief. After graduation, Mike meets the love of his life, nursing student, Aisling Murphy. The last thing she has time for is marriage, so she talks Mike into living together. Then, right before fire season, she finally agrees to marry Mike, and the worst wildland fire in California history changes life for Devon and his best friends, the Saints.
**Only .99 cents!!** Goodreads * Amazon Special Delivery The Saints of San Diego Book 2
When firefighter Tony Saint laid eyes on EMT Bridget Clark, it was love at first sight.
Not for her so much, but almost. She was the mother of an infant from a one-night stand, but he didn't care, and that melted her reluctant heart. The Saints embraced her too, doing everything they were able to welcome her into the family. Then a surprise would put their love to the test. When the unexpected happened, that love would carry them through any trial.
>>>Bestselling romance author, Suzanne Jenkins, brings you another unforgettable love story!
**Only .99 cents!!** Goodreads * Amazon
Burning For the Nanny The Saints of San Diego Book 3
Roberta and Big Mike Saint's fourth son, Leonardo, or Leon, is a player. Following in the footsteps of his namesake grandfather, father, uncle and brothers he graduates from the fire academy and is hired at Station #34 where he begins his career as a firefighter.
But during his first week on the job, a surprise visitor, someone he barely remembers from a one-night stand, shows up on his parents' doorstep with demands he's not prepared to make, including the possibility that he could jeopardize his position at the firehouse. Then Ava, a beautiful neighbor with a reputation comes to the rescue. Will Roberta and Big Mike's animosity toward Ava be enough to discourage Leon from succumbing to her charms? Or will his need for her force him to grow up, once and for all? **Only .99 cents!!** Goodreads * Amazon
USA Today Bestselling Author Suzanne Jenkins writes page-turning contemporary romance, mystery, and women's fiction with passionately gripping characters that stay with readers long after they turn the last page. The Detroit Detective Stories, beginning with The Greeks of Beaubien Street are truly American with a touch of fantasy. Pam of Babylon books consistently rank in the Top 100 Best Sellers in American Drama with over 500,000 downloads. A retired operating room nurse, Jenkins lives in Southern California. Website * Facebook * Twitter * Instagram * Bookbub * Amazon * Goodreads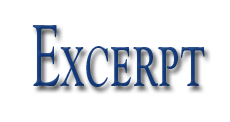 An Excerpt of Special Delivery: The Saints of San Diego
By
Suzanne Jenkins
Copyright © 2019 by
Suzanne Jenkins. All rights reserved.
Created in digital format in the United States of America. No part of this book may be used or reproduced in any manner
whatsoever without written permission of the author except in the case of brief quotations in blog posts and articles and in
reviews.
Special Delivery: The Saints of San Diego is a complete and total work of fiction. Names, characters, places and incidents are the
products of the author's imagination or are used fictitiously. Where familiar places are mentioned, it is in a completely fictitious
manner.
First Day at Work
Nerves didn't hit until she left her apartment. It was still cool, the marine layer of fog heavy,
as usual for an early summer morning. Commuting to the station was easy for her; her apartment
complex was on the same main road, due east ten miles. Driving slowly due to the fog ticked off
the drivers behind her, and by the time she arrived at the station, she was shaking. Pulling into
the parking lot, she happened to glance over and saw the truck that had tailgated her for the last
ten minutes right behind her.
The driver glared at her, but when she got out of her car and he saw her uniform, he was
immediately contrite.
"Oh jeez, forgive me for that. How embarrassing." He held out his hand to her, ashamed for
being a jerk because one look at her and he was smitten. "Anthony Saint, but everyone calls me
Tony."
"I couldn't see to drive," she said, reluctantly taking his hand. "Bridget Clark. You scared me
to death."
"I'm so sorry. I can be a jerk when I'm late for work," Tony replied, stammering. "I'm sure
we must have met."
It was a lesson about being kind on the road, especially when his heart started thumping.
"We did, but I was nine months pregnant," she replied, laughing.
Later, she'd tell Caitlin that his face literally fell. "Oh, gotcha, now I remember," he said.
"You were…" He rolled his hands over his belly to indicate a beach ball.
"I was," she answered, laughing. "Flynn is two months old."
"What's your husband do?" he asked, crestfallen.

"I'm not married," she answered, and he brightened right up, and she could see he was trying
to reel it in.
Biting her lip so she didn't laugh in his face, she finally asked him, "And what does your wife
do?"
"I'm not married either," he said, a big grin on his face.
She melted, the possibilities zooming through her mind. He was interested. And then she
came to her senses. His interest was the last thing she needed. "Well, now that we have that
cleared up, I'd better get in there before I get fired."
"After you," he said, holding his hand out to lead the way. "Trust me, it will take a lot more
than being late to get fired around here. We're desperate."
"Is that right? I promise not to take advantage of it."
He looked at her with his head cocked to the side, taking in the view. The new EMT was
gorgeous. One of the other guys would probably make a move. His own romantic life was so
messed up, and a nice new girl with a pretty face might light a fire under him to do what he
should have done a year ago to straighten out the mess.
"I'm going to raise the flag. Do you want to join me?"
"They call Tony the flag man here," someone yelled from the garage.
"I like ceremony, so shoot me," Tony fired back good-naturedly.
"I like ceremony, too," she said, looking up into his eyes.
Standing with him out by the flagpole, Bridget happily watched Tony perform his maneuver,
unfolding the flag and attaching it to the clips, but the joy was more about his muscles flexing
under his T-shirt, his powerful arms grabbing the rope and hoisting the flag to the very top that
got her attention.

"There we go," he said.
"Do you take it down, too?"
"I do. My dad or my brothers take over when I'm not around."
Once they were back inside the garage, Tony waved the battalion chief over.
"Our new EMT, correct? Charlie Saint," he said, holding his hand out.
They were soon surrounded by firefighters, mostly men, but she did see a blond ponytail in
the sea of faces, and it seemed like at least half of the last names were Saint.
They were all friendly and polite, but one guy did bring up the belly, encircling his own
generous gut with his hands. "Weren't you larger the last time you were here?"
The quizzical expression on his face amused Bridget, and she couldn't help herself, bursting
out laughing. "Yep, he's two months old now."
A chorus of, "Congratulations!" rang out.
"Do you want to see your office?" Charlie asked.
"Thanks, Chief Saint," she answered, eager to leave the curious crowd behind.
"You don't have to be formal. Charlie is good enough."
When faced with the inventory of emergency supplies, she giggled nervously. "I guess I'd
better reacquaint myself with everything."
"Get settled first. Mike Saint and Devon Lyon are paramedics, and they're both here today, so
you won't be alone if anything comes up."
The words if anything comes up gave her a shot of adrenaline. She took her backpack and set
it aside, not wanting to unpack her breast pump in front of the chief.
"Okay, thank you," she said, wishing he'd walk away.

Once he was out of the room, she went to work, setting up her emergency bag with everything
she'd need out in the field.
It wasn't five minutes before a tone went off. Bridget went out into the garage, where the
monitor from dispatch resided, and read the screen; it was an automatic alarm. The automated
voice rang out over the speaker system.
"Engine 4, engine 12, wagon 2, ladder 17, squad 4, rescue 1: Respond to an automatic fire
alarm, Pasqual Valley Parkway and Canyon Road."
Seconds later, central dispatch called, "Cancel that call. It's a first-floor smoke alarm that the
homeowner set off cooking."
The rest of the morning was quiet except for a small brush fire and a call regarding a serious
multi-vehicle accident. Going with the team for the accident on her first run made the next hours
fly by.
Once back at the station, she did her part helping to put the equipment away but was
increasingly aware of a familiar sensation that meant she needed to use the breast pump. The
lavatory, she discovered, was not a place she wanted to do the deed and, furthermore, was
unisex. She'd have to pump in the supply office during lunch. She went to the chief's office and
tapped on the door.
"I'm going to have lunch in the office," she said. "But I need to, um, use my breast pump, so
I'll lock the door."
She later said she had to bite her lip to keep from laughing as the color moved up his face, and
it was apparent he was trying to avoid looking at her chest, so he looked at her forehead, then the
floor, and finally out the window.

"Okay, good idea," he said, scratching his face. "We should have a safe place for you to
do…that." He made a swirly motion with his hand over his chest, and she couldn't help it,
barking out a laugh.
"The supply office is fine as long as you don't mind. I'll let Mike and Devon know I'm still
available."
"Of course I don't mind. You don't need to tell them anything." He nodded and looked away.
"Take a lunch break."
"Okay, thank you."
Lowering her head, she quickly took off for the supply office with her bag, afraid she'd start
laughing again.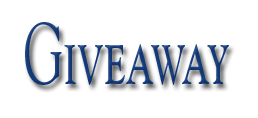 Follow the tour HERE for special content and a giveaway! a Rafflecopter giveaway