Listen, I've been disappointed by refurbished products before. I remember one time I bought a "refurbished" GPS navigator on ebay. The price was amazing (like too good to be true amazing) so I thought, well I need a GPS I'll give it a go. I got my device. I charged it and it turned on immediately. I thought, great, I really did get a deal. But it would never pick up my location. When I tried to contact the seller I got the run around and eventually nothing in the end. I contacted the manufacturer and they told me from the sounds of it I bought a defective product. I was never able to actually use it.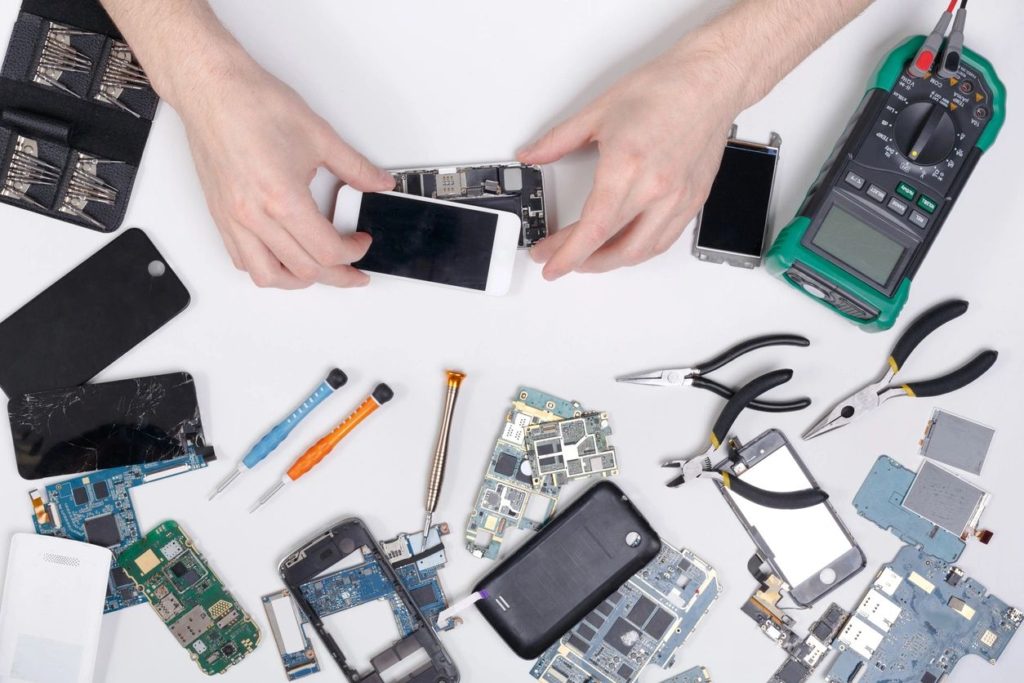 Another time I decided to buy 2nd hand Nintendo DSs for my boys for Christmas (I couldn't afford to buy them both brand new ones at the time) It still wasn't that cheap but much cheaper than buying them new. I bought them at a popular store known for video games. Well I decided when I got home I was going to check them out make sure they were in good working order before I wrapped them to give them to my kids as their "big Christmas gift". I was so glad I did. The one system wouldn't even turn on after charging. The other had some kind of orange gunk all over it including in the crevices. It looked like someone was eating Cheetos and never washed their hands. I was so upset, but also thankful, I had the foresight to check it before wrapping them and my kids opening the Christmas morning only to be disappointed. I took them right back to the store and told them how disappointed I was. They took them back and I ended up buying brand new ones for my boys anyway because I didn't trust to buy used ones from them anymore.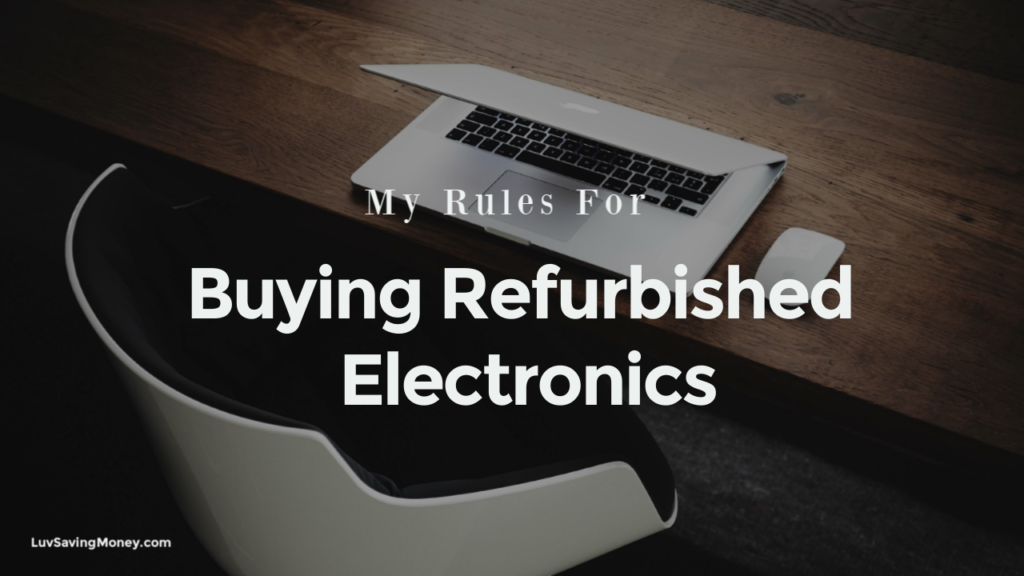 It was years before I was willing to roll the dice on another 2nd hand or refurbished electronic item. That is until I started following these rules for buying electronics that aren't new:
Does the store or site offer some type of return policy? If they don't offer one at all I don't buy. If they offer one but only under weird circumstances or an unreasonably short period of time, I don't buy.
Does the store or site offer a warranty on refurbished, open box, or used items? In my opinion, if a site is confident in their skills to refurbish an electronic item, or is confident in the sellers on their site they'll offer some type of warranty. Anything: 14 days, 30 days, 90 days, give me something!
Buy from trusted sites and sellers: I will no longer buy refurbished electronic from Joe Schmo on ebay UNLESS this Joe Schmo has credentials, high positive feedback and lots of sales to back it up. I'm more confident in buying from places that specialize in electronics like Best Buy, DealScoop, Staples, etc.
If it sounds too good too be true it probably is
What is their definition of "refurbished"? Do they actually check it? Look at it? Fix it? Or do they just throw it in a box and say "sold as-is". If it has some issues are they forward about it?
Why DealScoop?
I mentioned DealScoop. Some of you might be thinking "I've never heard of DealScoop. Why should I trust them?" That was my thought. I investigated their site before I ever agreed to work with them. They follow my rules for buying refurb products. They had a lot of positive reviews on the site. DealScoop has a grading system for their refurbished products so you can choose the best product for your needs. "A grade" means it's a new product. The box has been open but the product has never been used. "B grade" is refurbished but like-new. There may be some minor cosmetic flaws but should work like new. 90% of DealScoop's products are B grade. C grade products will have more noticeable flaws or scratches but should still work like new, according to the DealScoop site. If for some reason a product is missing a part, flawed, etc they will state this in the description.
I received a refurbished HP Envy Photo 7855 printer. Which is perfect because my older boys got laptops for Christmas for school work and we needed a printer for their laptops. The item arrived quickly. It was packaged well and had all the parts to it including printer ink! I honestly thought I'd have to buy printer ink for a refurb printer.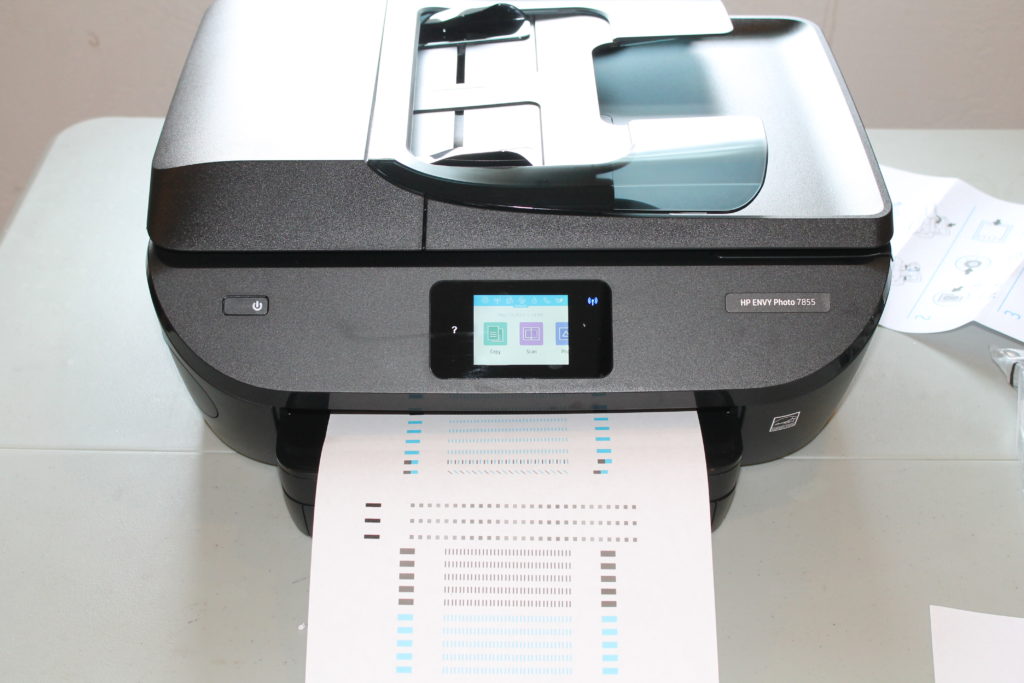 My 15 year old son was able to set it up and start using it immediately. As you can see, the test print went well. I showed him how to use the copier on the top. The touch screen was very responsive. It made a perfect copy as well.
We examined the scanner top and it looked like brand new. No noticeable flaws or cracks anywhere on the printer. This printer has wifi capability too. Perfect for both my boys to be able to print from both of their laptops. The wifi works, we tested that too.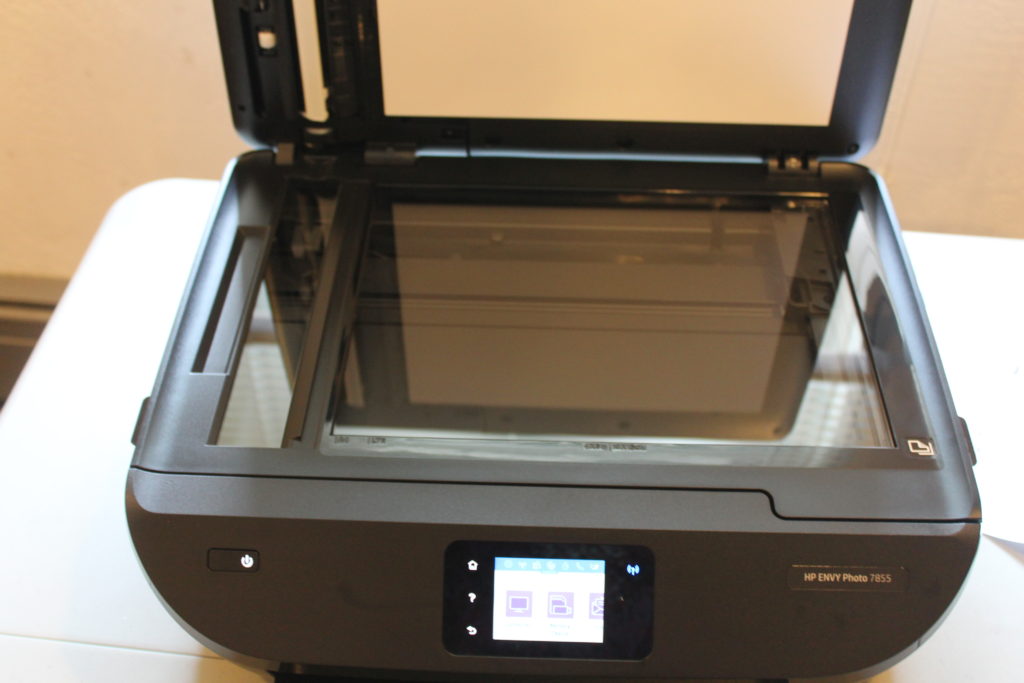 I would absolutely consider DealScoop the next time I need a new electronic item. I could not have asked the is printer to be any better. If they would have told me it was brand new (which they didn't) I would have totally believed them.
DealScoop wants to offer Luv Saving Money readers 10% off your purchase at DealScoop.com with code: LUVSAVINGMONEY or you can go through my Dealspotr Influencer link: https://dealspotr.com/getcode/WwJ8B
I received the above mentioned product at no cost in order to complete this post. Any opinions expressed are my own.