I have two fairly new drivers in my family. My oldest son has been driving for about a year and a half. My middle son just got his license in June. Living in Pennsylvania, our winters can get pretty bad. Snow, ice, occasional blizzards, occasional subzero temps. Not only do I worry about them hitting a patch of ice but I also worry about them breaking down or getting stuck when it's 10 degrees outside.
While at the grocery store I pick up a jug of kitty litter. I bring it home and tell my oldest son to put it in the trunk of his car. He looks at me funny. Then I realize he probably doesn't understand the purpose. I also realize that for people that might not live in a colder climate, they might not do the odd things we do when prepping for winter. Whether you're on your way to work at car dealership in Yonkers, NY, taking a drive in Duluth Minnesota, or going to the grocery store in the Laurel Highland of Pennsylvania, here are things people in colder climates keep in their vehicles and why.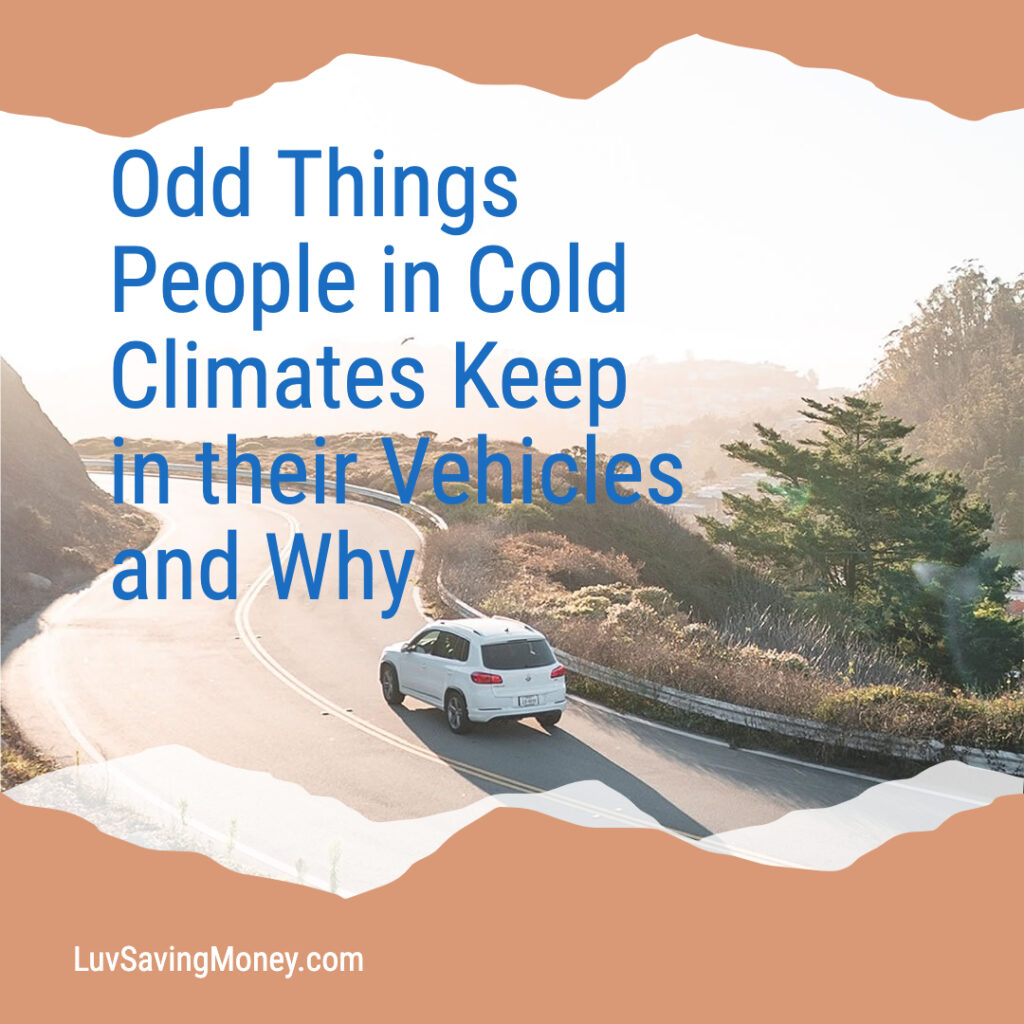 Kitty Litter or Bags of Sand
Seriously, a lot of us that live in areas that get frigid winters keep either a bag of non-clumping kitty litter or bags of sand in the trunk of our vehicles. For those with only front or rear wheel drive it helps to weigh down the vehicle a little bit for traction. But mostly it's used for when your vehicle get stuck in some snow or wheels are spinning on an icy patch. Pour some sand or some kitty litter in front and behind each tire. This helps to gain traction.
Emergency Shovel
Most of us have small shovels to throw in the trunk or back of our vehicle. A small metal one is best. If you look up emergency shovels you'll see what they look like. This can be used to serve several different purposes. It's not unheard of to park your car at work, have snow dump down while you're working, and come out to your vehicle buried in snow. Having an emergency shovel makes life a little easier to dig your car out. A good metal shovel can also be useful when freezing rain happens to break up ice around tires or pry things out of the ice.
Blocks of Wood or Wooden Boards
I don't personally do this but I know people that do. Some people keep blocks of wood or shorter wooden boards in their vehicle or truck. This one I didn't really know about until recently. The blocks can be placed in front of the tire if stuck in a ditch, mud, or a snow drift. Wedge in front of the tire. Hopefully it lift your vehicle up enough to get out of where you're stuck.
Emergency Blankets
My husband had actual emergency blankets from a survival kit in his vehicle. Some people just throw an extra fleece blanket or two in their car. The idea, if your car breaks down, it might be a while until help arrives in bad winter weather. You can't keep your car running forever. If you're low on gas this statement is very true. Emergency blankets could mean the different being ok until help gets their or going straight to the emergency room once help arrives do to hypothermia or frostbite.
Bottles of Water and Energy Food
Ok so maybe this one isn't so different but it hits different when it's 20 degrees outside and you're broke down in the middle of nowhere. Foods that store for a while and might be considered energy food are helpful. Things like protein bars, nuts, or granola bars. Again if you're gonna be there a while you grab your emergency blanket and have water and food for at least a little while.
Yes it's true the water bottle can freeze but it will typically start to melt while driving hopefully having melted enough by the time a car breaks down. It's also helpful if your car is overheating.
Vehicle De-Icer and/or Winter Washer Fluid
Vehicle De-Icer comes in handy a lot. De-icing windows, frozen locks, windshield wipers froze to the windshield, etc. They typically come in convenient spray cans or squirt bottles to make de-icing easier.
There is also special winter windshield washer fluid that can help melt snow and ice while cleaning your windshield. Some people will fill their washer reserve with the winter wash fluid and keep a container of vehicle de-icer but the washer fluid can also help de-ice locks in a pinch.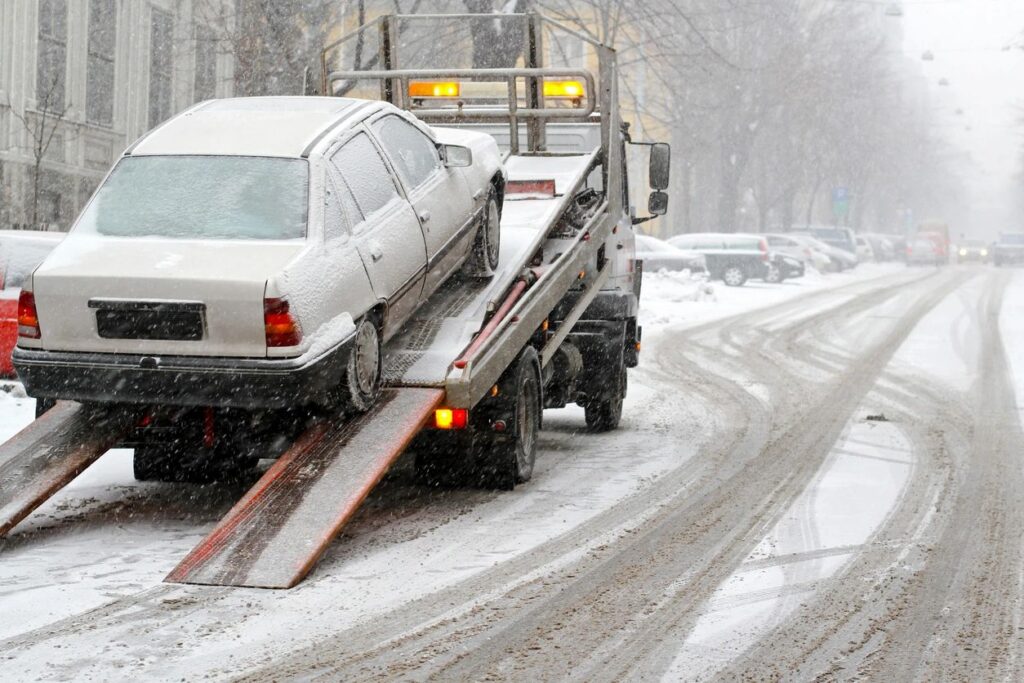 Closing Tips
Whether you live in a cold climate or not, have a car emergency kit is always a good idea. Most include things like emergency triangles, jumper cables, a couple basic tools, roadside flares, flashlight, etc. Some more elaborate ones will even have the emergency shovel I mentioned and air compressors. It's a good idea to keep your phone charged and even carry a back-up battery or power bank with you in bad weather. Have the name of your mechanic or roadside service handy just in case. Always let someone know where you're going and approximate time of return so if you do break down or get stuck there's a better chance someone will know where you are to get you help.
These are just a few things I know people do to prep for winter driving emergencies. If you have idea I'd love to hear them!
This post is sponsored by Central Ave DCJR . This post also contains some affiliate links. I will earn a small commission from sales made through my posts.