If you are a member of Amazon Prime then you know Prime Day is coming up July 15 & 16, 2019. What you might not know is that other retailers are trying to compete for your business on those days and leading up to it. While Prime Day on Amazon will be where it's at, if you're not a Prime members it will still be an exciting shopping day.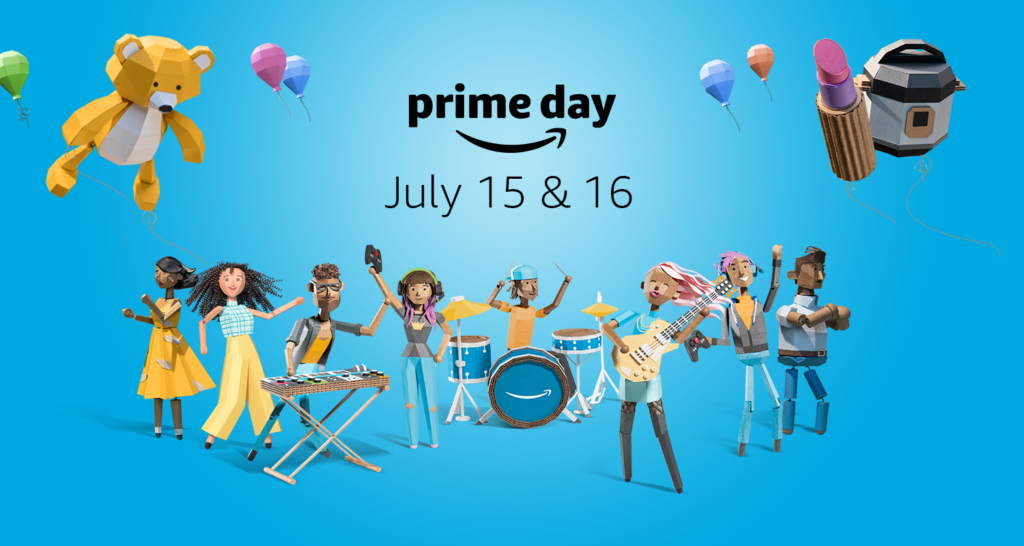 From retailers selling their items on Amazon with special Prime Day deals to retailers doing their own thing on the same days, calling it something else.
Target
Target will be having Target Deal Days on July 15 & 16 on their website touting their "biggest sale of the summer" with deals from "top national and exclusive brands". They're also sure to mention you don't need a membership to shop. You can shop early access deals too. Shop online or through the Target app.
Macy's Black Friday in July sale is going on now until Sunday July 14 (so it cuts off just before Prime Day but the deals are really worth checking out. $50 6 qt Instant Pot DUO with free shipping when you use code: DEAL, 50% off Tarte Glamazon 2 pc eye set made exclusively for Macy's reg $50 now $25 during the Black Friday in July sales, Philosophy shower gel collection $9 (reg $18), Kids 5 pc backpack set for $15.99 (reg $40) and much more.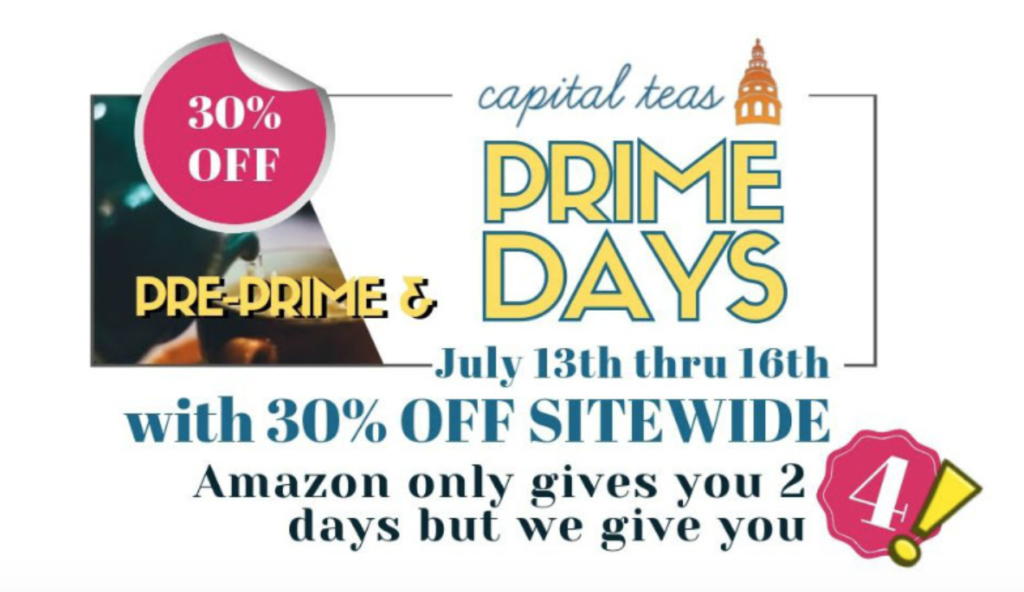 Capital Teas is advertising "pre-prime day deals" with 30% off the entires site until July 16, 2019.
Brand Offering Deals on Amazon
There will be a lot…I mean a lot…but these are just some of the early mentions I've received:
Offering 25% off select products available now and into Amazon Prime Days. Clip the 25% off coupon under the listing title.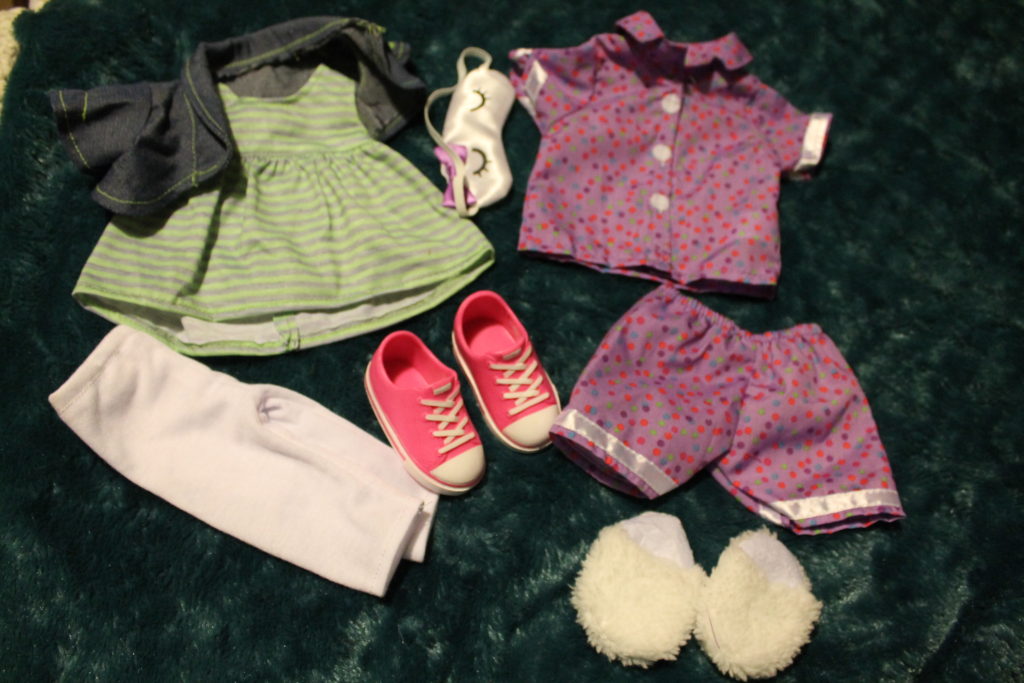 If you're not familiar with Club Eimmie, it's an affordable subscription service that sends clothes and accessories for 18 inch dolls every month (think American Girl, My Life dolls, starpath Dolls, etc) They're offering a deal of just $5 for a box with 2 different accessory boxes to choose from. This deal is available now through Prime Day.
Club Eimmie Trendy Romper pack for $5
Club Eimmie dress your doll intro pack $5
Alternatively you can get the $5 Club Eimmie box deal through their website too.
These particular deals will not be available until Prime Day.
Waterpik Aquarius Water Flosser will be a spotlight deal at $39.99. This offer is valid on all colors, including the new mint and burgundy options! The advanced design of this compact professional model includes pulse-modulation technology for maximum plaque removal (Floss Mode) and enhanced gum stimulation for improved circulation (Hydro-Pulse Massage Mode).
Waterpik Cordless Advanced Water Flosser will be a Prime Day deal at 20% off. The Cordless Advanced features a magnetic 4-hour rapid charging system, ultra-quiet operation, waterproof design, and global voltage. It's perfect for small spaces, travel, and use in the shower.
Cate & Chloe are offering deals starting today until July 16 for Prime Day in their Amazon store including their Bianca 18K white gold plated Swarovski crystal hoop earrings regularly $135 for only $15 while supplies last. Look for these deals with reduced prices and the coupon to clip. Or the hoop earring pictured above of only $15.99 with Prime Day deal and coupon. There are several other jewelry pieces just look for the coupons to clip.
Amazon still has the 30 day free trial for Amazon Prime. This is one of the best times to check out the benefits of being a Prime member. I've been an Prime member for years and it's worth every penny to us.
Other Amazon deals will be lightening deals and will sell out quickly. Follow the Luv Saving Money facebook page and/or Luv Saving Money on Twitter so you don't miss the best deals!
This post does contain affiliate links. I will get a small commission from sales made through my links.