LEGO is one of those toys that are timeless. Kids enjoy building with LEGOs as much today as they did 30 years ago. I still enjoy sitting down and playing with LEGOs with my kids. I love to see the ingenuity, the creativeness, and the problem-solving skill come into play.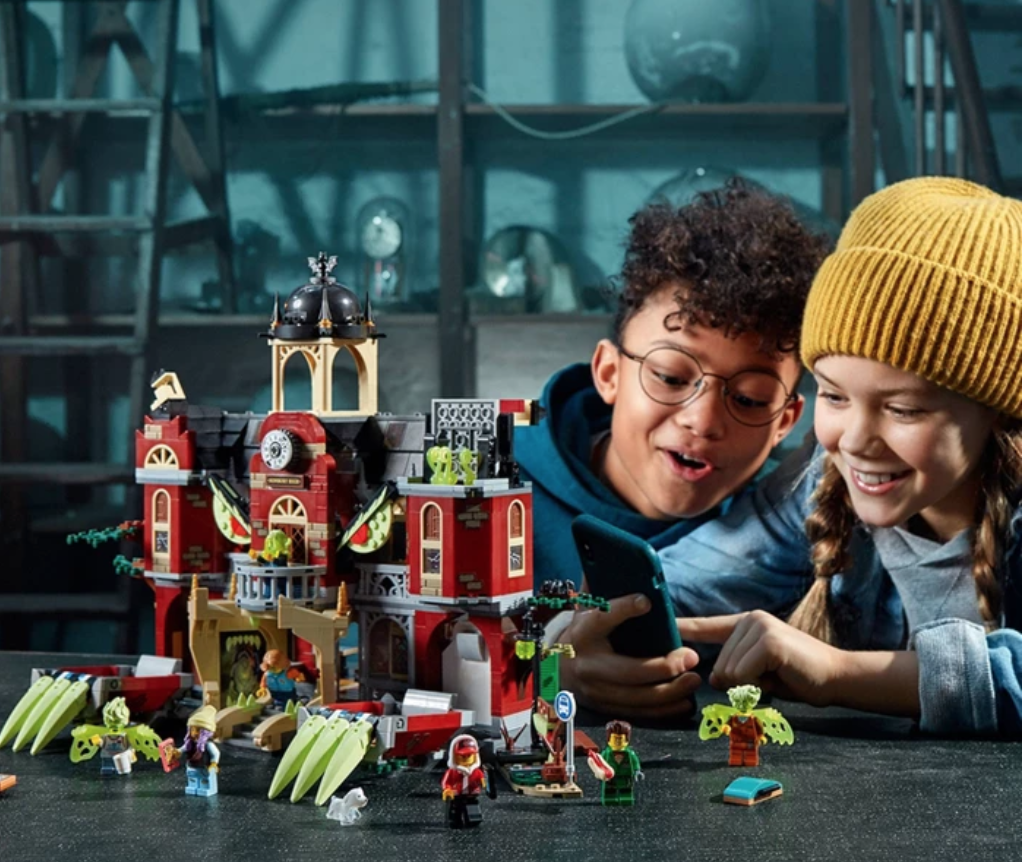 Once you get a masterpiece completed sometimes it's hard to decide, Do you smash it or do you display it? LEGO Hidden side lets you increase the enjoyment of your accomplishment by ridding it of the unwanted guests. Yea you read that right. After you build your creation, LEGO Hidden Side uses AR technology via a free app that lets you detect and catch ghosts in your new creation.
LEGO Hidden Side offers 8 different sets from budget friendly J.B.'s Ghost Lab to the large haunted high school. My 10 year old son already has a few sets on his Christmas wish list.
Check out the LEGO Hidden Side Comic-Con trailer:
I'm no toy expert but I have a hunch that these will be the hot LEGO sets for Christmas. If my 10 yr old son and my 6 yr old daughter already want one, you know they'll be talking about them too.
This post does contain affiliate links. I will get a small commission from sales made through my links.