This post does contain affiliate links. I will be compensated for any purchases made through the links/banners. Any opinions are my own.

If you're in the market for a new mattress you're gonna want to check out this deal from Nectar Sleep.  Nectar Sleep is already recognized as one of the best mattresses under $1000.  They always offer 365 night sleep trial, forever warranty, and free shipping and returns.
But until May 31, 2017 you can get one more money saving offer. How about $125 off any mattress + 2 FREE pillows!  That's on ANY mattress even twin size.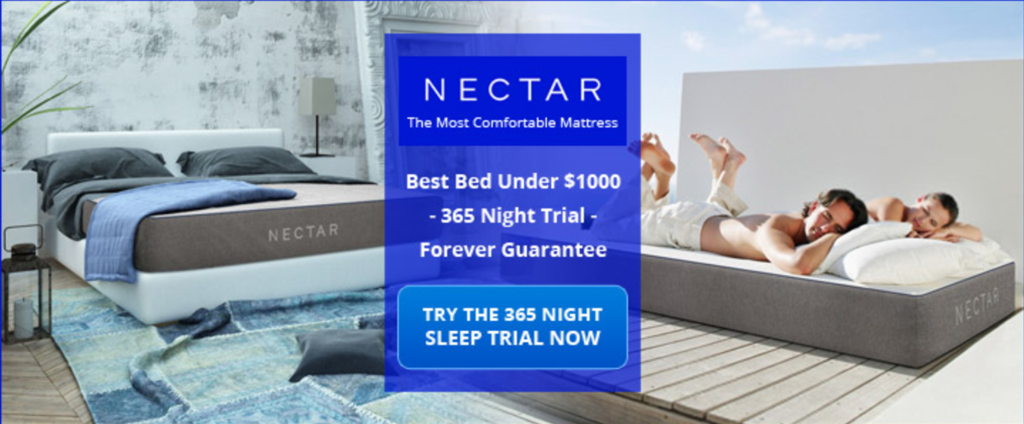 I've been wanting to try these mattresses myself. If you check out the website they have consistently high customer reviews too.  With all the benefits and money saving offers, I just can't find a good reason not to give Nectar Sleep a try.
There's also the added convenience having it delivered right to your house. No running store to store to find a mattress, no taking off work for delivery, etc etc.