I received the below mentioned products in order to complete this post. Any opinions expressed are my own.
It seems more and more companies are making the move to "natural" products. Except if you don't really understand "natural" or "organic" some companies try to pass off products as organic or natural but really aren't.
Dr Jacobs Naturals have always done it.  Using the same castile soap recipes developed by Dr Jacob, a Swiss chemist in the 19th century.  Dr Jacobs naturals offers natural castile soap products with multiple uses.
I received several Dr Jacobs Naturals products to try myself.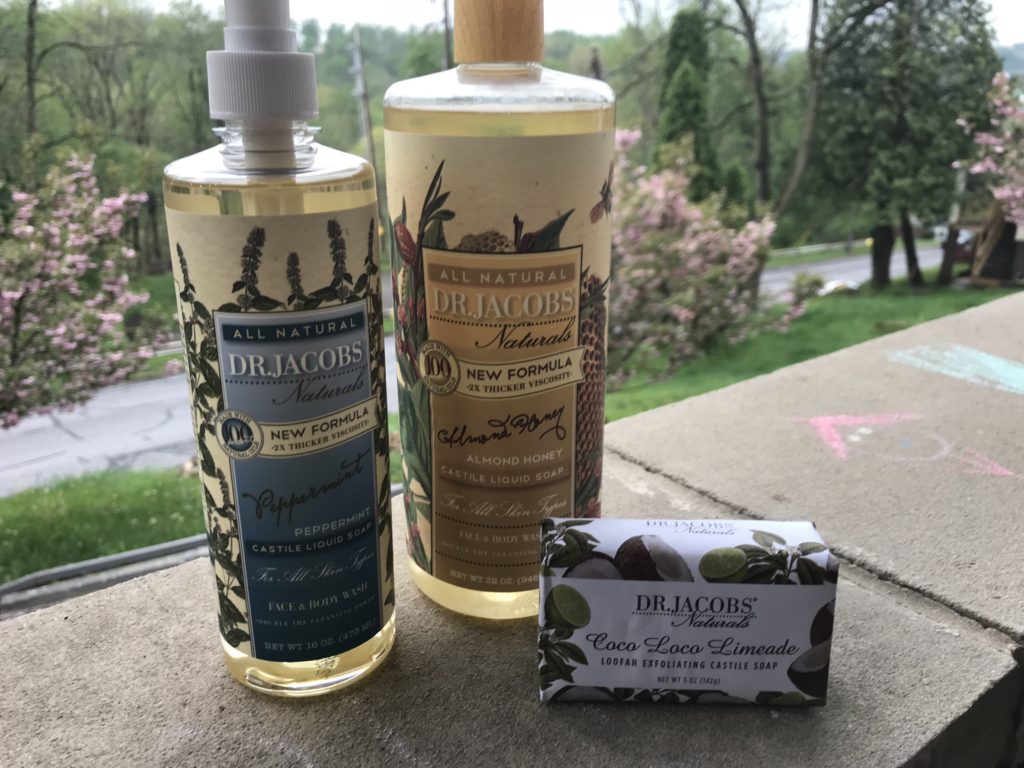 All of these products had a wonderful scent.  I'm a fan of almond scents but I don't seem them as often as I'd like.  The almond honey castile liquid soap was awesome for body wash, facial cleanser, or and soap.  It uses natural ingredients, essential oils, and fragrances. A little went a long way.    The bottle was rather heavy so it made it a bit slippery in the shower, This might be best used to refill old bottles?
The Coco Loco Limade loofah exfoliating castile soap bar was the perfect thing to take on vacation with us on our trip to Topsail Island, NC.  Perfect scent for a beach vacation (or if you want to imagine you're there in the shower) the exfoliating properties with the lime peel was great for dry and peeling skin to keep my skin beach ready.  Another benefit is minimal packaging and the wrapping on these bars if made from recycled paper!
I used the peppermint sparingly because my husband has some weird peppermint aversion lol.  But seriously he doesn't like peppermint much not the smell, not the taste. If you want to gross him out give him some mint chocolate chip ice cream (which my middle son and I love by the way).  Because the castile soap uses peppermint essential oils it's a pretty strong peppermint smell.  The pump bottle makes it convenient for hand soap, face wash, or body wash though.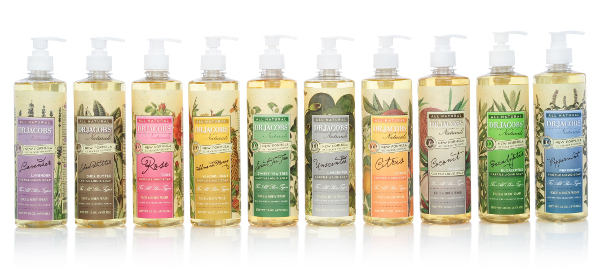 Dr Jacobs Naturals Castile Soap line is 100% Made in the USA!
Free Shipping Now! – Free Shipping on all Dr. Jacobs Naturals products totaling over $20! Use code freeship20
https://www.usfamilycoupons.com/coupon.php?regionid=75&bid=13679&dealid=3593