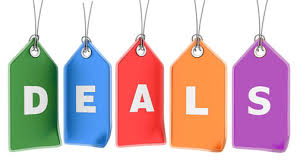 I love Brad's Deals. If you haven't checked it out you should. I'm signed up for the emails which is how I found out about this COACH deal! I know, I'm a frugal blogger, why am I writing about COACH?  Well because this is probably some of the lowest prices if not the lowest prices I've ever seen on on COACH handbags and wallets through this deal!
Bon-Ton has COACH bags and wallets on sale up to 50% off.  Which is a pretty good deal already.  Then Brad's Deals has a special coupon code for an EXTRA  25% off.  You can also stack a FREE shipping coupon too which is awesome because shipping is usually $9.95.
To save even more money go through Giving Assistant and you'll get 3% cash back.  That's what I did.  They have small hand bags for as low as $75 shipped with the coupons!  About half the hand bags end up being under $150 with the coupon codes.
I'll tell you I have never owned a COACH …anything…in my life but I splurged a little on myself. This beauty is on it's way to my house and yes it was under $150:
You can get COACH wallets, coin purses, ID holders, and key chains for even less with this deal.  If you've been looking for an excuse to get a new handbag, you got it.