This is a fun craft to do over the summer especially on a rainy day when you're stuck inside. This one required the help of an adult. This activity is inexpensive, easy to get the results, and will help get rid of all those broken crayon pieces you have.
What you'll need:
–a roll of wax paper
–different colors of crayons I recommend at least 4
–crayon sharpener or other open sharpener to shave crayons
–shapes to trace (you can use stencils, cookie cutters, or other objects around your house)
–string to hang your sun catchers
–hold puncher
–old rag or fabric scrap you don't mind getting melted crayon on
–paper clip
–iron (as in a clothes iron)
–piece of cardboard
First tear off a piece of wax paper and fold it in half. You can clip it together to it stays doubled over. Have your child trace a shape onto the wax paper with a pen. Cut out the shape. You will have 2 of the shape since the wax paper is folded. Place an old rag over the piece of cardboard. Then set one of the cut out wax paper shapes on top of the old rag. Have your child use the crayon sharpener to shave a few crayon shavings over the wax paper shape. Do this with several different colors. I had my 5 year old son do this with a typical hand pencil sharpener.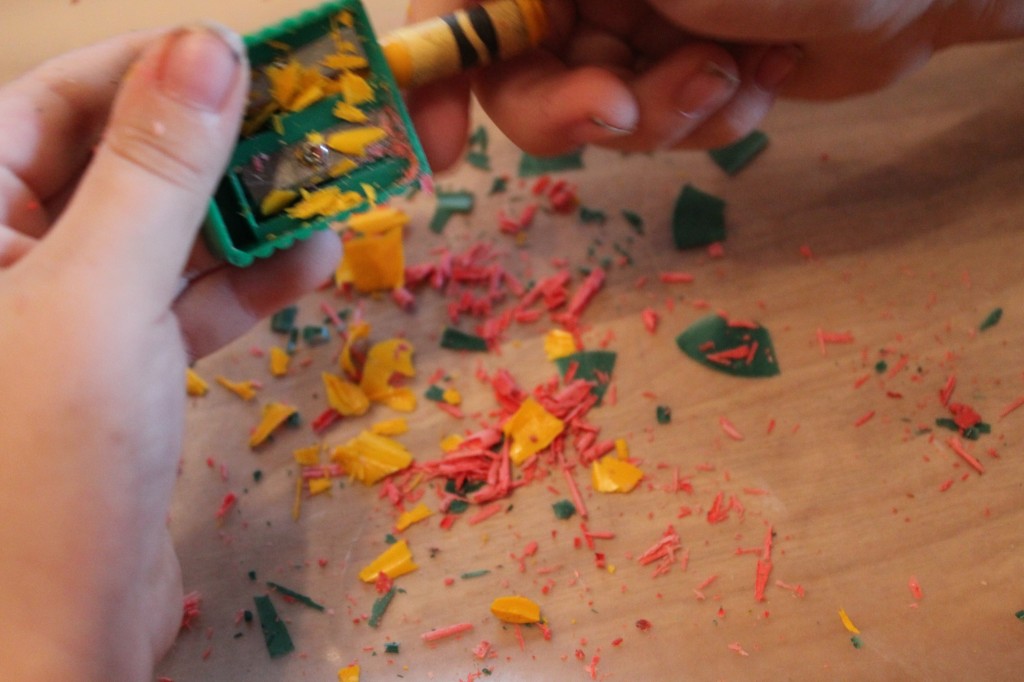 It's better to keep most shavings in the middle of the shape. When you have a small gathering of crayon shavings in the middle of the shape place the other wax paper cut out shape on top. An adult should take the clothes iron on the lowest heat setting and gently iron over the shape. You only have to do this briefly. The crayon shavings will melt pretty quickly. As you iron you'll notice the crayons will melt and spread which is why it's better to keep the shavings in the middle of the shape otherwise they can ooze out the sides. Allow it to cool. Once cooled, punch a hole at the top the shape and tie a piece of string through it to hang it.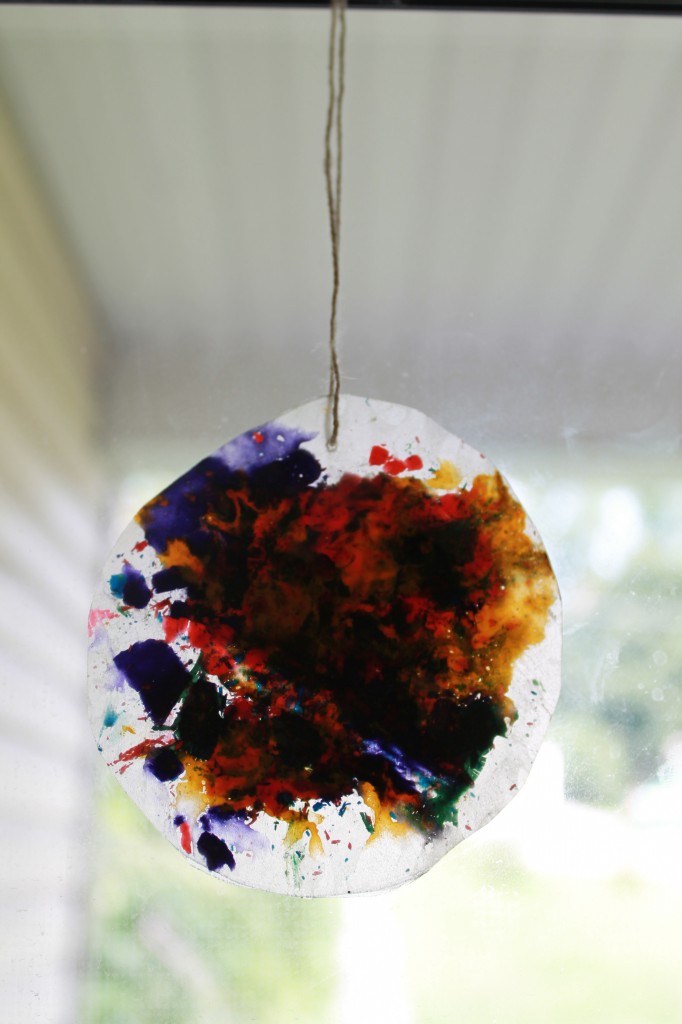 Check out my guest post  to see how to make your own homemade scratch art paper too.