Have you ever wanted to dye rice?  Why you may ask, would one do that? There could be a number of reasons why.  Use dyed rice to make textured pictures, use them to make find-it jars, put it in a bin and allow your children to play with it like sand or add objects to the bin for a find it game at home.  You can also use it as a type of "sand art" material.
I always wanted to know how to do this.  Turns out, it's really pretty simple.
What you need:
–Resealable freezer bags
–uncooked white rice
–food dye
–vinegar
–empty jar or container for mixing color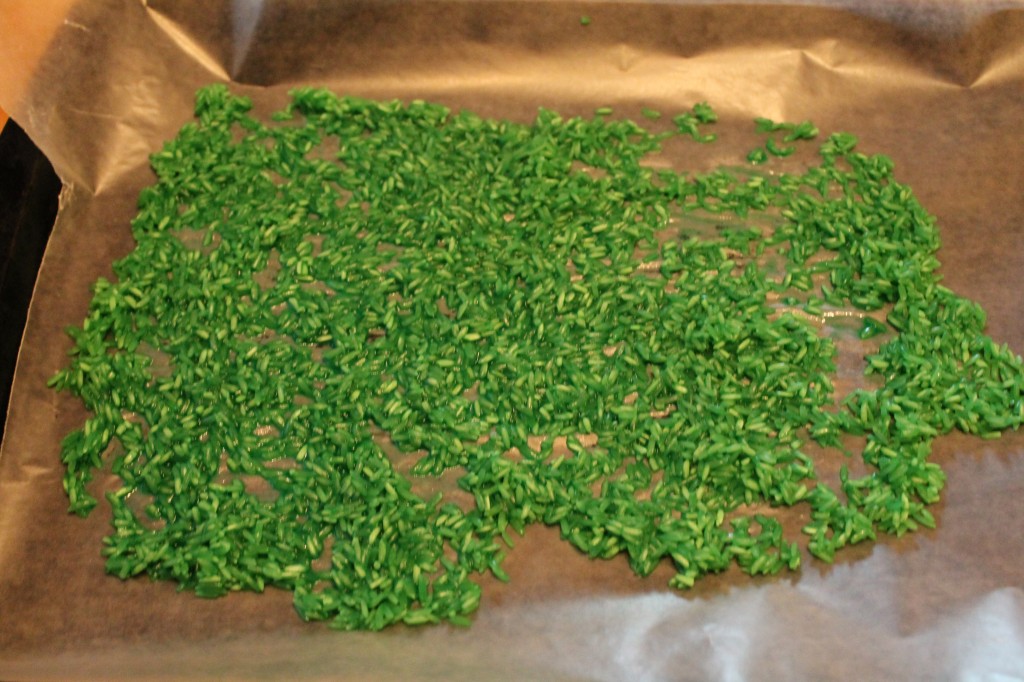 You can make as much as you like but I'll tell you the directions I used.  You can make as many colors as you want.  Put one cup of rice into a bag.  In an empty jar (baby food jar, small food storage container, etc) mix 4 tablespoons of vinegar and food coloring (you can add as much coloring as you like for the amount of color you want.)  put a lid on the container and shake it to mix.  Dump the color mixture into the bag of white rice and shake the bag.  The kids just love doing the shaking.  After you've covered the rice well you'll  need to let the rice dry.  You can do this by spreading it on a non-stick baking sheet or baking sheet with wax paper.  Once dry your rice is ready for whatever craft, art, or sensory activity you have in mind.
Check out my guest post for some affordable craft ideas with your kids.