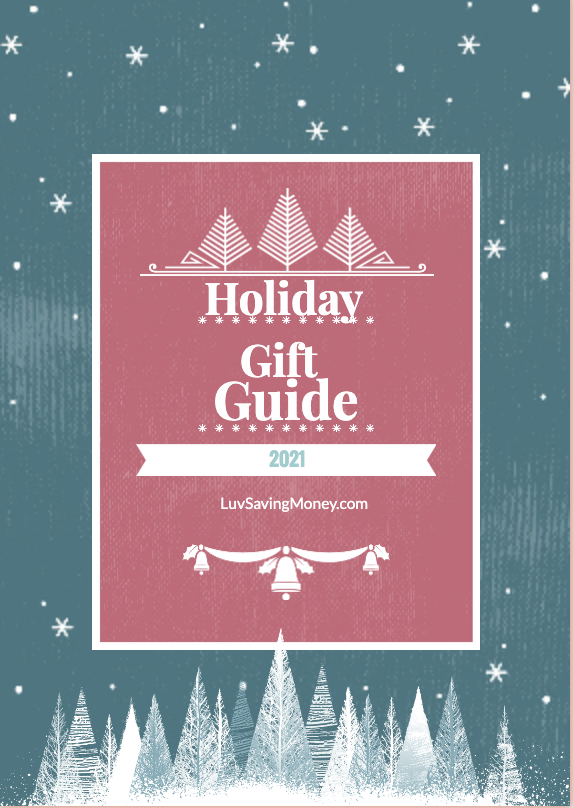 Teens can be hard to buy for, especially if they're not your child. Teenagers are exploring their own styles, like/dislikes, they still want to have fun but don't want childish things.
As a mom of 3 teenage boys and aunt to a 14 year old niece, here are some fun ideas for teens. Some may appeal to boys more, some may appeal to girls more, and some have more universal appeal.
Shashibo Shape Shifting Box – Price Point = $20-$25
These cubes fascinated me the first first times I saw ads and video on them. I looked up youtube videos on them and I was convinced that I had to get one for each of my kids and my one son's girlfriend.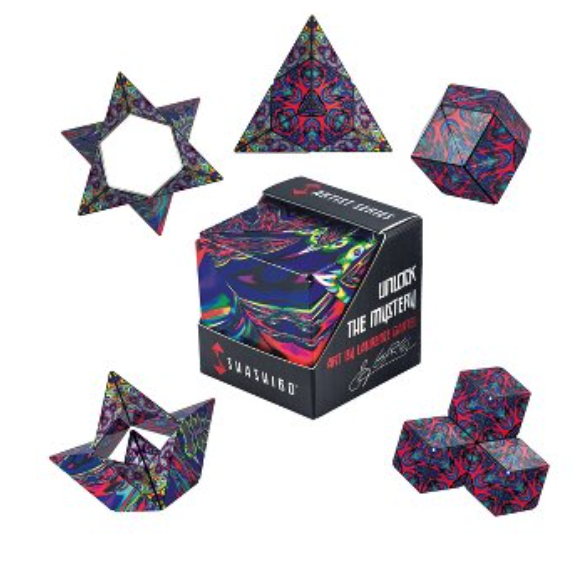 The idea of the Shasibo is it's a puzzle cube. Each with a different theme: Confetti, Moon, Elements, etc. etc. you open up the cube and it immediately starts changing shapes. It comes with a guide to help you create different shapes. The puzzle part is trying to create the shapes and eventually trying to get it back into a cube which doesn't seem to be an easy feat.
One of the popular things right now is fidget toys. The Shasibo, while a puzzle cube also is being used as a fidget toy. These cubes are just about the same size as a rubics cube. They have been and and out of stock and many retailers with some designs being harder to find than others. The Confetti seems to be a popular one.
Where to find Shashibo Shape Shifting Box
Color Fusion Nail Polish Maker – Price Point $25 – $50
This one would be more geared toward the pre-teens. The Make It Real Color Fusion Nail Polish Maker allows you to create over 200 custom shades of nail polish! Download the app for color matching technology and create a color to match that favorite dress!
It comes with everything needed and has enough supplies for up to 120 manicures or pedicures.
Where to Find Color Fusion Nail Polish Maker
Mini Over the Door Basketball Hoop – Price Point $10 – $40
I don't know any kids that doesn't love shooting baskets in a mini basketball hoop. I have one and all 4 of my kids ages 8 – 19 play together. They play games like HORSE, 21, and challenging each other to make shots. These hoops fit easily over any door with a provided hook and most, if not all of them, come with a mini basketball. Some even come with a hand pump for the mini basketballs.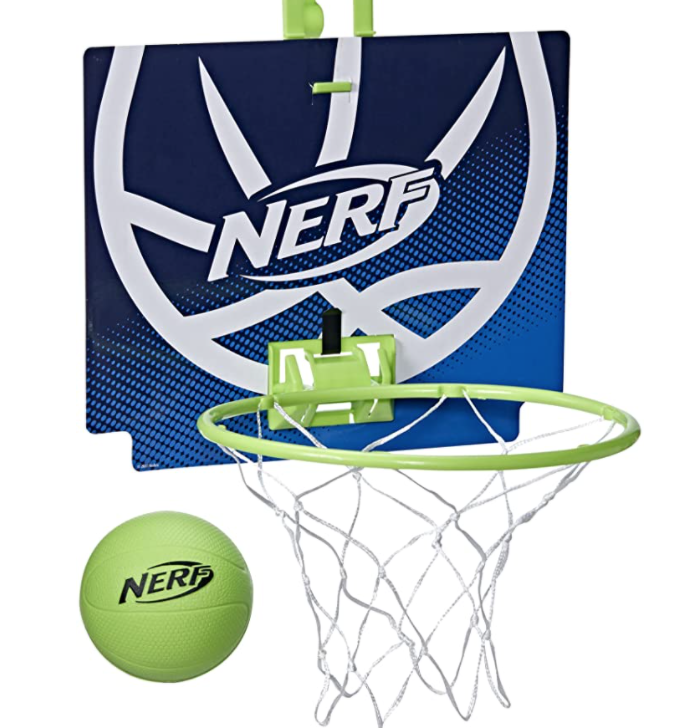 I know the price point is pretty wide but that's because there are so many to choose from depending on your budget and how sturdy of a basketball hoop you're hoping for. Some even have extra things like LED scoring or glow in the dark features.
Waterproof mini bluetooth speaker – Price Point = $15 – $50
But my kids/niece/nephew/grandchild already has a bluetooth speaker. Yea so do my kids but, the mini waterproof speakers are great for a few reasons but I highly recommend getting one with a clip rather than a string.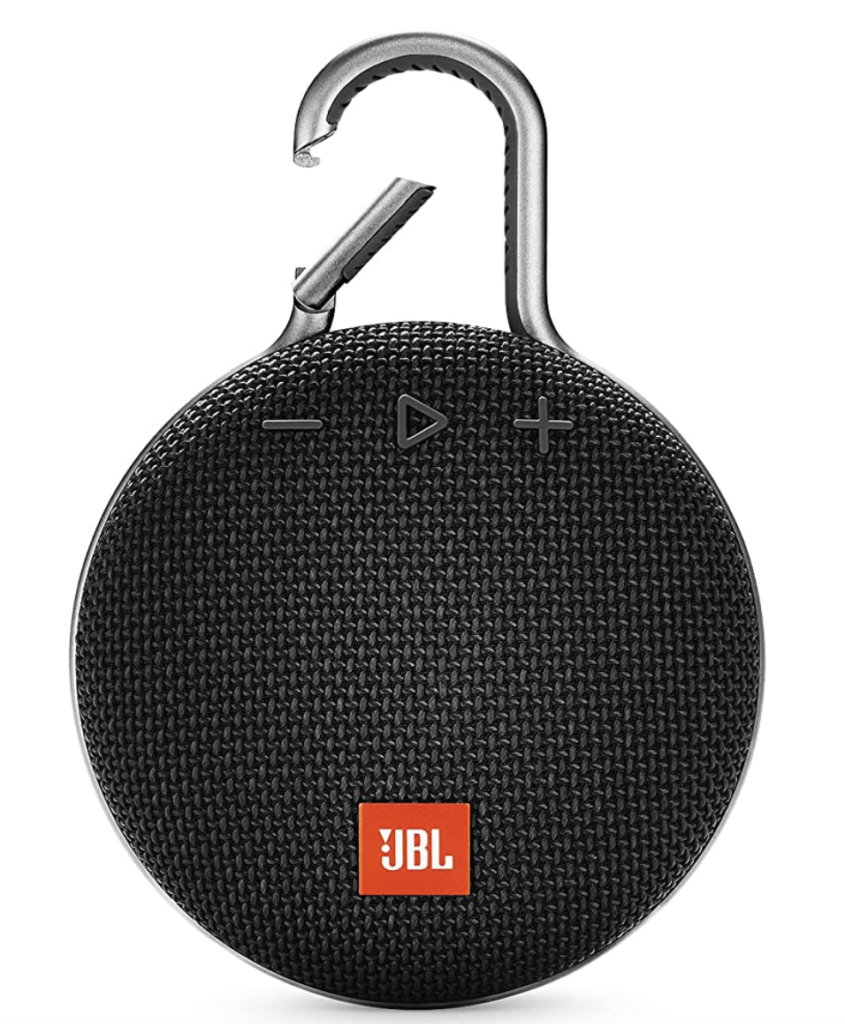 My one son got one when he was around 13 or 14 years old. He would clip it to his backpack to take with him while riding his bike so he could listen to music. He'd take it to the basketball court or volleyball courts when hanging with his friends. He used it in the shower. He took it to the pool. And it's all good because it's waterproof, travel-friendly, and reasonably priced.
In fact, my husband liked the one my son had so I got him one for Christmas a few years ago. He likes to use it in the shower or when we go to the beach.
Downfall is the teen your gifting it to would need to have a smartphone to get the most use out of it. It can be used with a laptop, tablet or other bluetooth device but for grab and go purposes, a smartphone is best.
Amazon has a big selection. You can find them priced anywhere from $12 – $75. Some examples I'd consider buying my own kids would be:
Pixicade Mobile Game Maker
I saw this as part of a virtual holiday toy expo a couple months ago. I knew I had to get one for my 12 year old. This is great for any kids who is either: Into video games, loves creating, wants to be a game designer someday, or loves their tech.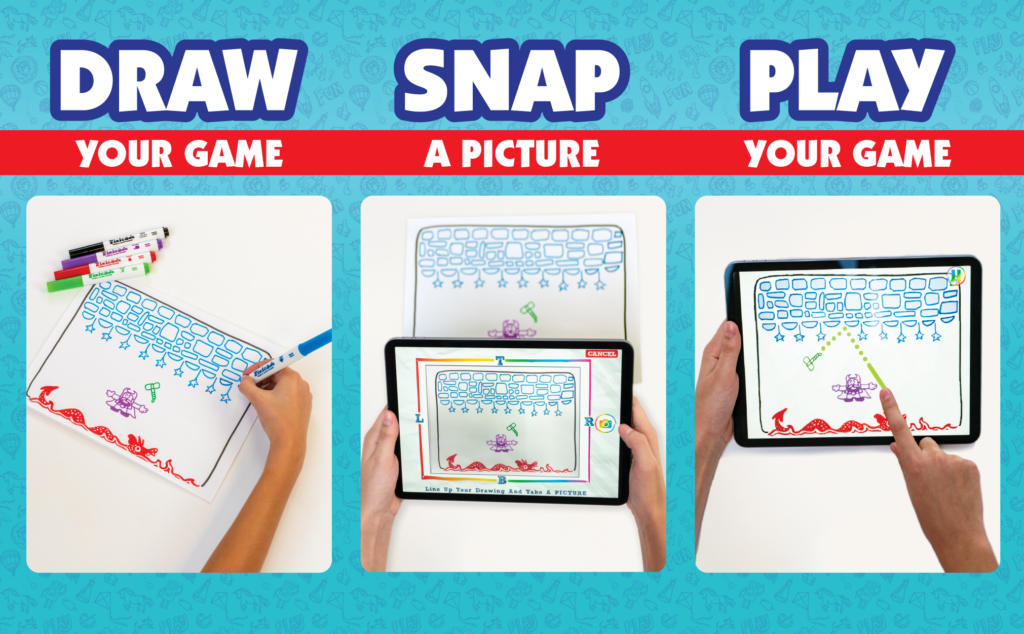 Pixicade allows your pre-teen/teen to create their own video game of sorts. You purchase a Pixicade kit. It comes with game templates, quick start guide, 2 QR codes to download the app (added value so you can buy 1 kit for two kids if you want), high quality markers, stickers.
There are two different kits Pixicade which is $19.99. Your pre-teen or teen can create up to 1200 games. Pixicade Plus $29.99 allows them to create up to 2000 games and comes with extra stickers, more game templates, and an extra set of markers.
Interesting story, it was created by a husband and wife team. The wife is an educator, illustrator and art teacher. The husband is a software engineer. They wanted to make it fun and educational. Encourage kids creative thinking and problem solving skills.
The kid you're gifting it to does need access to a smart phone or tablet though to be able to play.
Where to buy Pixicade
I would also check stores locally. I actually saw some at my local Giant Eagle about a week or so ago.
Honorable Mention – Dribble Up
So I like this idea but there's two thing holding me back from giving it an all-in recommendation.
DribbleUp has smart soccer balls, smart basketballs, and other smart active devices. I think the basketball and soccer ball are great for kids that are all in on those sports. You use an app, scan your smart ball, and run though dribbling, kicking, traps, and other drills using the app. It helps kids hone in their skills, increase stamina, improve skills, and increase confidence. They can take live or on-demand classes with trainers.
So what is holding me back? Well right now they're on sale which puts them at $50 for the soccer ball and $60 for the basketball on sale. Not too bad on sale but if they're not on sale they're around $99. The second thing holding me back is that the app has a $9.99 monthly fee. I also feel it would be a more personalized gift for the teen that's all about soccer or basketball depending on which one you choose.
Here's a DribbleUp Youtube video on the smart basketball to get an idea what it does
Where to buy DribbleUp
This post does contain affiliate links. I will earn a small commission from some links in this post from sales made through them. Prices in this post are up to date as of the time of this post. Other stores may have certain items but I only included links in which they were in stock at the time of this post.