I received several Natren product at no cost in order to complete this post. Any opinions expressed are my own.  This post is not intended to give medical advice.  Prize is sponsored by Natren.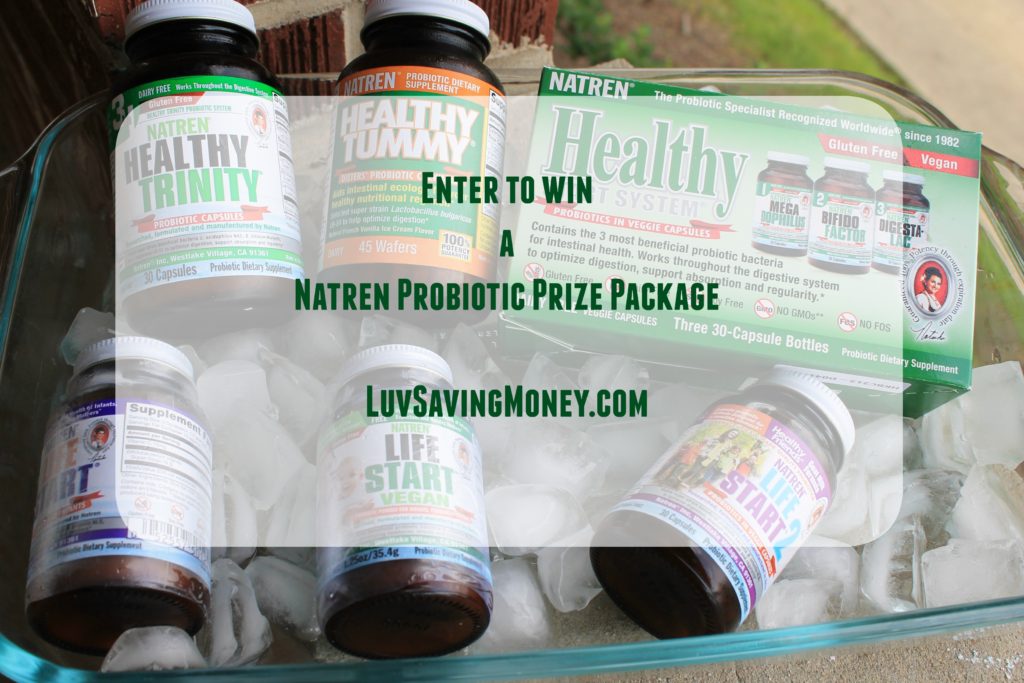 I've mentioned a few times on this little blog that I have ulcerative colitis and IBS.  I see a GI doctor regularly and take prescription medication to manage my diseases.  I've had conversations with my doctor, with a dietician, and with others dealing with GI issues. I realize there is not a cure for my issues but there are things I can do to reduce symptoms and flare ups.
One thing is my diet.  Eating certain foods can irritate me and prompt certain symptoms for me.  Taking a probiotic can help maintain my "gut" health. There is also info out that that links GI issues to issues such as depression which I do have.  So things like proper sleep, exercise, etc can help as well.
If we circle back to probiotics though, you find that there are so many on the market  now. It seems a new brand is popping up all the time. How do you know which ones to trust? How do you know which ones will do what they're meant to do?  How do you know you're not getting things added into your probiotics that you probably don't want in there?
Natren probiotics has been around for 30 years! Natren founder, Natasha Trenev along with her father, brought the idea of probiotic yogurt and acidophilus liquid to the US.  Natasha is known as the "Mother of Probiotics" in the early 1980's she introduced the term "probiotics" to the health food industry.  You guys she is literally the reason we know about probiotics in the US today!  She was the first to arrange refrigerated sections in health food stores just so her family could sell their probiotic yogurts in stores.
In the 1980s and 90s Natasha actually established the entire probiotic category within the natural food industry.  Natasha created many firsts in regard to probiotics.  Natasha has written books on probiotics as well.  Natren is one of the only probiotics that has received International cBMP certification through Australia's Therapeutic Goods Administration (TGA) at the pharmaceutical and medicinal food level.
You can visit the Natren site to read more about the info, history, and science behind it too.  I could type it al. here but, why hear it from me when you can go straight to the source?  Here's a helpful video about Natren as well:
Today Natren offers probiotics for all ages with many different product even in chewable for for kids and products for baby.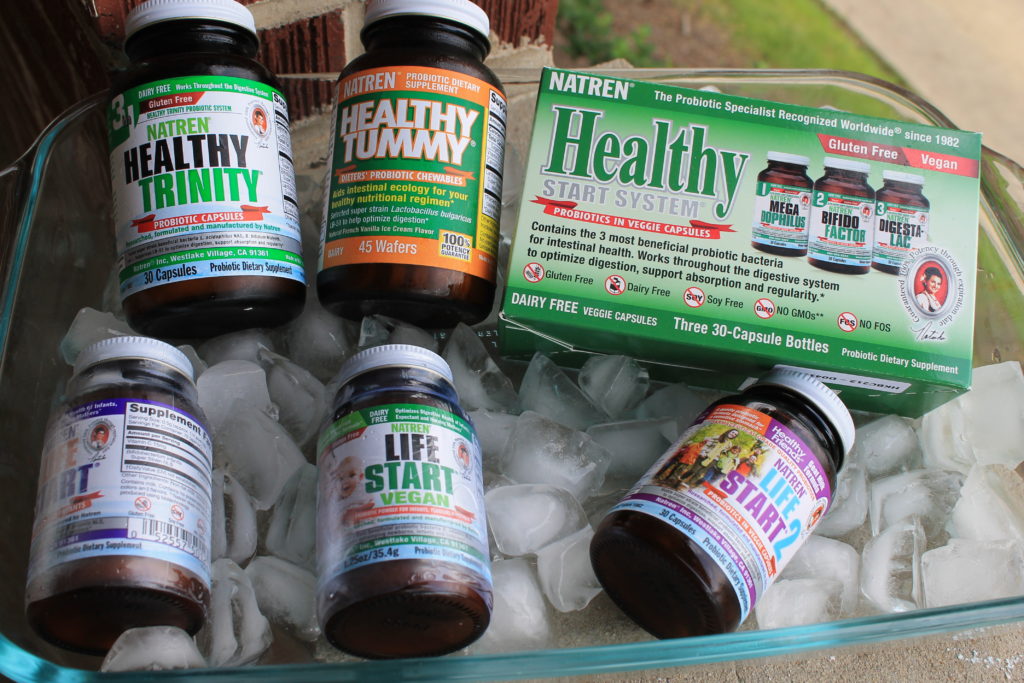 They have options for all stages of life. With Vegan, gluten free, and dairy free options.  The Healthy Tummy chewables my 9 yr old has been taking.  It says they are vanilla ice cream flavored.  He says they taste good. I've been using the Healthy Start system which is gluten free, dairy free, soy free, No GMOs, and No FOS.  They all arrived to me in glass bottles.
Natren products are shipped to you cold because they do contain live probiotics.  I also received a handy booklet with lots of info about Natren.
GIVEAWAY
1 Luv Saving Money reader will win
a Natren probiotics prize package
US only