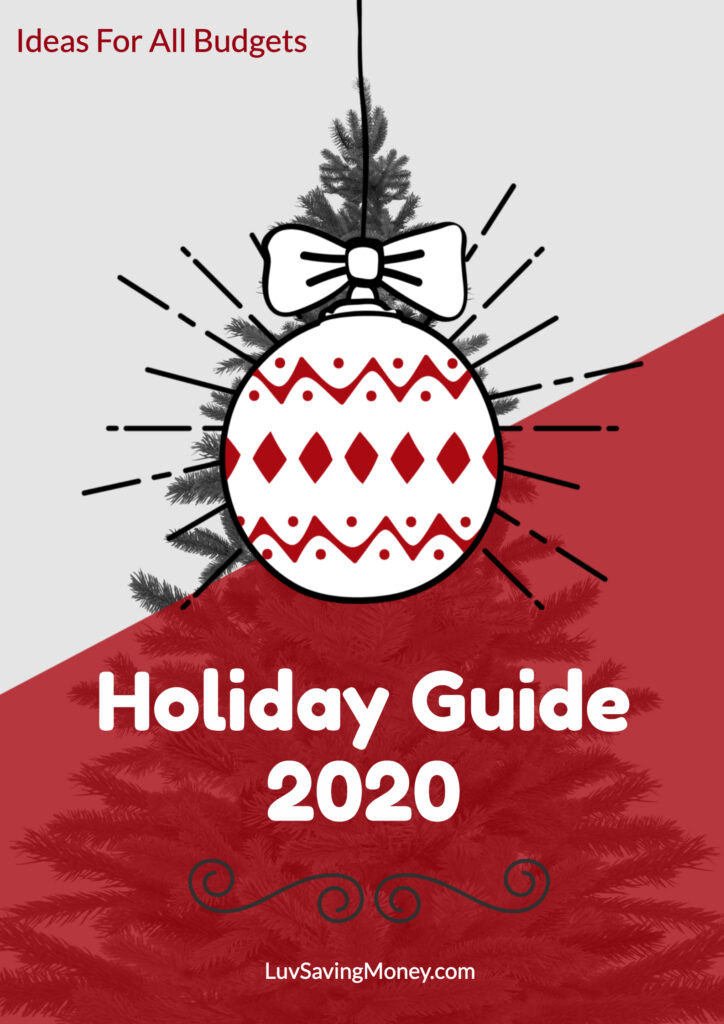 We had the chance to have a Spin Master Game Night through Tryazon. We received 3 different games: Headbanz, Grouch Couch, and Upwords. The are all family oriented board games but as you read my reviews you'll see which ones might be better suited for your family
We are a family of 6. My kids are 7 yrs, 11 yrs, 16 yrs, and 18 years. So sometimes we have trouble finding family games that everyone truly enjoys.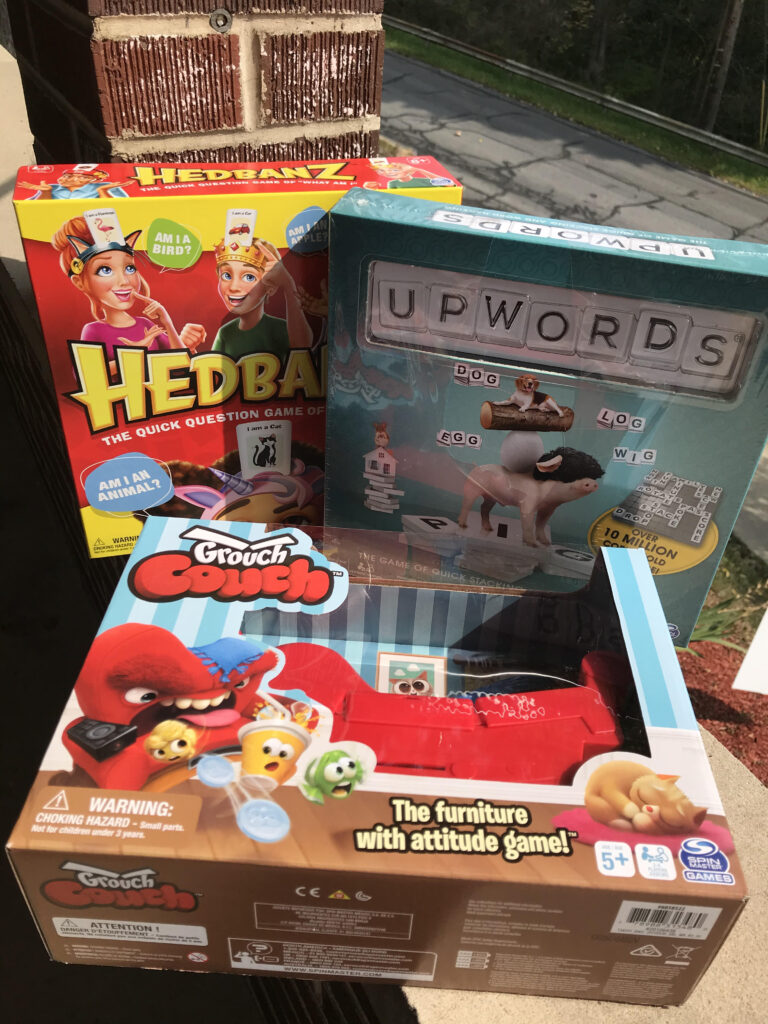 Headbanz
Headbanz was probably our favorite game out of the 3. This one was so much fun. It's easy to play right out of the box. The rules are simple. Everyone gets to participate. The kids loved picking out which headband they were going to wear too.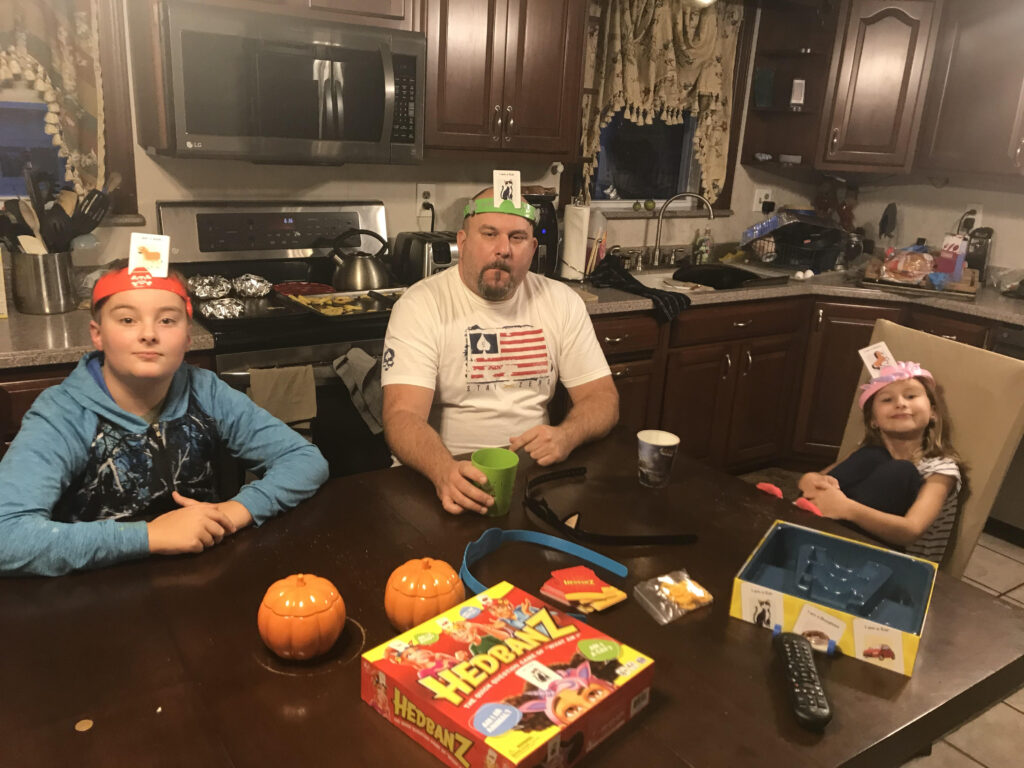 It comes with 6 headbanz making it perfect for our family. The headbanz aren't made cheap either. They're flexible, durable, and adjustable with cute designs like a unicorn, pirate bandana, crown, and more.
Pick a card, put it in your head band, then ask questions to see if you can figure out what's on your headbanz. Oh and it's times which gives that extra element of urgency. Everyone from my 7 yr old to my husband loved playing this game. We highly recommend Headbanz game. It's a fun family board game for the whole family.
Upwords
Upwords is recommended for ages 8+. Though I think teens, husband, and I had more fun with this one. My 7 yr old wanted to play but we would have had to help her a lot. My 11 year old could play but would get frustrated at times. So I think this would be a great board game for teens as it's challenging enough well letting them still have fun. It's also a fun board game for adults.
I love word games. Upwords game adds another dimension (literally) by being able to stack letter to make new words. There is a play sheet with instructions and letter value. My only complaint is that the letter values aren't marked on the tiles so I'm hoping we never lose the instruction sheet.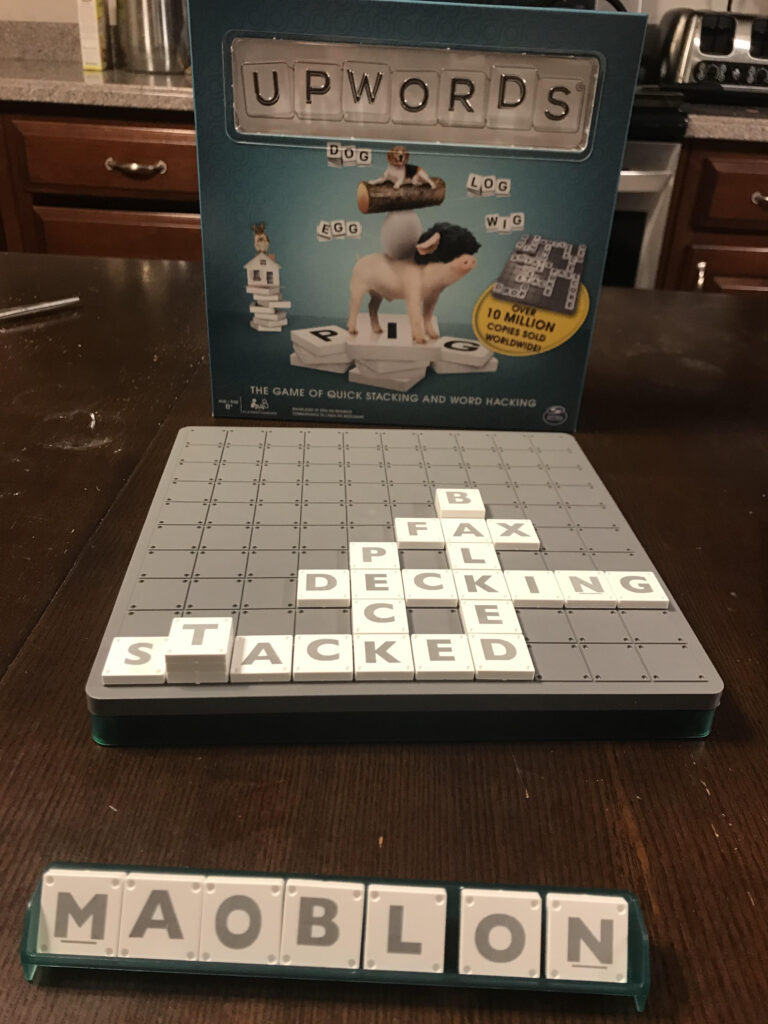 Grouch Couch
My littlest ones loved this game we played it several times since we got it. I think it's ok. It's a quick play game. Something you could play in 15 minutes if you're short on time.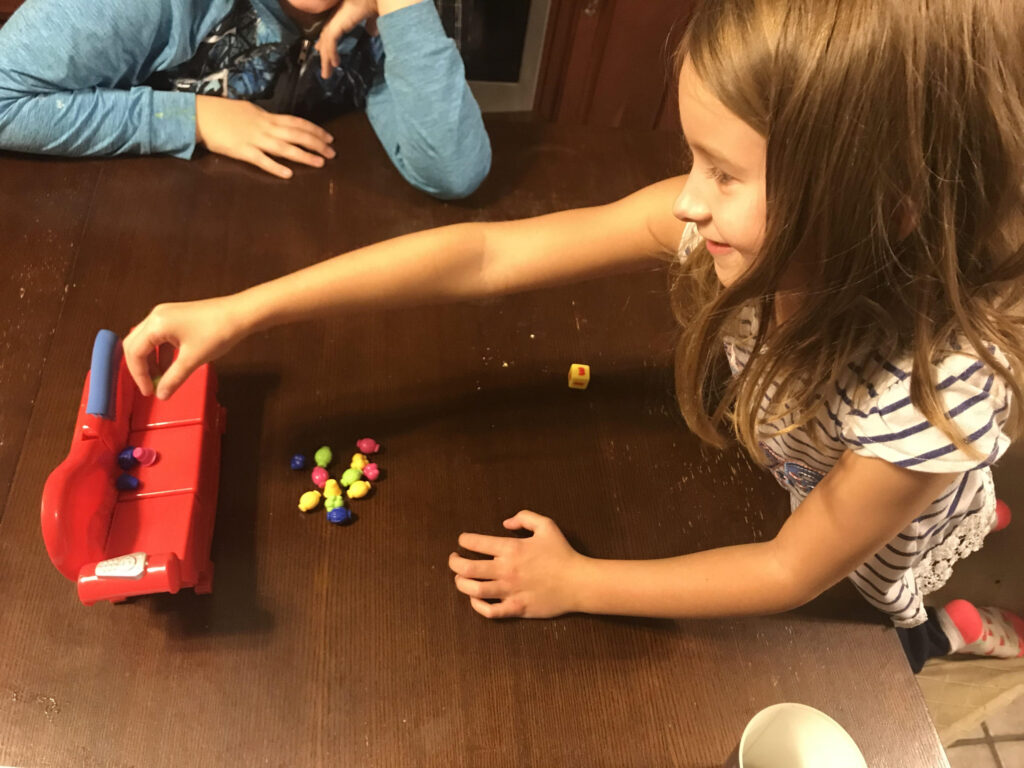 Grouch Couch is recommended for ages 5+. I can see why with the tiny pieces with bright colors that look like candy. The pieces though just add more dynamics and action to the game but aren't actually a vital piece of play if that makes sense. There's little coin shaped discs that shoot out every so often which is how you actually win the game. You have to end with the most of those coins.
The kids thought the couch animation was funny. I did find it entertaining. My only complaint with this game is that when the discs shoot out, it's kinda forceful. Not like, inflict pain forceful but like flying off the table forceful. We were chasing them around the kitchen until we finally wised up and started blocking it with our hands.
All together I think this is a board game for families with young kids. While everyone can play, I think it's more appealing to youngers children.
Family Fun
All three games were entertaining. I feel like Headbanz is truly fun for the whole family. Grouch Couch can be fun for the whole family but my teens weren't that into it. Upwords is fun for adults and teens but not meant for younger children or kids that are easily frustrated.
All 3 of these games are under $20 making them a budget friendly game.
I received these games from Tryazon and Spin Master Games at no cost. Any opinions expressed are my own. This post does contain affiliate links. I will earn a small commission from sales made through my links.